PGIMER cancels summer vacation amid COVID-19 surge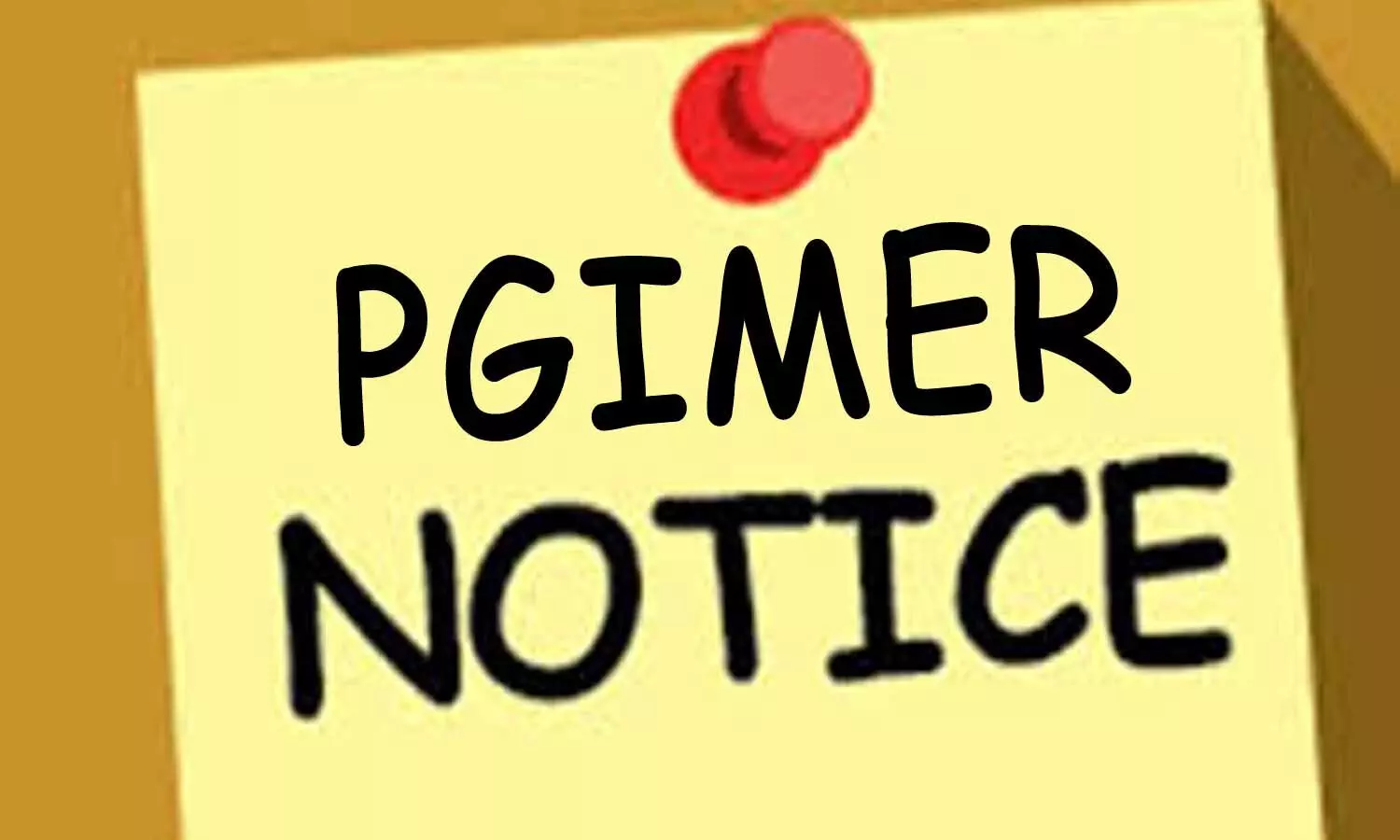 Chandigarh: Through a recent notice, the Post Graduate Institute of Medical Education and Research (PGIMER) Chandigarh has informed about the cancellation of summer vacation.
All the concerned students, medicos and faculty are hereby requested to take note of the PGI notice as released on the official website:
In view of ongoing COVID-19 Pandemic, the Competent Authority has decided to cancel Summer vacation for the year 2021 (i.e. from 16.05.2021 to 15.07.2021 both halves) in public interest.
A copy of the above is forwarded to the
Dean (Academic/Research), PGIMER, Chandigarh,
Medical Superintendent,
All the Heads of the Teaching Departments,
Prof. S.K. Singh, Head, Department of Urology & President Faculty Association,
Principal, NINE,
PS to DPGI,
PPS to Dy. Director (Admn.),
PA to Financial Adviser, and other authorities
for information and necessary action.
To view the official notice, click on the following link:
For more details, log on to the official website of PGIMER:
The Postgraduate Institute of Medical Education and Research (PGIMER) Chandigarh was conceived in 1960 as a center of excellence which would endeavour to develop patterns of teaching in postgraduate medical education in as many branches as possible and attempt to produce specialists in several disciplines of medicine. It was also envisaged that these specialists would spread out in the country in various medical colleges and medical institutions and impart medical education of highest standard to the students and set up nucleus of excellence in their own institutions. The PGIMER was also given the responsibility to broaden the horizons of medical knowledge by intensive research in the field of health