SKIMS accused of violating MCI norms while conducting DM, MCh exams, denies allegations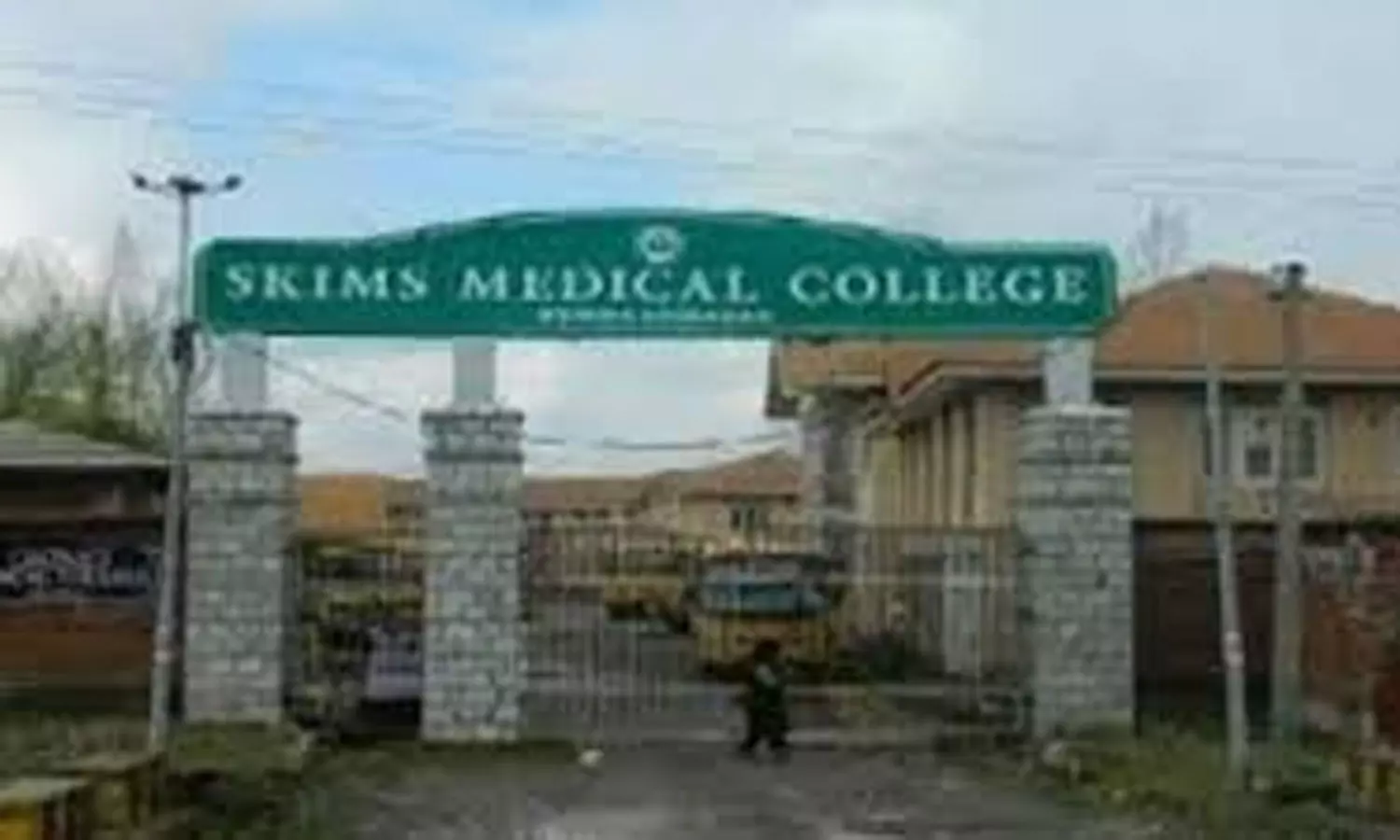 Srinagar: Refuting the accusations that the medical college is conducting DM, MCh exams while flouting MCI guidelines in the garb of COVID-19 pandemic, the authorities at Sher-I Kashmir Institute of Medical Sciences (SKIMS) have issued a statement.

The allegations are totally incorrect, Assistant Director Public Relations Kulsoom Bhat said in a statement recently, quotes UNI adding that she said, the fact remains that despite challenges and constraints posed by the ongoing COVID pandemic, SKIMS University conducted all examinations on time.
The statement is pursuant to various media reports being circulated on social media regarding DM/MCh examinations at SKIMS alleging that the institute violated the guidelines of the apex, Medical Council of India (MCI).
According to a recent report by the brighter Kashmir, the SKIMS Medical University took all decisions regarding examination vetted by a Committee. All pros and cons stand discussed. All the Head of the Departments (HOD) had submitted the panel of local examiners and the varsity appointed two examiners in each speciality from the panel submitted by them.
It was reported that in 5 specialities, the university has already conducted DM/ MCh practical examinations as per guidelines of the apex medical council and the cooperation from respective HODs as well as the University Officials are working tirelessly during these crucial times for smooth completion of the examination process successfully.

"It is regrettable that the media wrongly projects / portrays any specific person or event in an unjustified way without taking the things in proper context. This not only hampers the process of completion of the various examinations which are very vital for the younger generations of students but also discourages the students, the worst being the image of this prestigious institution gets tarnished and the public faith in this institution gets a worst hit because of some vested interests," the statement further added, quotes Brighter Kashmir.
Moreover, it was reiterated that if anyone has any grievance or complaint regarding the process followed, he/she should bring it to the notice of authorities at the University and the same will be addressed on priority.
The academic excellence of the Institution can be gauged from the fact that SKIMS is rated as one of the top Medical Universities in the Country. Many Post-Doctoral courses in various specialities recognised by MCI speaks volumes about the excellent work done by SKIMS University whose pass outs have made their mark the world over wherever they got opportunities to shine and they stay our "Brand Ambassadors".
Also Read:Violation of MCI norms: SSR father moves complaint against psychiatrist for alleged misconduct
Source : with inputs