Surat: GMC appeals to MBBS students to join COVID battle, lures them with grace marks, Rs 10,000 honorarium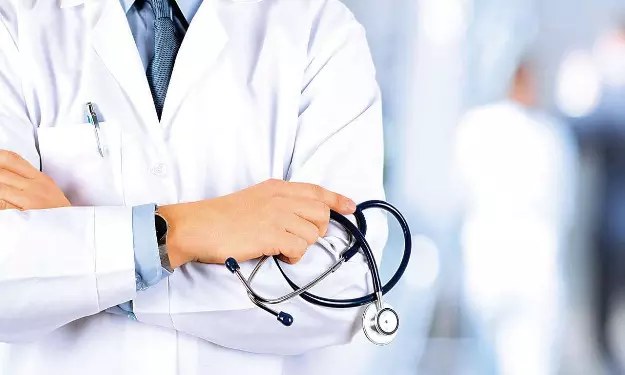 New Delhi - With the coronavirus battle reaching new heights in the state, Government medical college at Surat was recently seen appealing to its young MBBS students to join the COVID-19 battle in these times of necessity, while also offering them certain major perks as a goodwill gesture and encouragement towards their selfless contribution.
"All the medical students of III MBBS Part II of Government Medical College are requested to rejoin their institution immediately so as to serve in the COVID areas and the peripheral areas of Surat city in the present times of urgent necessity. Ours is a very noble profession and I sincerely pray that all my students shall uphold the name of Government Medical College, Surat," a recent appeal by the Dean of the GMC Surat stated.
Besides appealing to their sense of service, the dean also announced a series of perks including grace internal marks, certificates of appreciation as well as a Rs 10,000 honorarium per month to these medicos.
As a goodwill gesture and encouragement towards your selfless contribution in these demanding times of COVID 19, the institute will be giving the following to the voluntarily participating students —
• 50 % Grace Internal marks will be added to the Internal marks given by concerned department (Not exceeding the limit of maximum Internal marks permissible by the department)
• Certificate of appreciation
• Accommodation
• Transportation.to and from the place of accommodation, if needed.
• Meals & refreshments
• Honorarium of Rs. 10,000- per month
" Once again it is my sincere entreaty to all my students on behalf of the Medical Superintendent and the entire medical fraternity of Government Medical College, Surat to kindly help us during this crisis for which we shall be eternally grateful. The interested students are requested to join by Monday i.e. 27-07-2020," the appeal by the dean added
Attached is the appeal below
Read Also: Karnataka Civic Body to deploy 150 MBBS students as Data entry operators to curb faulty COVID reports