TN Health Minister lays Foundation Stone for new Govt Dental College in Pudukottai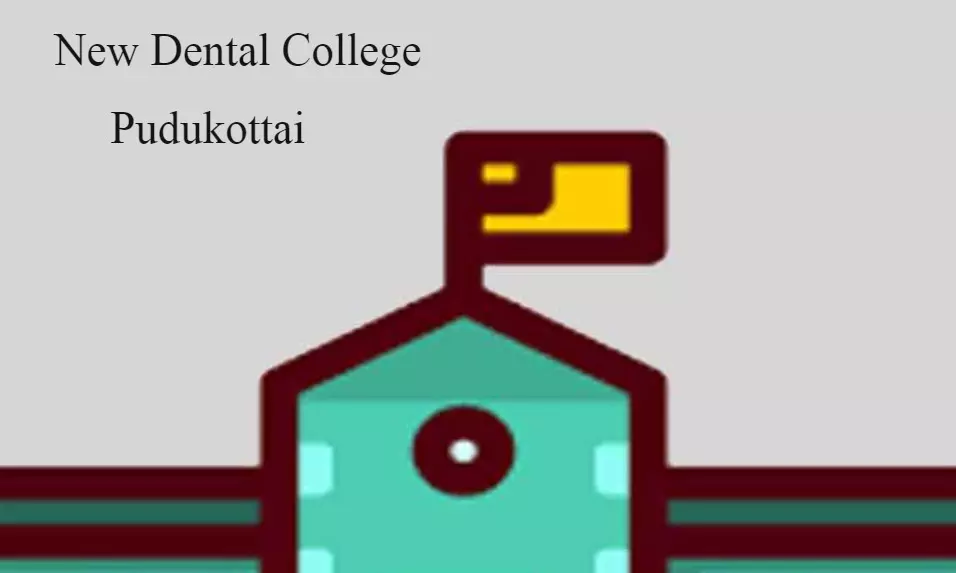 Pudukottai: Bringing good news for the Pudukottai students aspiring to be dentists in the future, the Health Minister of the State has laid the foundation stone for a Government Dental College in Pudukottai on Thursday. The college will be established inside the campus of Pudukottai Government Medical College.

As per the latest media report by The Hindu, the Health Minister of the State, C. Vijayabaskar, had laid the foundation stone for the new Government Dental College on Thursday.

He has also informed the daily that the institution would come up in an area of 10.14 acres and the college and hospital buildings would be built at a cost of ₹63.41 crores. The building would have ground plus first-floor buildings full of modern amenities. There would be provision for separate hostels for men and women.
The Health Minister has also disclosed before the daily that a training center for government doctors and nurses would be established at the medical college campus soon. The facility would be formed at an estimated cost of ₹13 crores.
The Health Minister has shared the news regarding the new Dental College on his Twitter handle. He wrote, "67 years after the establishment of the Govt Dental College in Chennai, #Pudukkottai Dt will have the 2nd #GovtDentalCollege in TN at a project cost of 63.41 Cr. The groundbreaking ceremony is done at @gmcpdk premises today. I thank Hon'ble @CMOTamilNadu for the support & guidance."
Meanwhile, in an unrelated issue, Health Minister C. Vijayabaskar also inaugurated a manufacturing unit of the Tamil Nadu Medicinal Plant Farms and Herbal Medicine Corporation Limited (TAMPCOL). He also said, as reported by the daily, that the unit would produce various medicinal products including nilavembu kudineer, kabasura kudineer and choornams, lekiyams and thailams used in Siddha, Unani, Ayurveda, and naturopathy clinics/units in government hospitals.
Also Read: TN Health Minister takes Covaxin jab, says doing it as doctor to instill confidence
Source : with inputs