VIMSAR launches probe to verify allegations of ragging by second-year MBBS students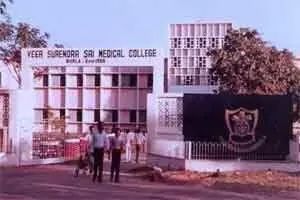 Sambalpur: With a few second-year MBBS students alleging ragging incident by seniors, the anti-ragging cell of Veer Surendra Sai Institute Of Medical Sciences and Research (VIMSAR), Burla on Friday launched a probe and a high-level inquiry has been initiated to confirm the validity of the complaint moved.

According to Odisha TV, one of the second-year MBBS students approached the anti-ragging squad during their visit to the hostel and stated that some of the fourth-year students have ragged him. Acting on the complaint of the second-year student, the anti-ragging squad immediately informed the Dean cum Principal of the institute regarding the matter after which the Principal instructed the concerned authorities to immediately take action and investigate the matter.
Also Read: Say no to Ragging: AMU's Jawaharlal Nehru Medical College forms Anti-Ragging Committee

The principal has assured that a thorough investigation will be conducted to get to the crux of the matter. Whether the student was mentally and physically harassed is still a question. However, VIMSAR Dean Jayashree Dora confirmed Odisha TV that if the allegations are proved to be true then strict action will be taken against the offenders.

The accused students were allegedly the fourth-year MBBS students residing in the hostel of the institute. "The anti-ragging cell will verify the authenticity of the allegations and the actual matter will be known after the panel submitted the report," VIMSAR Dean stated, adding that the anti-ragging squad pays visits to the hostel premises regularly to ensure that no case of ragging takes place in the hostel.
Meanwhile, a section of senior students of VIMSAR has denied the allegations and stated that no such incident has taken place inside the hostel. They have further claimed that it was an attempt of tarnishing the name of the institution, reports The Pioneer.
Any kind of ragging is strictly prohibited in all institutions and the perpetrators will be subjected to disciplinary action. If found guilty the student may get barred from appearing for the exams.
Source : with inputs