Wenlock Hospital bags NBE accreditation for DNB Transfusion Medicine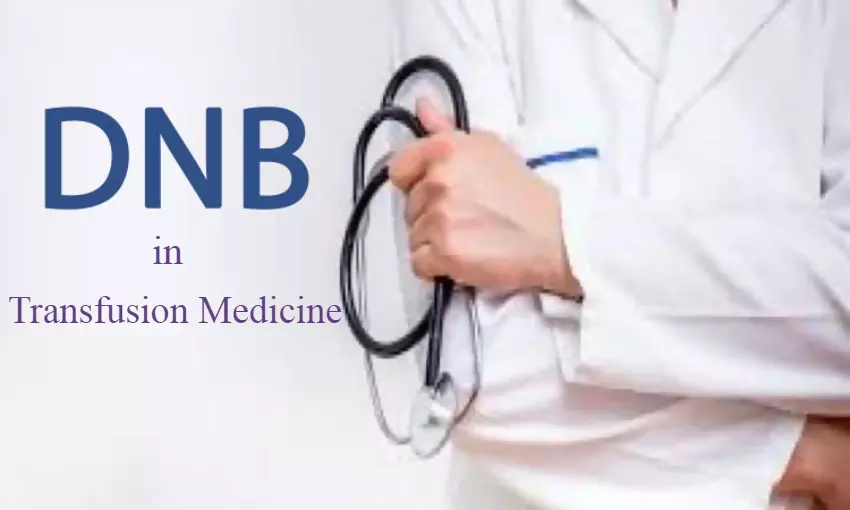 Mangaluru: Bringing good news to Post-graduate medical aspirants, the Mangaluru-based Government Wenlock Hospital has recently earned provisional accreditation from the National Board of Examinations (NBE) for its DNB program in Transfusion Medicine, i.e. Immunohematology and Blood Transfusion.

The accreditation for the course in Transfusion Medicine, which is set to commence from the academic year 2021-22, would be valid till December 2025. Both the seats in Wenlock's first DNB Program, which have received NBE's nod, would be allocated through centralized merit-based counseling.
In order to get admitted to this 3 years course in Transfusion Medicine, the MBBS graduates need to qualify the entrance examination conducted by NBE and also fulfill the eligibility criteria.
This specialty course aims at providing didactic education and practical training in all aspects of blood transfusion technology, to develop the knowledge required to analyze immunohematology problems, to provide expertise in blood center administrative policies such as donor recruitment, collection, storage, preservation, administration of blood and components and to develop those qualities needed for component supervisory and academic responsibilities.
Although there are a total number of 11 institutes in the country, which offer this course to students, Wenlock Hospital is the first for Karnataka. Hyderabad-based Nizam Institute of Medical Sciences is another South India based institution offering this specialty course.
Also Read: Early blood transfusion in kidney transplant not tied to graft rejection: Study

As per the latest media report by The Hindu, this specialty course was first proposed by the previous Superintendent of the hospital, H.S. Rajeshwaridevi. . Her successor Sadashiva Shanbhog pursued it and NBE granted temporary accreditation after inspection of facilities.

Two senior consultants associated with the hospital J. Sharath Kumar Rao and Zulfikar Ahmed have been chosen as the faculty member for this DNB course, Dr. Shanbhog informed the daily while sharing the good news.
Mentioning that the hospital is well equipped to run the program, Dr. Shanbhog has further informed that both the senior consultants are MD (Pathology) degree holders. While Dr. Rao completed his MD (Pathology) in 1997, Dr. Ahmed did it in 2008.
Also Read: Mangaluru: Wenlock Hospital to be taken over by KMC on 30 yr Lease
Source : with inputs