KGMU Respiratory Medicine Department gets new ICU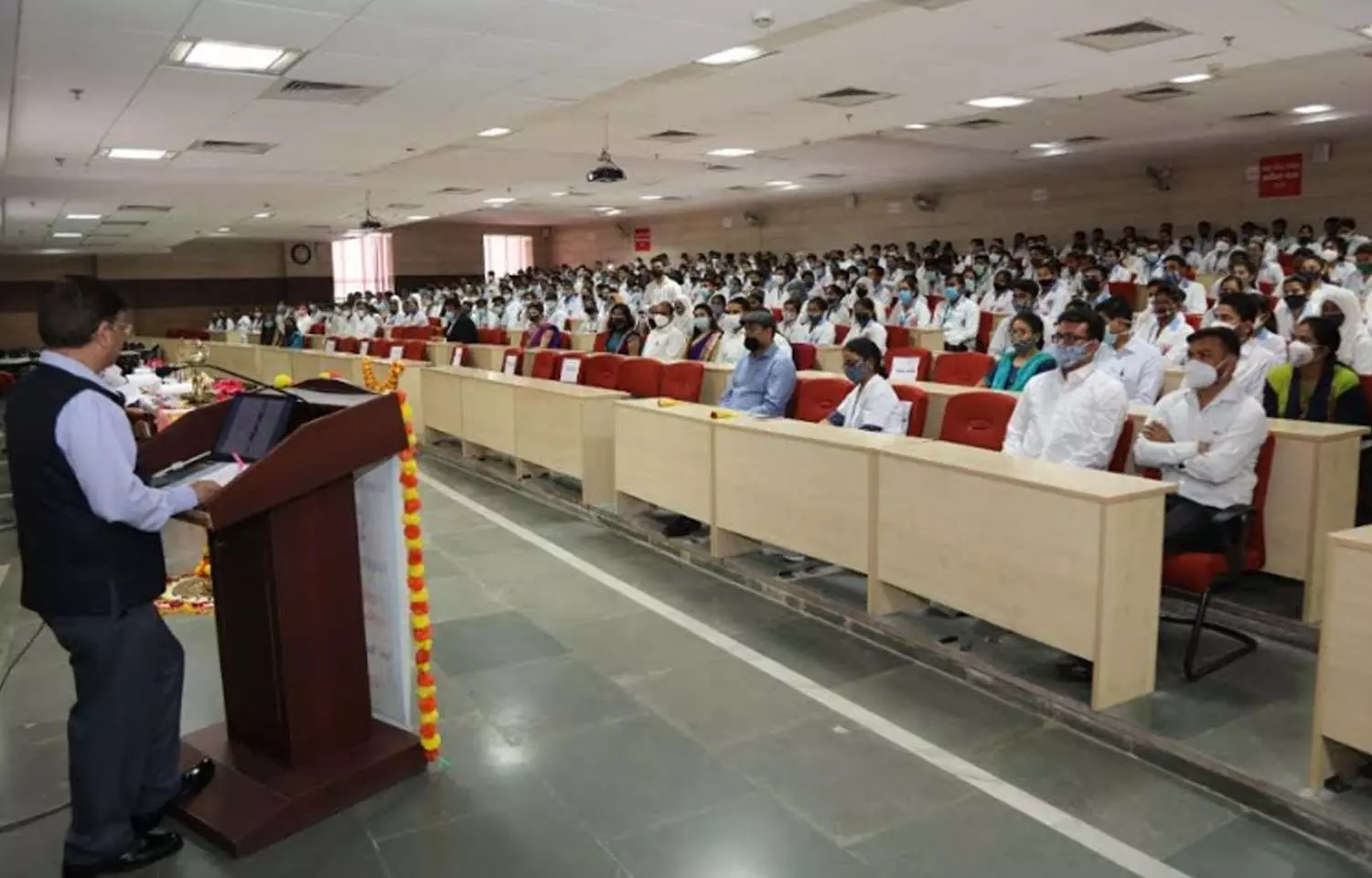 Lucknow: Marking the occasion of the 75th anniversary of the Respiratory Medicine Department of King George's Medical University (KGMU), the authorities decided to take responsibility of 22 children affected by Tuberculosis (TB).
Besides, a new ICU was also inaugurated during the platinum jubilee celebration in the brown hall of the University. The newly set up ICU shall engage in the treatment of patients suffering from severe respiratory disorders.
Further, the faculty members and staff have also celebrated TB awareness week from 19 to 24th March. The chief guest of the occasion, Governor, Mrs Anandiben Patel inaugurated the occasion and stated that her primary initiative will be to make India TB-free till 2025. She has also advised the parents to take special care of the food and education of their children.

Dr Bipin Puri, the Chancellor of the institute addressed the issue of TB also and stated that TB is one of the most threatening diseases that are currently affecting Indian Healthcare. Drawing on the available statistical data, he mentioned that in 2019, there were almost 1 crore, TB victims, all over the world, and in our country, almost a thousand people die every day due to TB.

KGMU has been considered one of the best facilities to provide TB treatment in the country. He further added that KGMU is one of the first facilities in India to introduce modern TB testing technology. He also ensured that any kind of help will be provided to the respiratory department so that all the patients should get proper treatment. The Head of the Department of the Respiratory Medicine Department, Dr Surya Kant described the history of TB. He stated the necessity of ensuring proper nutrition for children to develop immunity against TB. Almost 40% population of the country is often exposed to TB bacteria but only 27 Lakhs of people are currently affected by it as many have strong immunity, stated the doctor.
TB officer Dr Santosh Gupta who was also present during the ceremony stated that every fifth TB patient of India is from Uttar Pradesh, hence, adopting special measures is essential. The event marked the presence of Vice-Chancellor Dr Vineet Sharma, CMS Dr S. N. Shankwar, Dr Darshan Kumar Bajaj, Dr Jyoti Bajpayi among other medical professionals.
According to a recent Press Release by KGMU, previously, the respiratory department also took responsibility for 30 TB-affected children who have been cured of the disease and are leading a healthy life now.