No Changes for NEET this year, says Govt: Report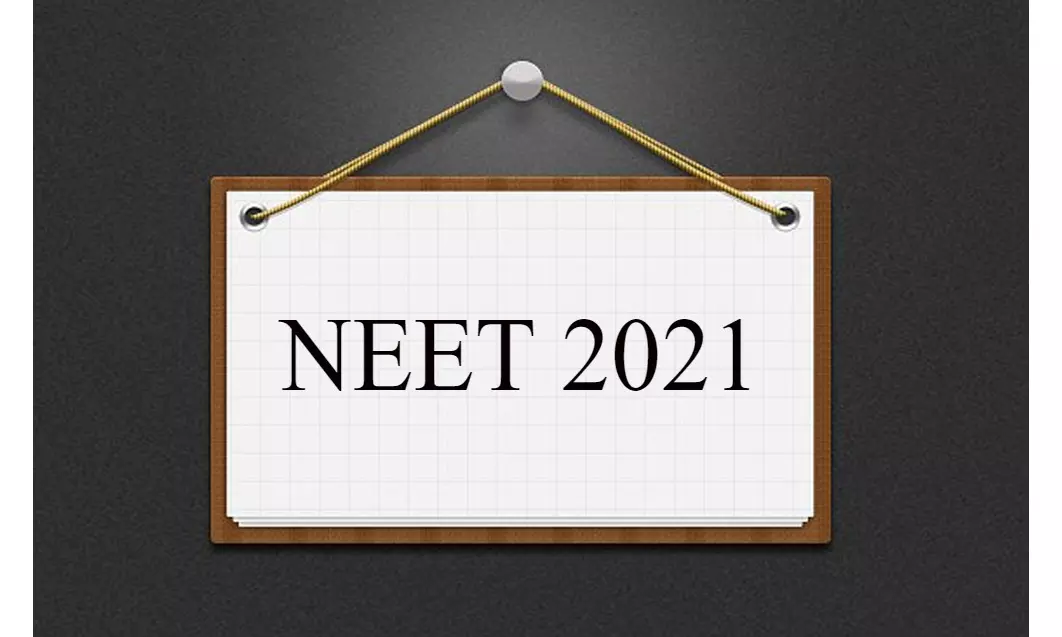 New Delhi: The prestigious MBBS and BDS entrance exam, NEET 2021 will have no alterations in its conduct, Amit Khare, Secretary of the Higher Education Department informed recently while hinting at the promising possibility of conducting the test twice a year.

Speaking to the Times of India, Khare informed that NEET 2021 is going to have no changes this year and the exam will be conducted via pen-paper mode between June-July.
He said that the exam changes, on such short notice, will be unfair to students preparing for NEET 2021 and that any further delays in the exam from entry will affect the next session.
While giving this exam, the aspirants go through a lot of stress, if the exam is conducted more than once a year, then the stress of the students will resultantly be less. Besides, this year's academic year being very chaotic due to the coronavirus epidemic and candidates faced a lot of pressure.
With the success of conducting JEE (Main) multiple times in a year and close to 28% of the aspirants (based on the 2020 results) improving their scores in the second attempt, there has been a growing demand for the same for NEE as well.
Thus the Ministry of Education wanted the MBBS entrance exam to be held more than once a year and via online mode, but a consensus could not be reached with the Health Ministry on time, the Secretary said.
"In our view, NEET should be held more than once a year because at times it is possible that for some reasons, a candidate is not able to properly concentrate for a particular attempt. That should not result in a waste of one year. But multiple exams cannot be conducted in pen and paper mode. It will have to be computer-based," he added.
Read Also: Confusion over NEET 2021 persists
"Offering NEET multiple times and on computers requires consultation with all the stakeholders because there is a difference between JEE and NEET. JEE is not compulsory for all engineering colleges, whereas NEET is mandatory for admission to all medical colleges. Also suppose a biology student is not comfortable with a computer, they need to practise and learn. That is why for any changes, we will give six to eight months' notice," Khare informed the TOI.
There had been a lot of suspense over the conduct of NEET this year. Since the conclusion of NEET 2020, the MBBS and BDS aspirants across the country are eagerly waiting for the National Testing Agency (NTA) to release the timetable for the entrance test for the next academic session.
Medical Dialogues has been reporting about the updates concerning the NEET 2021 announcements. A week ago, NTA Director-General Vineet Joshi stated that the exam date will be announced by February-end, (this week) or early-March.
Read Also: NEET 2021 dates likely to roll out this week, or early March, says NTA
Earlier, the Ministry of Health and Family Welfare (MoHFW) had given its approval to hold the NEET two times a year, paving the way for the examinations to be organized on the lines of the JEE Main. NEET 2021 twice a year is expected to help the aspirants to be ranked based on the best of two scores if they appear for both sessions. It is the same format as followed by JEE Main last year.
Read Also: NEET 2021 To Be Conducted Twice A Year, Health Ministry Gives Green Signal: Report
NEET, National Eligibility cum Entrance Test is a big competitive exam, which is conducted once a year only on pen-paper mode for admissions to MBBS and BDS courses across the country. This year for NEET 2020, 13,66,945 students participated and over 15,97,435 candidates registered for it. NEET 2021 will be held for admission to 91,367 MBBS, 26,949 BDS, 52,720 AYUSH and 525 BVSc seats across India.
Ministry of Education had earlier confirmed via PIB press release that the syllabus of NEET 2021 or any other national level entrance exam will not be changed. However, there may be a change in the exam pattern to ensure students with reduced syllabus are not affected.
Source : with inputs