PG Medical Admissions 2021 at KNRUHS: MD, MS candidates to sign Rs 20 lakh, PG Diploma Rs 10 lakh bond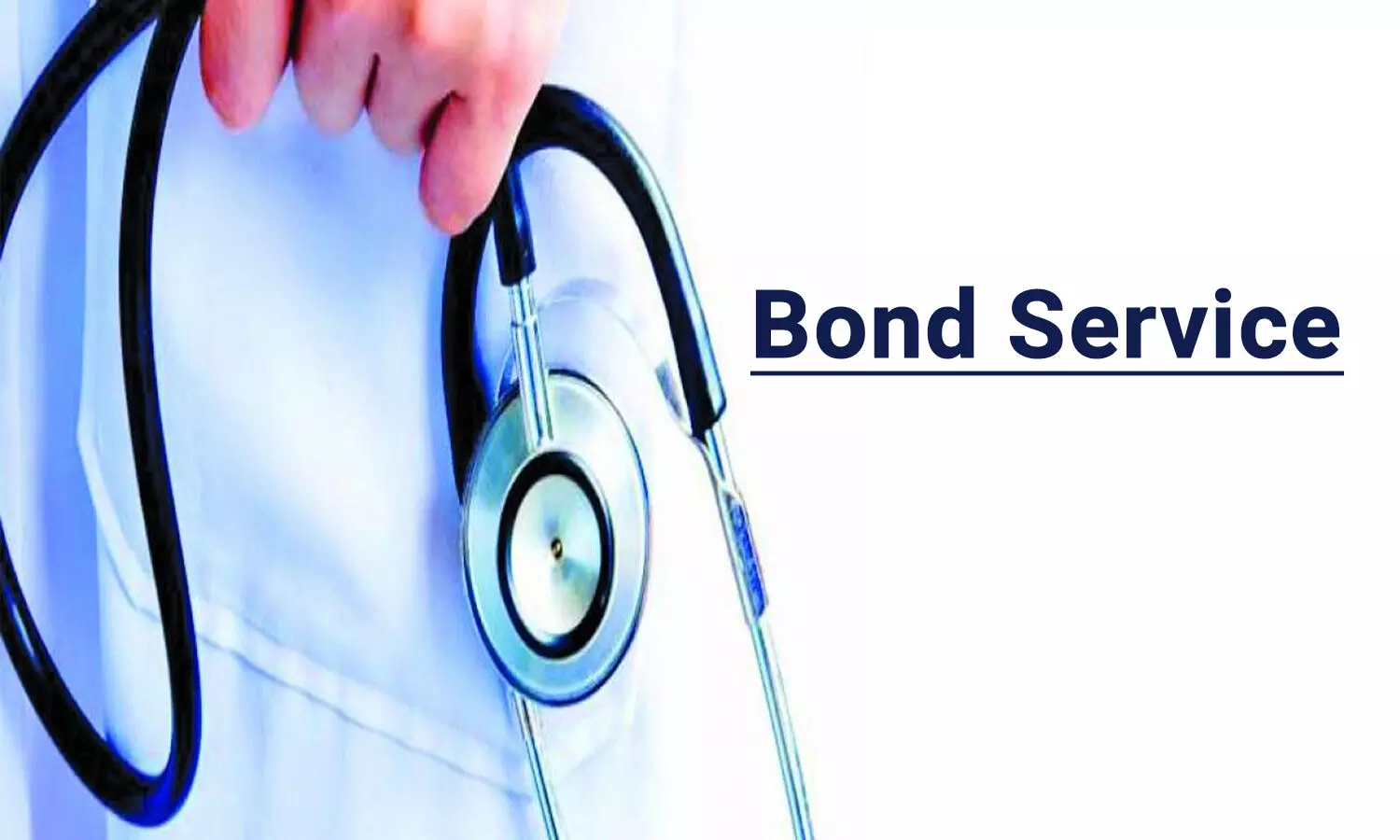 Hyderabad: The candidates seeking admissions to MD, MS and PG Diploma courses at medical colleges affiliated to Kaloji Narayana Rao University of Health Sciences (KNRUHS) are required to sign a bond of Rs 20 lakh and Rs 10 lakh respectively.

The information to this effect comes from the information bulletin released by the medical university on its official website indicating the bond requirements mandatory to be fulfilled by in-service candidates seeking PG medical admissions in KNRUHS this academic year.
All the PG Medical students for both Degree and Diploma shall submit a bond to serve the Government of Telangana for one year after completion of course as per Government Regulations at the time of admission.
The admission rules for in-service candidates clearly state that all the candidates including in-service candidates joining the Post Graduate degree, diploma courses shall execute a bond on a stamp paper of Rs. 100/- as prescribed to the effect that he/she will complete the prescribed period of training or in default to pay Rs.20,00,000/- (Rupees Twenty Lakhs only) to the University and shall refund the amount received as stipend/salary up to that date to the Government.
On the subject of Bond for service after completion of the degree, the notification mentions that all postgraduates (excluding in-service candidates) shall serve the Government of Telangana, if necessary, in Government institutions for a period of one year as per the orders of the State Government.
Bond Amount:
A bond of Rs.10,00,000 (Rupees ten lakhs only) on admission into postgraduate diploma course and Rs.20,00,000 (Rupees twenty lakhs only) on admission into postgraduate degree course shall be executed by candidates at the time of admission.
Discontinuation:
The candidates who discontinue the course after the last date of free exit before issuance of notification for Mop-Up phase or later will have to pay penalty of Rs.20,00,000/- (Rupees Twenty Lakhs only) to prevent seat blocking.
"They will be debarred from participating in counselings for admission into Post Graduate degree, diploma courses for a period of three(3) years under KNRUHS," the university has strictly warned.
Reservation:

20% of seats in postgraduate clinical broad specialities and 30% of the seats in postgraduate pre and para clinical broad specialities for degree and diploma courses are reserved for in-service candidates In government medical colleges under service quota which are horizontal reservations.
The varsity has further specified documents that the MBBS pass-outs seeking PG medical admissions via in-service quota need to submit.
Documents to be uploaded along with application form:
1. Copies of Temporary / Permanent Medical Registration from the respective state Medical Council.
2. Copy of the Compulsory Rotatory Internship certificate.
3. Copy of Provisional or Original Degree Certificate.
4. Copy of MBBS study certificate.
5. If the candidate passed MBBS from Siddhartha Medical College, Vijayawada , he / she has to submit study certificate from 6th to Intermediate.
6. Latest Social Status Certificate (Permanent Caste Certificate) as shown in the application form. (issued through meeseva by the Competent Authority of Telangana State)
7. Minority Certificate in case of Minority category students for admission intoMinority Medical Colleges.
8 Latest Service Certificate in case of In-service candidates as issued by Director / Commissioner of concerned Departments issued after 5th November,2021.
9. Copy of Provisional or Original certificate of PG Diploma, if applicable.
10 NEET PG - 2021 Admit card issued by NBE
11. NEET PG - 2021 Score card issued by NBE
The original certificates submitted by the candidates at the time of admission to the Principal of the allotted college shall not be returned to the candidates until they complete their courses of study, subject to sub-regulations stated above.