Students Complain of GST charges on NEET PG 2021 application, DNB course fee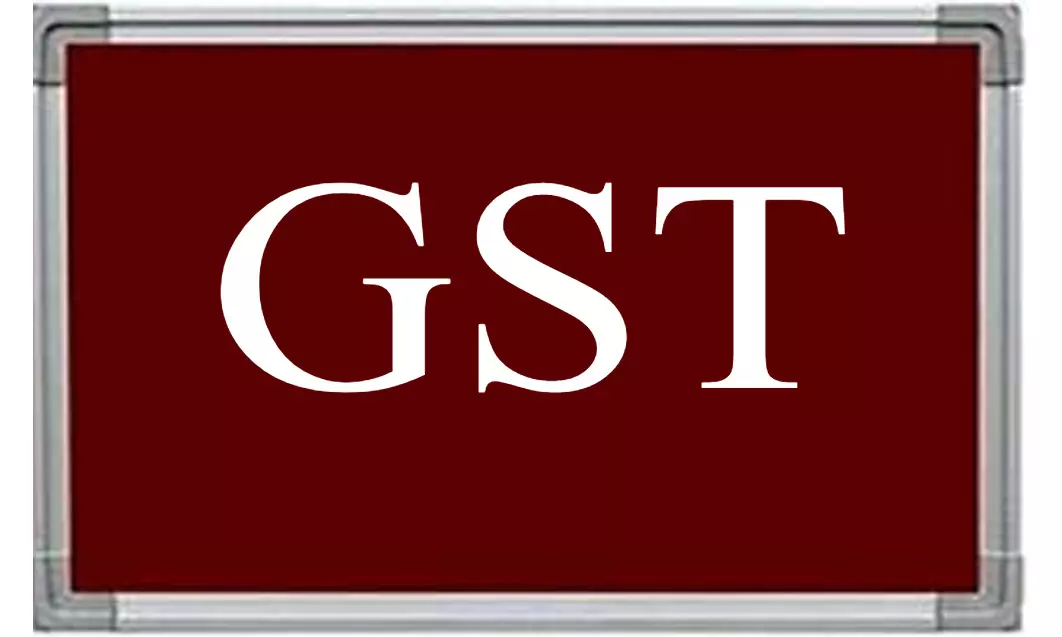 New Delhi: As the National Board of Examinations (NBE) has decided to charge GST on NEET-PG entrance exam and DNB courses from this year, students have started complaining about the issue. In fact, students have started comparing the service provided by NBE and the All India Institute of Medical Sciences (AIIMS) and also the fees charged by them.

Medical Dialogues had recently reported that the application form for the prestigious PG medical entrance exam, NEET PG 2021 this year has become costlier than ever. The MD, MS, PG Diploma aspirants will have to pay the registration fee increased by 25.2 percent for the General category and 28.3 percent for SC/ST and PwD candidates. The examination fee for NEET PG 2021 has been increased from Rs. 3,750 to Rs 5,015 (including GST) for general aspirants, while SC/ST and PwD candidates' fee has been increased from Rs 2,750 to Rs 3,835 (including GST).
Although the core activities have been exempted from the GST charges, educational services demand tax. PG-course, even though get considered as core education, the entrance examinations are considered as an educational service. However, Government exempts certain examinations like the Common Admission Test (CAT) conducted by the IIMs from charging GST.
Apart from that, NBE has also increased the annual fees of Diplomate of National Board (DNB) students by Rs 22,500. There too, GST charges would be applicable.
As NBE has started charging extra fees for the NEET-PG entrance examinations, naturally, students have started comparing the fees with that of the AIIMS entrance test.

As per the latest media report by The Telegraph India, the PG entrance test fees, as charged by AIIMS, is Rs 2,000, less than half of what NBE is charging. AIIMS, through its entrance examination, selects students for INIs including AIIMS, the Jawaharlal Institute of Postgraduate Medical Education and Research, the National Institute of Mental Health and Neuro Sciences and Post Graduate Institute of Medical Education & Research, Chandigarh, etc. The institute doesn't charge any GST for this purpose.
While commenting on the increased fees for the NEET-PG entrance examination, a student from Calcutta told the daily, "The NBE was not charging GST on NEET-PG fees till last year. It has started levying the charges suddenly without explaining the reasons behind this decision."
A NEET PG candidate told Bangalore Mirror, "It is really sad to see that the fee has been hiked so much instead of reducing it during the pandemic. As PG students have no option but to put in hours of dedicated work, we cannot protest and cough up the hefty amount, which is not fair."
Another student added, "The hike in exam fee should have been announced well in advance so that students could have aired their views. Now, we hardly have time to study and cannot question the hefty hike."
Apart from complaining of the high fees for the entrance examination, the students have started questioning the quality of service provided by NBE as well. Complaining about the problematic online application process, delayed publication of results, a student told Telegraph India, "It takes hours for the OTP to be delivered on the mobile phone of the candidate while filling the application form. The AIIMS announces its PG medical entrance test results within a week from the test. But the NBE takes 40 days."
He also mentioned the counseling fees of Rs 25,000 (for Government medical colleges) and Rs 2 lakh (for PG courses in Private medical colleges). The student added, "Though the NBE is supposed to refund the amount immediately after counseling, the money is refunded to those who get a seat after around eight to ten months. AIIMS does not charge any counseling fee."
Speaking to Telegraph India, Dr. Vaibhav, a Gwalior-based medical practitioner, said: "It seems there is a tendency to make profit by charging exorbitant fees from students. Levying GST on the tuition fees of DNB students is also unique. Neither AIIMS nor any other institutions of national importance are charging GST on tuition fees of students after enrolment in their degree programs."
Meanwhile, a Delhi-based DNB student has informed the daily that NBE increased the course fee to Rs 1.25 lakh per annum, including Rs 20,000 for accommodation. However, NBE issued a notice last month to charge a GST of 18 percent, raising the fee to Rs 1,47,500.
While commenting on the matter, a student told the daily, "The NBE notice said those hospitals that do not have hostels would refund the accommodation charges. The hospitals are refunding only Rs 20,000, without the GST, which has been already charged."
Telegraph India reports that an email had been sent to Pawanindra Lal, executive director of NBE, on Thursday to seek his views on the students' concerns over GST charges and higher entrance fees.
Meanwhile, people have started raising their voices on social media. A user wrote on Twitter, "For entrance test there is 18%GST on fees as is seen today in NEET PG exam. Govt should abolish such tactics. They are just students and are not employee."
For entrance test there is 18%GST on fees as is seen today in NEET PG exam. Govt should abolish such tactics. They are just students and are not employee.
Also Read: NEET PG 2021: NBE notifies on selection of test centers
Source : with inputs