Super Specialty Courses 2021 to Commence from April 18, continue till March 31, 2025: NMC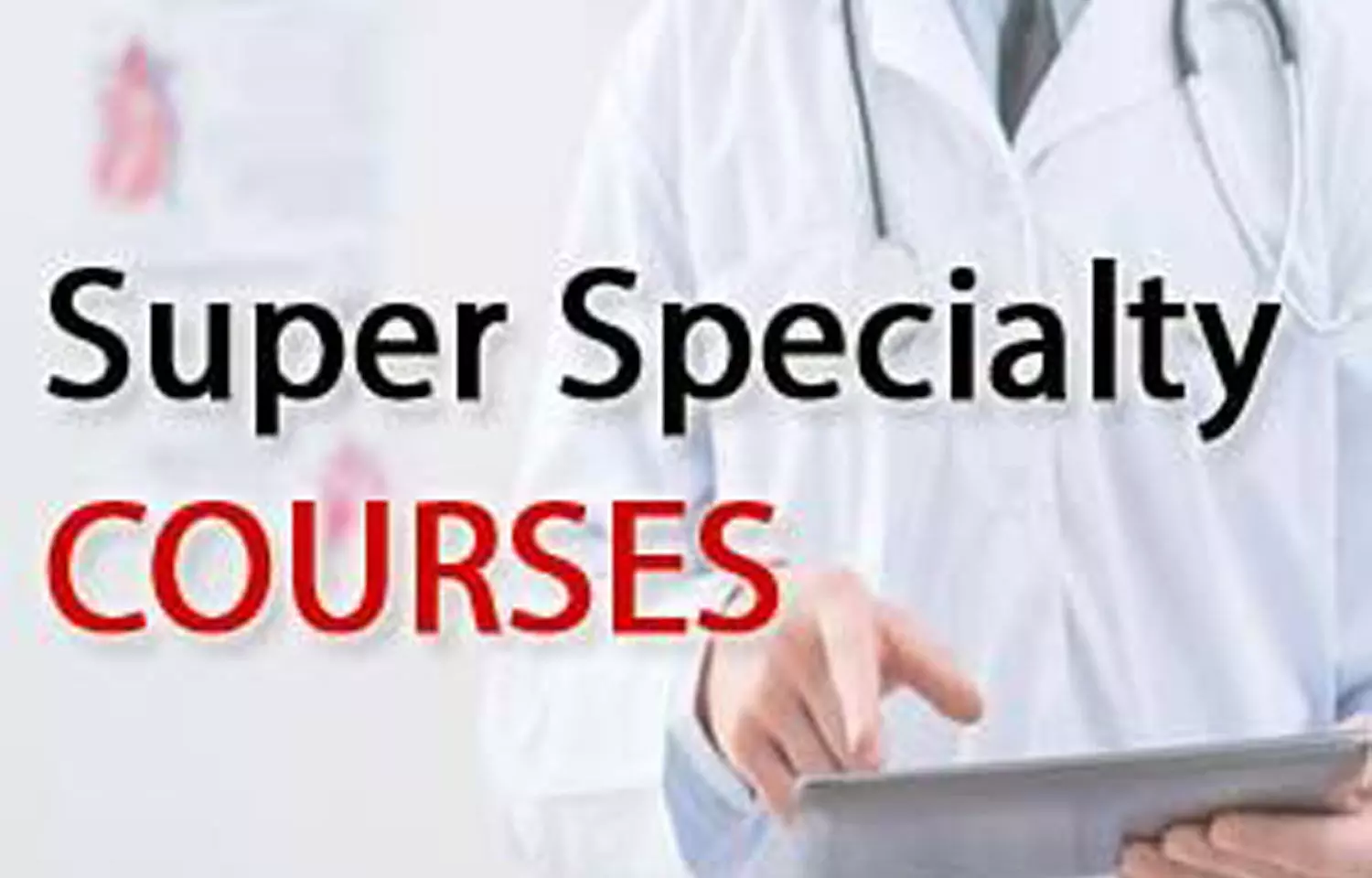 New Delhi: Referring to the delay in commencing Postgraduate Super Specialty courses, the Post Graduate Medical Education Board (PGMEB) of the National Medical Commission (NMC) has informed that the super speciality courses for the year 2021 shall commence from April 18, 2022.
Apart from this, NMC has also set a deadline for the completion of the course, clarifying that it should be completed by March 31, 2025.
NMC, the apex medical education regulatory body in India referred to the Postgraduate Medical Education Regulations, 2000, which stipulates the date of starting of the academic session and duration of the Postgraduate courses.
Also Read: NEET SS 2021: 50 percent Reservation for In-Service doctors challenged, Supreme Court issues notice

Fixing the course duration for the Super Specialty courses for the year 2021, NMC mentioned in the notice, "There has been a delay in the starting of the Super Specialty Courses on account of the COVID Pandemic in the year 2021. Therefore, the National Medical Commission has decided that the academic session for the Super Specialty Courses for the year 2021 shall commence from 18th April, 2022. The academic curriculum of the Super Specialty Courses shall be completed by 31st March, 2025."

"However, the postgraduate students should complete the required period of 36 months to complete the course," the NMC notice further clarified.
Medical Dialogues had earlier reported that even though the NEET-SS 2021 examination was scheduled to take place in mid-November 2021. However, it was rescheduled for the 10th of January 2021 due to a court case that concerned the examination scheme. Finally, the exam took place in January and the results were also published on January 31, 2022. However, even after the publication of results the counselling process got suspended indefinitely because of another case that is pending against NEET SS-2021 in the Supreme Court.
It is only after the Supreme Court took a call regarding the In-service reservation in admission to Super Specialty courses that the counselling process finally began.
Click here to see the NMC notification.
Also Read: Expedite NEET SS 2021 Counselling: Doctors write to Health Minister M.A
Barsha completed her MA from the University of Burdwan, West Bengal in 2018. Having a knack for Journalism she joined Medical Dialogues back in 2020. She mainly covers news about medico legal cases, NMC/DCI updates, medical education issues including the latest updates about medical and dental colleges in India. She can be contacted at editorial@medicaldialogues.in.