UGC warns against illegal MBBS and other medical courses at Singhania University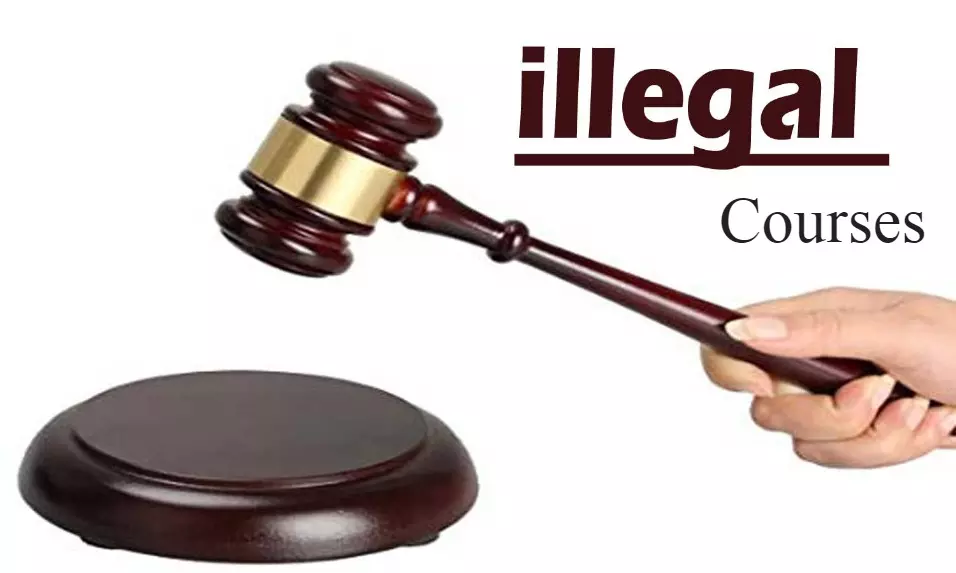 New Delhi: In an attempt to make the medical aspirants in the country and especially in Rajasthan aware, the University Grants Commission (UGC) has issued a notice notifying that the Singhania University of the State is running the courses in modern medicine illegally.
The notice issued by the apex regulatory body of Higher Education states that the mentioned University is running MBBS, MD and Diploma in Medicine courses without proper permission from the Central Government and National Medical Commission (NMC).

Requesting students and their parents to not get admission in those courses in Rajasthan-based Singhania University, UGC has clarified that the graduated students having such unrecognized degrees cannot register for practice either.
The notice, dated 29.01.2021 by UGC comes after the Government of Rajasthan sent a letter to the regulatory body regarding the matter. In that letter dated 12.10.2020, the Secretary of Higher Education of the State informed UGC that Singhania University had been running the courses without prior permission from the authorities.
The matter came to notice of the State Government by the erstwhile Medical Council of India (MCI).
UGC in the recent public notice has stated,
"It is brought to the notice of students and all stakeholders that UGC has received a letter No.P3(13)Shiksha-4/2005 Part dated 12.10.2020 from the Secretary, Higher Education, Government of Rajasthan regarding courses offered without the prior approval of NMC (Erstwhile MCI) in modern medicine by Singhania University, Jhunjhunu, Rajasthan. As per the letter, Singhania University is running courses in Modern Medicine without prior permission of Central Government/ Board of Governors in Super-session of "Medical Council of India"/National Medical Commission. The passed out students of such unrecognized degree cannot register for practice.
The notice further added, "The Secretary, Higher Education, Government of Rajasthan vide above letter has issued warning and informed all the students and parents not to get admission in MBBS, MD, Diploma in Medicine etc. programmes run illegally by the Singhania University."

Medical Dialogues had earlier reported that taking serious note of the various unpermitted medical courses including MBBS, diploma and Doctor of Medicine ones being offered by Singhania University in Jhunjhunu, the Medical Council of India (MCI) Board of Governors had released a public warning in 2019 informing people about their illegality.
The apex medical regulator noted that all these courses were being run without MCI permission and in particular, debunked the university claim referring to certain HC judgment that the state medical council would have to recognize such degrees.