With NMC not ready to recognise online studies, Medical Students desperate to return to China, move MEA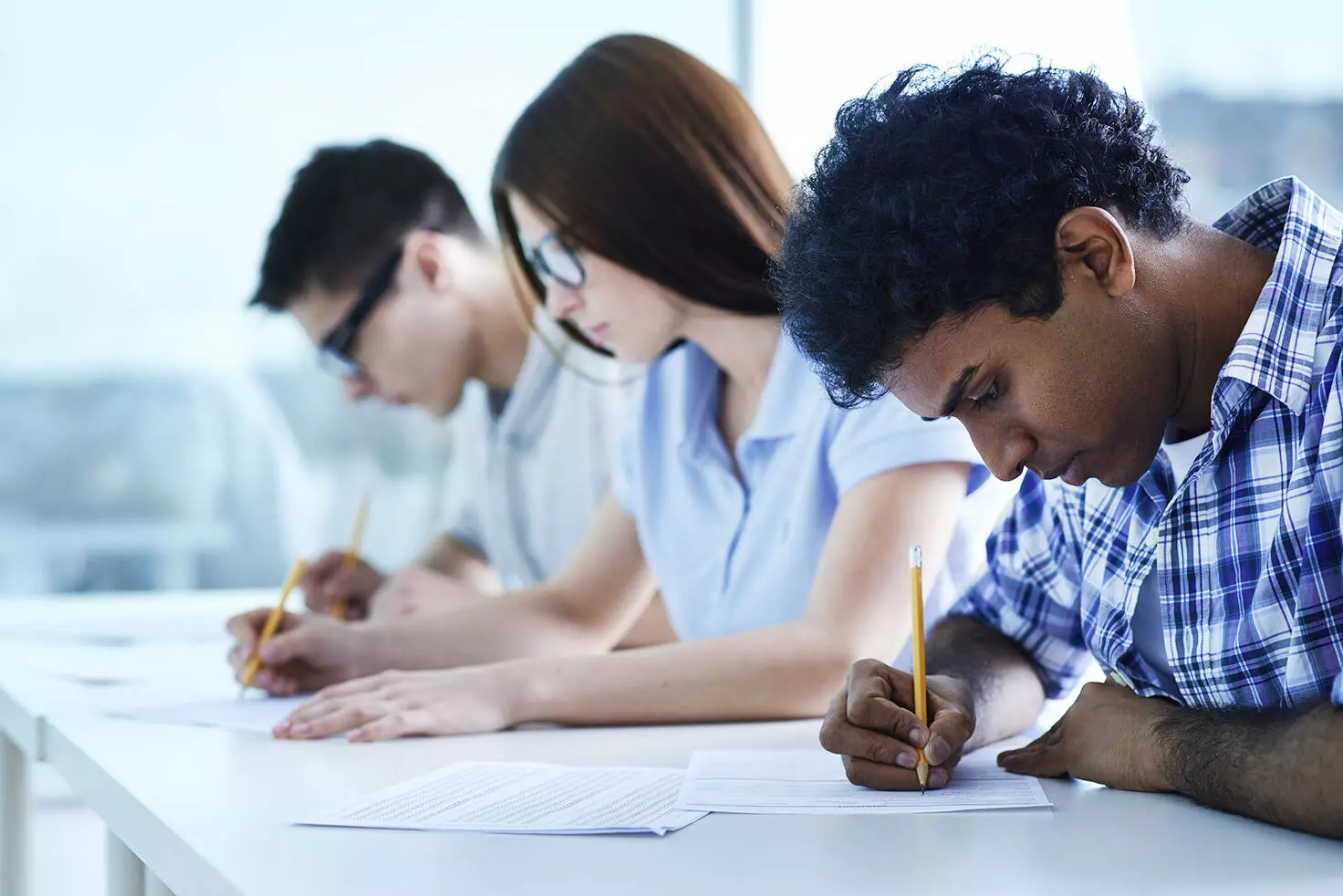 Palakkad: Stuck at their homes in India for more than one year after the outbreak of the Covid-19 pandemic, thousands of students pursuing their MBBS in China are desperate to get back to their schools to complete their medical education as the National Medical Commission (NMC) has denied recognizing the online studies of these students. In fact, NMC, erstwhile MCI has clarified that...
Palakkad: Stuck at their homes in India for more than one year after the outbreak of the Covid-19 pandemic, thousands of students pursuing their MBBS in China are desperate to get back to their schools to complete their medical education as the National Medical Commission (NMC) has denied recognizing the online studies of these students.

In fact, NMC, erstwhile MCI has clarified that these students would not be allowed to attend the eligibility test in India as well.
Amid such uncertainties, the Indian Medical students pursuing their medical education from China are desperate to go back and have written to the Ministry of External Affairs seeking intervention into the matter.
Also Read:

Online teaching in MBBS or equivalent not allowed: MCI
Medical Dialogues had last year reported that the Indian Embassy in Beijing had taken up with the Chinese officials the concerns of a large number of Indian students studying in China following an official announcement that foreign students and teachers would not return to their colleges until further notice. Over 23,000 Indian students studied in different courses in Chinese universities and colleges as per the last year's data. Of them, over 21,000 had enrolled to study MBBS.

Being stuck for almost a year now due to the Coronavirus pandemic, the Indian Medical Students enrolled at several Chinese Universities had approached the United Nations (UN) hoping for their intervention. This move came after the Chinese government didn't provide any positive response regarding the temporary visa ban on foreigners due to the pandemic.
The statement made public on March 22 by the Indian Embassy in Beijing, China, provided no clear idea about when the entry restrictions for international students would end. In fact, the Chinese Government clarified in that statement that the recent decision about visa facilitation for foreign visitors would not be applicable for students.
Also Read: Indian Medical Students Enrolled at Chinese Universities move UN seeking lift of border restrictions

As per a recent media report by the Hindustan Times, after getting no response from the Chinese Government, the students wrote to the Ministry of external affairs as well as to the Indian and Chinese governments to facilitate their return to campuses.

In an open letter, the students expressed how the looming uncertainty over their return to the campuses resulted in mental strain to the students. Requesting the governments to prioritize the return of the students stated in the letter, "Studying online for a prolonged period of time is exacting an immense mental toll on students. An increasing number of students are suffering from anxiety and stress due to uncertainty in the tentative date of return."
Urging the Government for clarity on return dates, proposal for possible chartered flights for sending them, facilitation of visa application, recognition of vaccination certificates of immunized students and facilitating inoculation of students in China, the students requested the government to look into the matter on a priority basis as they needed to complete their hospital shifts and clinical rotations to graduate by September.
Meanwhile, English Mathrubhumi has reported that the apex medical education regulator, NMC has taken a stand to not give more than one year of relaxation to directly attend their classes.
The daily further adds that Kerala alone has almost 10,000 students who are pursuing their medical education from 45 Universities in China which are recognized by Indian Medical Council.
Amidst such a situation, the students are desperate to return back to their schools. Speaking to the New Indian Express regarding the matter, one such student, pursuing her third-year MBBS course at Ningbo University in Zhejiang province of China, said, "For the past one-and-a-half years, we have been attending classes and exams online. Unfortunately, we are unable to do practicals. To add to our woes, the Indian government is yet to recognize the online courses of China. There is a clause in China that medical graduation should be completed within eight years. Our course is for five years, followed by a 10-month internship. If the online course is not recognized in India, we will have to pay fees and attend regular classes all over again in China."
"Moreover, we are unable to complete our practical classes. Since our visa stands canceled, it will be difficult for us to get bank loans," she added.
Pointing out at the uncertain future, another student at Jilin University in Changchun told the daily, "We need to go back at the earliest. The Indian embassy needs to take up the matter with the Chinese authorities. Our future is at stake."
A third-year student from Jianghan University in Wuhan, told HT, "Our teachers are sending us videos of practical classes and assignments. Medical education without practical experience is incomplete."

Meanwhile, Andrews Mathew, president of Foreign Medical Graduate Parents Association told the NIE, "The universities in China are placed above Indian varsities in world rankings, but there are too many impediments in India for students who pass out of these universities. One of the attractions for parents is that the cost of education is low in China. Depending on the university, the medical graduate course costs, on average, around Rs 6 lakh in fees for one year. The course can be completed for Rs 30 lakh."

"Now, only emergency visa is available to return to China. One of the conditions stipulated is that the students should take two doses of the Chinese vaccine, which is not available in India, and complete 14 days' quarantine. The External Affairs Ministry should seek clarifications from China on all this," he added.
Pointing out towards the Draft Regulations for Foreign Medical Graduates (FMG) 2021, he further mentioned, "According to that, all students after completing the MBBS course should register for the National Exit Test (NEXT) to assess the knowledge of pre- and para-clinical subjects as well. While students here should pass two papers, those who have passed their exams from abroad should pass an additional paper to qualify the screening test. Also, they must pass these three papers within a gap of two years of completing the MBBS course abroad. We want the government to extend the stipulation of two years to five years."
The Chinese Government, on the other hand, is yet to confirm which vaccine should be taken by students who seek to return from India. Following the directions of the Government, the students have started registering for Covishield, approved by the World Health Organization (WHO).
Commenting on the matter, a second-year medical student at the Southeast University in Nanjing, China told the daily, "There are a large number of senior students from Kerala alone who have been unable to return and complete their practicals. I hope China will clarify that WHO-approved vaccines are also recognized."
Also Read: MBBS in China: Embassy intervenes to assist 21,000+ Indian medicos stuck due to COVID-19 lockdown
Source : with inputs M.A
Barsha completed her MA from the University of Burdwan, West Bengal in 2018. Having a knack for Journalism she joined Medical Dialogues back in 2020. She mainly covers news about medico legal cases, NMC/DCI updates, medical education issues including the latest updates about medical and dental colleges in India. She can be contacted at editorial@medicaldialogues.in.