155 health workers including 64 doctors succumbed to COVID-19: MoS Health Informs parliament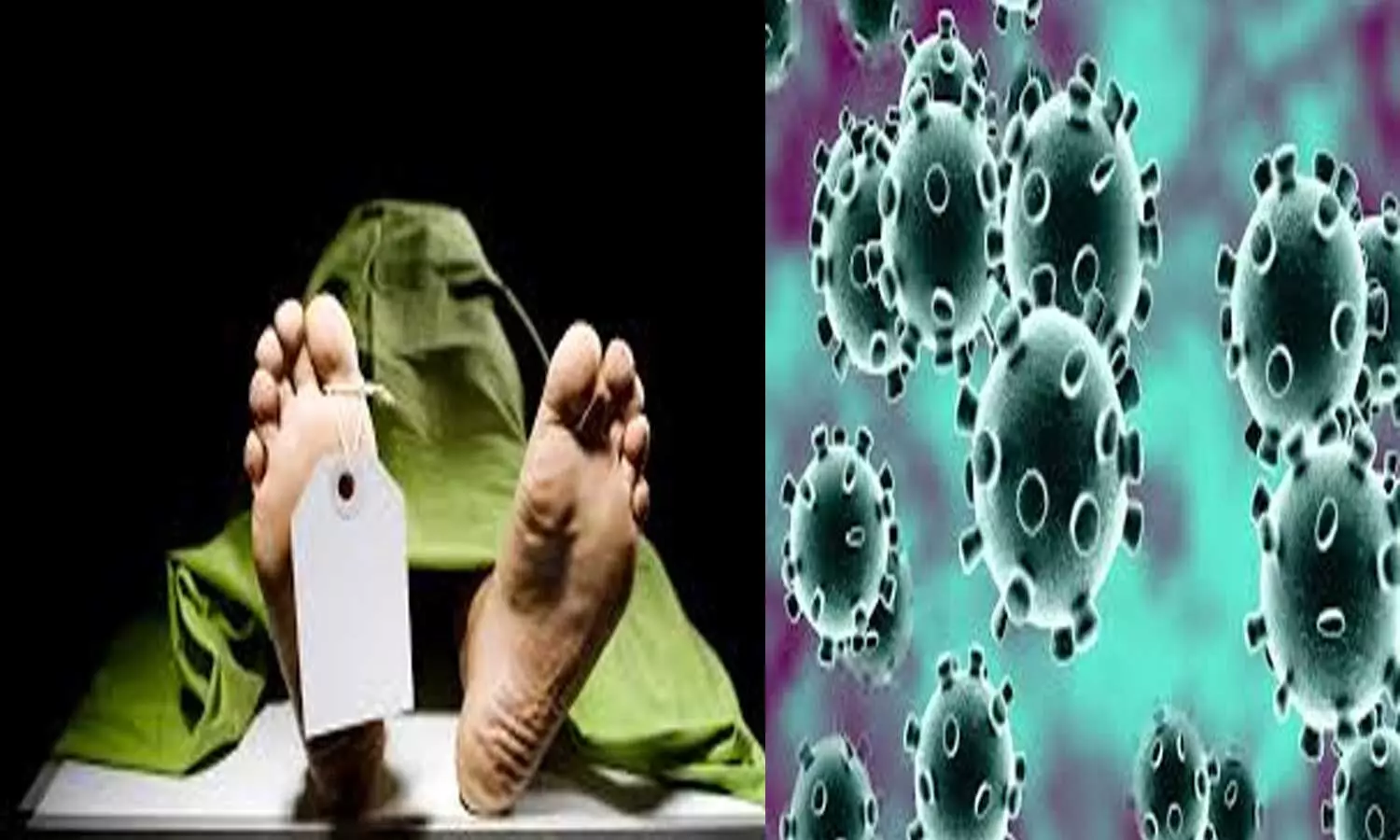 New Delhi: Over 155 healthcare workers including doctors, nurses, support staff and ASHA workers have succumbed to COVID-19 till this month. Out of the total, over 64 doctors died due to the coronavirus.

This information was recently shared by the MoS Health Ashwini Kumar Choubey during a Rajya Sabha session wherein he notified the parliament members about the number of persons including doctors and medical staff died due to Covid-19 in India as on date, State-wise. The information was given as a reply to the questions put up by two Members Ravi Verma and Binoy Viswam.
In his reply regarding the database, the MInister informed that such data is not maintained at Central level by the Ministry of Health and Family Welfare. However, a database of those seeking relief under the "Pradhan Mantri Garib Kalyan Insurance Package" is maintained at the national level. The same is attached below.
The data suggests that over 155 health workers have died due to COVID as of 11th September 2020. Out of which 64 were doctors, 32 were ANM/ MPHW workers, 14 were ASHA workers and, 45 was other paramedical staff who unfortunately succumbed to COVID.
No. of Health workers died due to COVID-19 as per PMGKP: Insurance Scheme

State/UT wise List (As on 11-09-2020)

S. No.

State/UT

Doctors

ANM/MPHW

ASHA

Others

Total

1

Andaman & Nicobar

1

0

0

0

1

2

Andhra Pradesh

5

5

1

1

12

3

Arunachal Pradesh

0

0

0

0

0

4

Assam

1

0

0

4

5

5

Bihar

4

1

1

0

6

6

Chandigarh

0

0

0

0

0

7

Chhattisgarh

2

0

1

1

4

8

Delhi

3

0

0

5

8

9

Gujarat

5

6

2

1

14

10

Haryana

2

0

0

0

2

11

Himachal Pradesh

0

0

1

0

1

12

Jammu & Kashmir

2

0

0

1

3

13

Jharkhand

2

2

1

1

6

14

Karnataka

2

0

1

1

4

15

Kerala

0

0

0

1

1

16

Madhya Pradesh

3

0

0

4

7

17

Maharashtra

6

3

0

12

21

18

Mizoram

0

0

0

2

2

19

Odisha

3

1

0

1

5

20

Punjab

1

2

1

1

5

21

Puducherry

0

0

0

0

0

22

Rajasthan

2

5

0

1

8

23

Tamil Nadu

5

3

0

2

10

24

Telangana

3

0

3

1

7

25

Uttar Pradesh

8

0

0

1

9

26

West Bengal

4

4

2

4

14




Total

64

32

14

45

155
On the question regarding the measures have been taken to protect frontline healthcare workers from the disease and whether Government has received any complaints from Covid-19 designated hospitals regarding the lack of protective gear for staff and doctors, the MoS Health replied, "Ministry of Health and Family Welfare provided guideline on Infection Prevention and Control practices to the State Governments. Training was conducted for all the States in the month of March 2020. A training plan was also conveyed to States to complete training up to district level by 20th March 2020."
"Training on Infection Prevention and Control was also made available for all categories of healthcare workers on the iGoT platform. States were asked to constitute Infection Prevention and Control committees. Hospitals were also to identify a nodal officer who will monitor the healthcare workers and review their exposure status. High-risk exposures are placed under quarantine for 7 days. Based on their exposure/clinical profile such as doctors, nursing officers and other health workers, a decision shall be taken by the Nodal Officer/Head of the Department (or his appointed Sub-committee) for a further period of one week. An advisory for managing health care workers working in COVID and Non-COVID areas of the hospital was issued by the Ministry of Health and Family Welfare on 18th June 2020," he said
Adding to that he mentioned that guidelines on the rational use of PPEs for hospital and community settings (including front line workers) were issued on 24.03.2020. These guidelines followed a risk-based approach and recommended type of PPE that needs to be used in high and low-risk areas.
The healthcare workers were provided with hydroxychloroquine for prophylaxis and prevention of infection. N-95 masks and triple/double ply masks were brought under price control. Export of PPEs, N 95 masks, triple/ double ply medical masks, goggles and visors were banned till such time we were self-reliant, he further stated
The package of Rs 15000 crores (USD 2 Billion) under "India COVID-19 Emergency Response and Health System Preparedness Package" was been approved by the Cabinet on 22nd April 2020. The funds and commodities are allocated to the states under various components including Emergency COVID-19 response. The States were supported with 9.81 Crore tablets of Hydroxychloroquine and 28,476 ventilators supplied to States/UTs, the minister informed the parliament
Initial part of the Pandemic, there were concerns about the non-availability of protective gear. However, with the Government of India stepping in to enhance capacity and allocating PPE to States as per need, this concern was addressed. States/UTs were provided with 3.05 crore N-95 masks and 1.2 Crore PPE kits.
Further, on the query regarding the details of fund allocated, released and utilised for testing and treatment of corona patients, the reasons for failure of Government to contain spread of corona cases inspite of early inputs from WHO and other affected countries in the beginning of the year; and the mechanism Government follows to check concealing/under reporting of deaths due to Covid-19, the minister filed his reply.
He said, "No funds were allocated to the States specifically for testing and treatment. Initially the testing equipment and kits were procured by ICMR and provided to the States. Now that the diagnostic kits and equipment are available States have been advised to procure the same."
In the beginning of the pandemic itself, by imposing country-wide lock-down, India successfully blunted the aggressive progression of COVID. It has been estimated that the decision of lockdown by slowing down the progress of pandemic in India, prevented 14–29 lakh cases and 37–78 thousand deaths. India has been able to limit its cases and deaths per million to 3,328 cases per million and 55 deaths per million population respectively, which is one of the lowest in the world as compared to similarly affected countries, he added.
He further informed, "Indian Council of Medical Research circulated guidelines for appropriate recording of COVID-19 related deaths in India. States have been advised the correct reporting as per the guidance."