8 Tips to Safeguard Your Health from Heart Diseases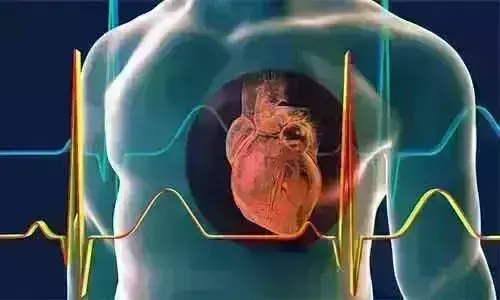 New Delhi: Heart diseases are increasing at a staggering rate, and surprisingly it is the leading cause of death in the world. You cannot compromise with your heart health, as it is an organ that pumps life into your body. Different types of heart diseases can affect your overall health. It is essential to look after your heart and steer clear from all the possible heart diseases.
There are many risk factors like sex, age, family history, etc., that can lead to major heart diseases. If you are in the radar of any heart disease risk, you must consult your cardiologist in Kolkata at regular intervals to seek medical advice.
Also Read:Single troponin test enough to discharge suspected heart attack patients from ED: JAMA
If you have been diagnosed with any heart issue, there are plenty of things that can help you meet the medical expenses. For instance, the Bajaj Health Card is an EMI card that lets you conduct cashless treatment. You can get for Bajaj Finserv Health EMI card at your nearest healthcare centre.
However, it is highly essential to avoid such situations and take care of your heart from the beginning. Indeed, there are ways you can prevent heart disease and keep it healthy for long.
Tips to Prevent Heart Diseases
Here are the top 8 tips everyone must keep handy to safeguard their health from all the possible heart diseases:
#1 Check Your Blood Cholesterol
High blood cholesterol is one of the primary reasons for developing heart diseases. Hence, your first step should be to check your blood cholesterol and not allow it to go to high levels. With a low saturated fat and high fiber diet, you can prevent and control your high blood cholesterol. Following an exercise regime and keeping a check on your weight is also helpful. With some small changes today, you can prevent your heart tomorrow. Keep checking your blood cholesterol levels.
#2 Control High Blood Pressure
Anything high in your body will lead to damaging your heart in some way or other. High blood pressure is also hazardous for your heart. It would help if you steered clear from everything that shoots your blood pressure up. Maintain a healthy diet, avoid smoking and keep your mind at peace to dodge the pressure issues. Slight lifestyle changes can bring significant changes in your pressure. Make sure to check your blood pressure and report any significant fluctuations regularly.
#3 Control Your Diabetes
If you have been diagnosed with, you need to start thinking about your heart health. People having diabetes have a higher risk of developing heart diseases. You need to control your diabetes and not let it take a toll over your heart health. Ask your doctor to suggest you heart-healthy and diabetic-friendly diet that can reduce the risk. Also, it is essential to remain physically active to improve your cardio health. Keep an eye on your diabetic levels to change your medications or diet accordingly.
#4 Say No to Tobacco
Tobacco is the biggest enemy of your heart that can slowly degrade its well-being. People smoking tobacco have an increased chance of heart diseases, blood pressure, and even stroke. Saying no to your smoking habits is the best and efficient way to keep heart diseases at bay. The risk of heart diseases will diminish once you quit your smoking habit. If you are addicted to smoking, different approaches can help you in quitting. Even doctors can suggest you the best practices to quit smoking according to your health conditions.
#5 Limit Your Alcohol Consumption
Just like tobacco, alcohol is also not great for your heart. While it is not as damaging as smoking, excessive alcohol consumption can lead to severe issues. If you regularly consume alcohol, it can lead to high blood pressure that eventually damages your heart. Hence, you must watch out for your alcohol consumption and limit it. If you could give it up altogether, that would be much ideal for your heart health. However, moderate drinking can also prevent heart diseases.
#6 Maintain Healthy Weight
Your weight plays a significant role in your health. Being too lean or fat is not suitable for your overall well-being. It is essential to check your BMI (Body Mass Index) to watch your weight. Body mass index is the method to calculate the amount of fat in your body. A person having BMI 30 or higher is considered obese. The standard and ideal BMI lies between 18 to 24.9. it is highly essential to regularly check your BMI and ensure that you are not in the risk zone.
#7 Follow A Balanced Nutrition
With a healthy weight, you need to keep a watch on your diet as well. You need to maintain a balanced and nutritious diet that can promote your heart health. A healthy diet will help control your blood pressure, obesity, diabetes, and stroke risk. You can also consult your nutritionist to suggest you the best diet for excellent heart health. Your diet must contain fresh fruits, veggies, and less saturated fat. Your diet must lower your cholesterol levels to prevent heart diseases.
#8 Remain Physically Active
It cannot be emphasized more than your physical activeness says a lot about your heart health. You would not want to caught into severe heart diseases just because you don't exercise. Make sure you follow an active physical regime that includes cardiovascular activities. Just a 30 minutes-walk can ensure your complete heart health. Many exercises are suggested for people who have the risk of developing heart diseases.
The Bottom Line
While a Bajaj Health Card can cover your medical expenses, it is essential to look after your health. Your cardiologist in Kolkata can help you recover from heart ailments and even advises you to keep it in good condition.
The above mentioned were some of the best ways to prevent possible heart diseases at your level. If you happen to follow these tips diligently, you can certainly avoid plenty of dangerous cardiovascular diseases.
Also Read:Hydroxychloroquine not linked to Heart Failure in RA Patients, Finds Study