As coronavirus spreads internationally; India on HIGH ALERT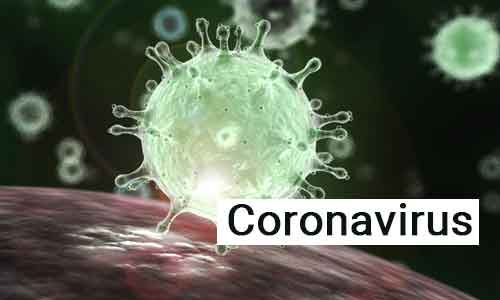 New Delhi: Amid the rising toll of deaths due to the novel Corona Virus (nCoV) outbreak in the neighbouring country China, India's Union Health Ministry has issued a high alert with all up and arms to prevent its spread in the country. According to the Health Ministry, there is no need to panic for Indian civilians as the authorities are on alert and the preparedness is sturdy. ...
New Delhi: Amid the rising toll of deaths due to the novel Corona Virus (nCoV) outbreak in the neighbouring country China, India's Union Health Ministry has issued a high alert with all up and arms to prevent its spread in the country.

According to the Health Ministry, there is no need to panic for Indian civilians as the authorities are on alert and the preparedness is sturdy.
However, citizens who are planning to visit China in recent times; are advised to follow the travel advisory issued by the Ministry containing certain precautionary measures while visiting China.
The virus is gradually spreading to other countries. The United States (US) has confirmed first case of the virus. The health check-ups have been intensified at the airport there. Besides, one case each has been reported in Korea, Japan and three in Thailand. Meanwhile, the World Health Organization (WHO) called a meeting to consider declaring an international emergency.
Updates:
Health Ministry on ALERT
The Health Ministry is constantly reviewing the evolving scenario working closely with the Ministry of Civil Aviation, Ministry of External Affairs, Department of Health Research and the Indian Embassy in China. WHO is being consulted for updates on technical inputs. Series of meetings have been taken to review the evolving scenario, preparedness in terms of disease surveillance, laboratory support infection prevention & control, logistics, risk communication and in particular, hospital preparedness and need for coordination and collaboration with other Ministries.
The Ministry has also approached all States/UTs to review their preparedness, identify gaps and strengthen core capacities needed to prepare for, detect and respond to possible outbreaks. Integrated Disease Surveillance The programme has issued advisory to all States/UTsto pick up any travel related case reported in the community and follow up contacts of suspect/confirmed cases. National Institute of Virology, Pune is fully geared up to test samples of nCoV. Ten other laboratories under Indian Council of Medical Research's Viral Research and Diagnostics Laboratories network are also equipped to test such samples, if a need arises. Adequate stock of Personal Protection Equipment is being maintained by Medical Stores Organization.
The health ministry has instructed airport health organisations at Delhi, Mumbai, Kolkata, Chennai, Bengaluru, Hyderabad and Cochin to screen passengers coming from mainland China.
Besides screening, passengers travelling from China are being requested to report to the nearest public health facility in case they develop any symptoms such as fever, cough, shortness of breath, runny nose, sore throat.
Directives have been sent by the Union Ministry of Health and Family Welfare on preventing the spreading of the 'China virus' to all the states/UTS and doctors have been asked to be ready to deal with any emergent situation.
At present, the West Bengal government has issued high alert in the state.
Travel advisory to travellers visiting China:
Travellers to China should follow simple public health measures at all times as under:
- Observe good personal hygiene
- Practice frequent handwashing with soap
- Follow respiratory etiquettes - cover your mouth when coughing or sneezing
- Avoid close contact with people who are unwell or showing symptoms of illness, such as cough, runny nose etc.
- Avoid contact with live animals and consumption of raw/undercooked meats
- Avoid travel to farms, live animal markets or where animals are slaughtered
- Wear a mask if you have respiratory symptoms such as cough or runny nose
All travellers to China (in particular Wuhan city) to monitor their health closely.
If you feel sick and have fever and cough:
- Cover your mouth while coughing or sneezing
- Don't plan travels if sick
- Seek medical attention promptly
If you feel sick on flight, while traveling back to India:
- Inform the airlines crew about illness
- Seek mask from the airlines crew
- Avoid close contact with family members or fellow travelers
- Follow the directions of airline crew while disembarking
If you feel sick on flight or at the time of disembarkation:
- Report to airport health authorities/immigration
- Follow the direction of the airport health officer
If you feel sick within a span of one month after return from China
- Report the illness to the nearest health facility and also inform the treating doctor regarding your travel history.
Confirmed cases till date
Chinese health authorities announced on January 23rd, 2020, that 571 confirmed cases of pneumonia caused by the coronavirus had been reported along with 17 deaths due to pneumonia. Most of the patients who died had underlying health issues such as cirrhosis, diabetes, high blood pressure and coronary heart disease.
According to the National Health Commission (NHC), there are 393 suspected cases, reports IANS.
WHO extends emergency talks with China
The WHO extended its emergency talks with China on whether the novel coronavirus outbreak in China constitutes a Public Health Emergency of International Concern (PHEIC), adds IANS.
"There was an excellent discussion during the meeting today, but it was also clear that to proceed, we need more information," said WHO Director-General Tedros Adhanom Ghebreyesus at a press conference after a closed-door meeting of an Emergency Committee, the China-based news agency reported.
"For that reason, I have decided to ask the Emergency Committee to meet again tomorrow to continue the discussion," added Tedros.
"The decision about whether or not to declare a public health emergency of international concern is one I take extremely seriously, and one I am only prepared to make with appropriate consideration of all the evidence," the WHO chief noted.
China on action
China is taking more strict measures in hospitals to protect healthcare workers in the new outbreak, and will increase training for healthcare workers nationwide, officials from the country's health commission said recently.
Infection of medical staff in the outbreak shows there are loopholes in treatment methods, Jiao Yahui told a press briefing in Beijing.
Gao Fu, head of China's Disease Control Centre, also told the the briefing that authorities are still learning about the new virus when asked to compare its deadliness to the Severe Acute Respiratory Syndrome (SARS) outbreak of 2003, reports Reuters.
Following is the information on how the disease spreads and what the symptoms are.
The coronavirus (CoV) is a large family of viruses that causes illnesses ranging from the common cold to acute respiratory syndromes, but the virus that has killed four people in China is a novel strain not seen before.
Common symptoms of the novel coronavirus (nCoV) strain, which has infected more than 300 people since the outbreak in Wuhan in December, include respiratory symptoms such as fever, cough, shortness of breath and breathing difficulties, the World Health Organisation (WHO) said.
In more severe cases, infection can cause pneumonia, severe acute respiratory syndrome, kidney failure, and even death.
According to the WHO, the CoV is a large family of viruses that cause illnesses ranging from the common cold to more severe diseases such as Middle East Respiratory Syndrome (MERS-CoV) and Severe Acute Respiratory Syndrome (SARS-CoV).
"Initial available data indicates that the novel Coronavirus-2019 (2019-nCoV) appears to cause less mortality than SARS CoV and MERS CoV. The disease manifestation ranges from asymptomatic to severe," G Arunkumar, director of the Manipal Institute of Virology, told PTI.
"As per the available limited information, initial transmission appears to be zoonotic origin, though the source is yet be identified. There is report of human to human transmission in the press but needs to be confirmed by authentic sources," he said.
The discovery of a novel strain of the virus in China has compelled nations to quarantine passengers from the country and issue travel advisories, while prompting the WHO to convene an emergency meet on the matter.
Countries around the world have sounded an alert following the confirmation of the first case of human-to-human transmission of the deadly infectious disease.
Cases have been detected in Thailand, Japan and South Korea.
India has instructed screening of travellers from China at airports in Delhi, Mumbai, and Kolkata via thermal scanners.
The Emergency Committee on the novel #coronavirus (2019-nCoV) will ascertain whether the outbreak constitutes a public health emergency of international concern, and what recommendations should be made to manage it, WHO tweeted on Tuesday ahead of the meeting.
How are coronoviruses spread?

Coronaviruses are zoonotic, meaning they are transmitted between animals and people, according to the WHO.
Several known coronaviruses are circulating in animals that have not yet infected humans.
On December 31, 2019, the WHO China Country Office was informed of mysterious cases of pneumonia detected in Wuhan City in China's Hubei Province.
The novel coronavirus (2019-nCoV) was identified as the causative agent by Chinese authorities on January 7.
The WHO has offered guidance to countries on how they can prepare for it, including monitoring the sick, and treating patients.
This includes protocols for testing samples, treating patients, controlling infection in health centres, maintaining the right supplies, and communicating with the public about this new virus.
According to the US Centers for Disease Control and Prevention (CDC), human coronaviruses most commonly spread from an infected person to others through the air by coughing and sneezing, close personal contact, such as touching or shaking hands.
The viruses can also spread by touching an object or surface with the virus on it, then touching your mouth, nose, or eyes before washing your hands, the CDC said.
In pregnant women, the more severe versions of MERS and SARS coronaviruses can be serious. According to a case study published in 2014 in The Journal of Infectious Diseases, a woman infected with MERS had a stillbirth.
Till date, there is no vaccine to protect against this family of viruses.
However, based on currently available information, the WHO does not recommend any restriction on travel or trade.
Countries are encouraged to continue strengthening their preparedness for health emergencies in line with the international health regulations, the WHO said in a statement.
It said standard recommendations to prevent infection spread include regular hand washing, covering mouth and nose when coughing and sneezing, thoroughly cooking meat and eggs.
WHO also advises that people should avoid close contact with anyone showing symptoms of respiratory illness such as coughing and sneezing.
Source : with inputs