AIIMS Patna Professor facing termination over lack of basic qualification during recruitment Resigns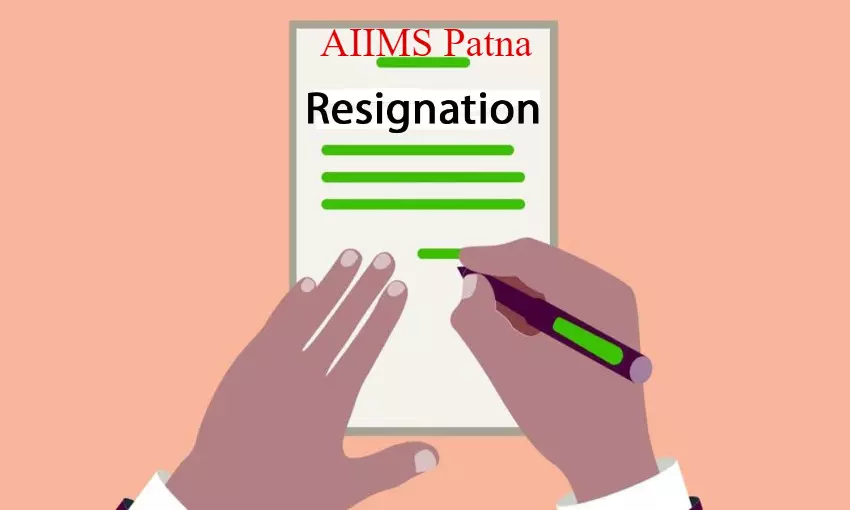 Patna: Amidst the ongoing institutional proceedings to terminate three faculty members of the All India Institute of Medical Sciences (AIIMS) Patna, an associate professor in the Microbiology Department has recently resigned from service.

The faculty member submitted her resignation on March 4, citing relocation as the reason. She requested the director of the institute, PK Singh, to accept her resignation with one month's notice period, effective from March 4, which the institution has accepted already.
The institute had advertised for faculty recruitment back in 2011 and the advertisement had clearly mentioned that the appointment required a PG degree recognized by the erstwhile Medical Council of India (MCI), now National Medical Commission (NMC). However, two faculties had only postgraduate degrees in Zoology, a non-medical subject, during their appointment in 2012-2013. Another had the basic requirements except the PhD degree during that time.

Although the issue had come to notice in 2013, the matter got dragged on. Finally, a five-member high-powered committee comprising of directors of AIIMS-Bhubaneswar and AIIMS-Patna had also found the appointments of the three faculty members as erroneous.
Finally after the Governing Body's decision regarding the matter, the termination request came from one of those three faculty members of the institute.
Also Read: SC Rejects Plea against Patna HC order of quashing FIR against Ex AIIMS Patna Chief

As per the latest media report by the Hindustan Times, in a letter addressed to the director of the institute, the microbiology professor has mentioned her wish to relocate to Kolkata after her husband's retirement from Government service last year, as the reason.

The daily further adds that although the institute has accepted the resignation, it hasn't been made clear whether her request to resign with one month notice period would be granted, as opposed to the AIIMS rule of three months notice period.
While commenting on the matter, Dr Singh, the Director has informed HT, "Das has tendered her resignation. I've sent the file to the dean office. Let it be processed and we will take a call on it soon."
Giving more information about the minutes of the Governing Body meeting last month, he added, "We are working on it. We expect it to be ready next week."
However, Dr Singh has further mentioned that after the proceeding of the governing body would be finalized, the three faculties would receive show-cause notice along with charge sheets for lacking basic qualification at the time of their recruitment. The institute would also constitute an inquiry committee before making a final call on their termination.
Also Read: Worrying Vacant Posts: Top Health panel calls for Centralised Recruitment process for all AIIMS
Source : with inputs