Aurangabad: Female Doctor attacked after death of a patient, two booked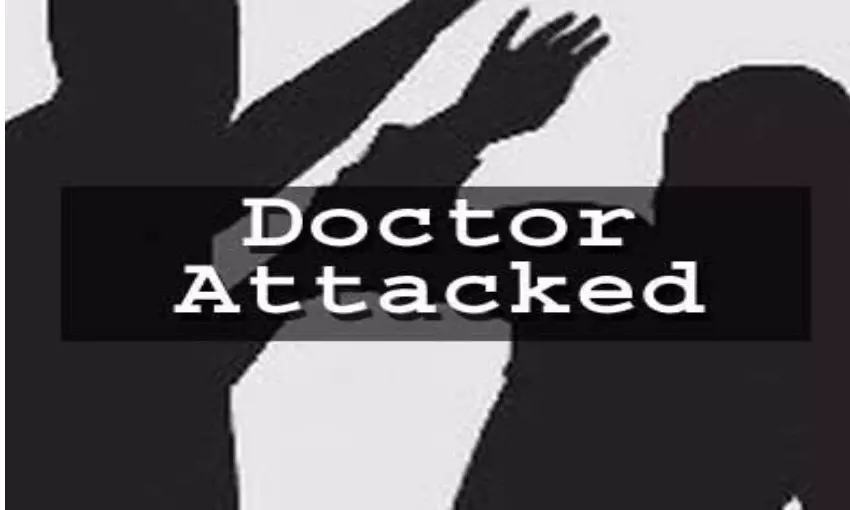 Aurangabad - A female doctor was allegedly attacked by a relative of a patient at MGM Hospital, Aurangabad after the patient passed away during treatment at the hospital.
An offence was registered against two men for allegedly attackingthe woman doctor following the death of their father at a hospital in Aurangabad city of Maharashtra, police said on Thursday.
The incident took place on Wednesday night when brothers Vijendra and Jitendra Jaiswal, residents of Waluj, admitted their father to a private hospital here, inspector Ashok Giri of CIDCO police station said.
Read Also: Bhima Bhoi Medical College: Attendants brutally assault duty doctor after patient death, ransack COVID facility
Following the patient''s death within a few hours of treatment, the brothers got agitated and entered into a scuffle with the woman doctor and destroyed hospital property, the official said.
"Our doctor had gone to inform the relatives about the patient's demise when one of them slapped her," said Dr Hampapur Raghavan, the medical superintendent of MGM Hospital, Aurangabad.
"The relatives of the patient created a ruckus inside the hospital and damaged our costly equipment. The doctors on duty tried to control the situation but the relatives did not listen to anyone. Later, we had to call the police and take their help," he added.
Dr Raghavan added that the lady doctor has also filed an FIR.
An offence was registered under relevant sections of the Medical Practitioners Act and the IPC against the duo, an official said.
Meanwhile, in another incident, a former employee of a private hospital attacked a doctor with a stone at Barshi Road in Latur. The accused identified as Lakshman Mavhale attacked Dr Ramesh Bharate, who sustained injuries to his head and hand, said assistant police inspector S B Jagtap of MIDC Latur police station. Mavhale had worked for the doctor for three months and had demanded money for his son's education, he said.
A case has been registered in this regard and a hunt is underway for the absconding accused, the official added.
Also Read:Doctors are personification of God on earth; Gujarat HC applauds Medicos

Source : with agency inputs