Bihar's Father of Angioplasty, Leading Cardiologist Dr Prabhat Kumar in Bihar succumbs to COVID-19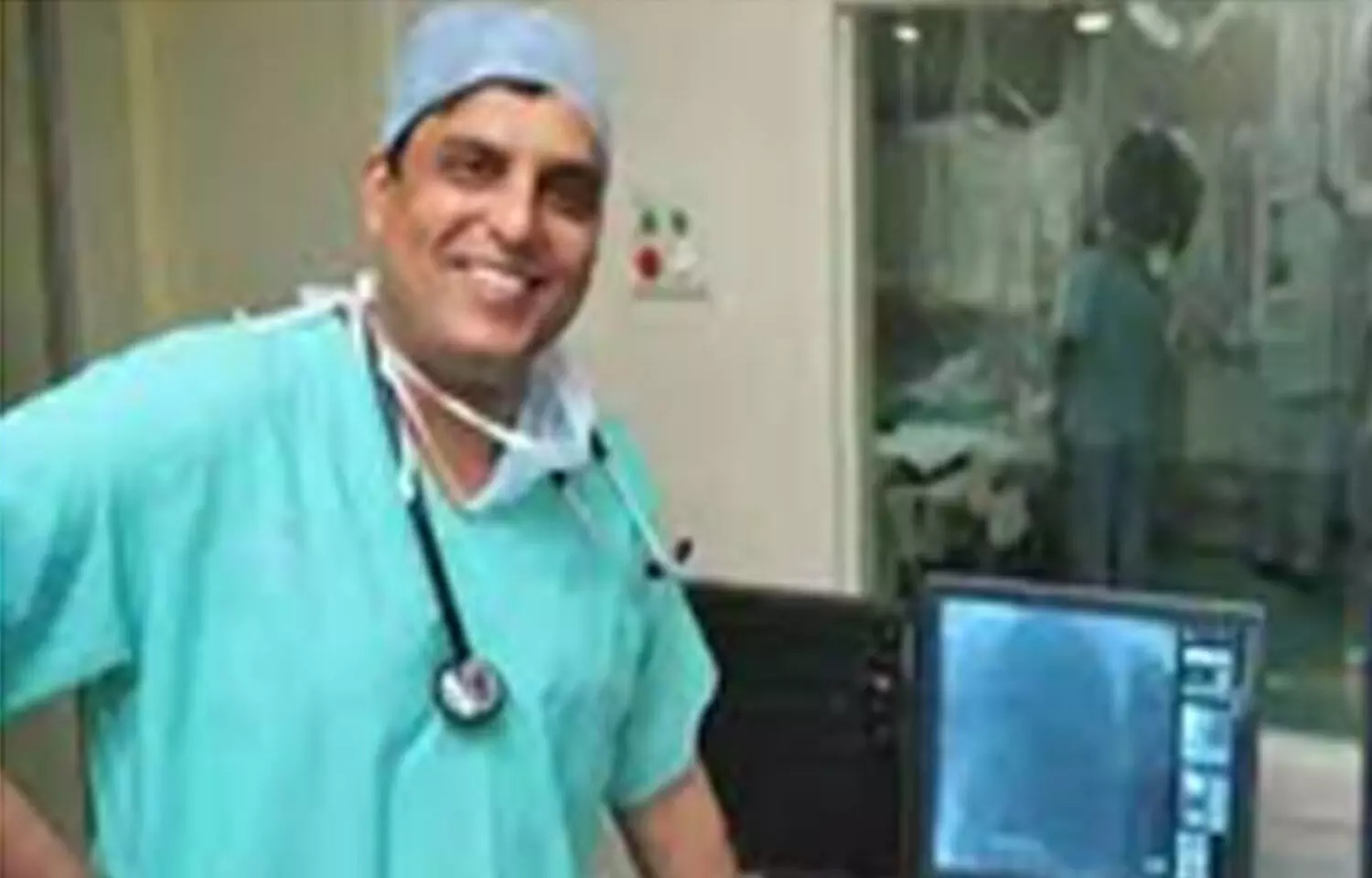 Patna: Dr Prabhat Kumar, a leading cardiologist, also known as Father of Angioplasty in Bihar, died at a hospital in Hyderabad after being airlifted there for treatment for COVID-related complications.
Dr Kumar tested positive for the dread coronavirus at the beginning of this month. As a result of the disease, his oxygen intake continued to collapse every day, making his situation much more critical and after few days his health condition started deteriorating.
He was taken to Hyderabad by air ambulance for further treatment and he succumbed to the disease on 18 May 2021, as per PTI report.
Also Read:Obituary: Eminent Cardiologist, Teacher, Speaker- Padma Shri Dr KK Aggarwal no more
Dr Kumar was a well-known cardiologist in North India, he completed his postgraduate studies at RML Hospital in Delhi in 1997. He launched the first angioplasty facility in Patna and is recognized in Bihar as the "Father of Angioplasty." He also contributed to the establishment of the Medica Heart Institute in Rajendra Nagar, Patna and became a medical director of the institution. He was also engaged in social work and used to provide free medical care to the patients, adds Navbharat Times
As news of Dr Prabhat Kumar's death spread over social media, former Chief Minister of Bihar Jitan Ram Manjhi expressed condolences on the death of Dr Prabhat Kumar. He tweeted, "I am hurt by the demise of Dr Prabhat Kumar, the famous cardiologist of Bihar. The medical world has suffered a great loss due to his death. May God give his soul peace and the family to bear the grief."
Bihar has recorded the highest number of doctor deaths in the country, followed by Uttar Pradesh and Delhi in the second wave of COVID-19. According to the Indian Medical Association, 90 of the 280 doctors who have died across India are from the state. Dr Kumar's death has wreaked grief on the medical community, adds TOI
Also Read:14 COVID patients charred to death as fire engulfs hospital ICU in Palghar
Source : with inputs