Booked for murder after patient death, distressed Gynecologist Commits Suicide in Rajasthan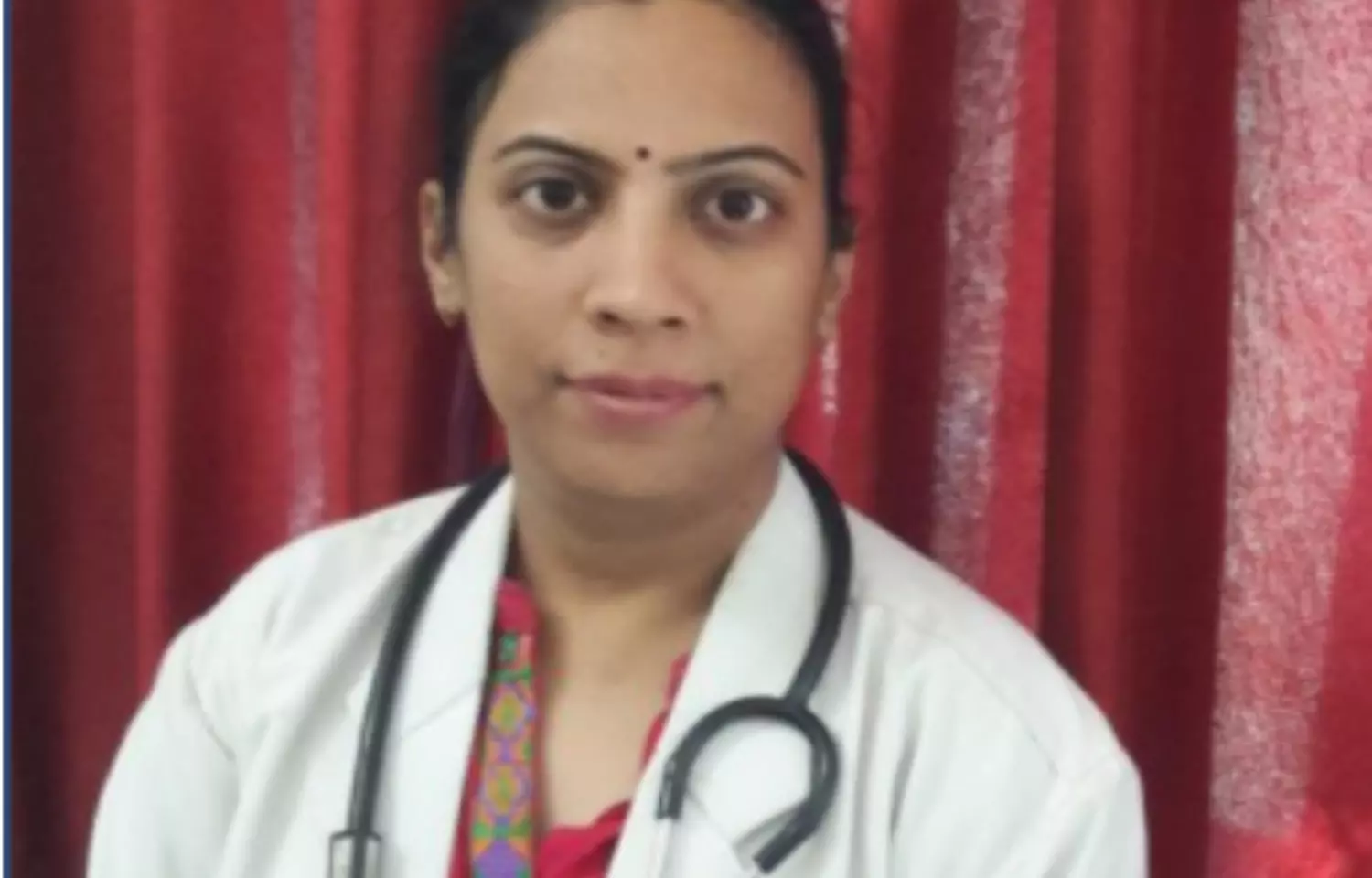 Lalsot: Unable to bear the pressure of allegations of medical negligence and murder charges, a Gynecologist, working in a Lalsot-based hospital, has committed suicide.

The doctor, Dr Archana Sharma hanged herself inside a room of the hospital after the family of a patient, who died during childbirth, created ruckus blaming her for the death of the patient and filed an FIR against the late doctor and her husband.
Following the death of the patient who apparently died due to postpartum hemorrhage (PPH) post delivery, the family of the patient created a ruckus at the hospital and an FIR was also lodged against the late gynecologist and her husband Dr Suneet Upadhyaya. The FIR states that because of the negligence of the doctor couple, the patient died. Holding negligence against both of the doctors, the family of the patient demanded that the two should be booked under IPC section 302. The family also demanded to revoke the license of the Hospital.
Based on the allegations of the family, the police registered an FIR under IPC section 302 (Murder). Unable to face the harassment, the doctor took the extreme step of ending her life.
As per the suicide note left by the doctor, the patient had died due to Postpartum Hemorrhage, which is a known but rare complication that might occur during childbirth.
The suicide note, in which the doctor pleaded not to "harass" doctors, has become viral on social media and doctors have come in support of the doctor claiming that no one understands the plights of a doctor.
"I love my husband and my children. Please don't harass them after my death. I didn't do anything wrong. I didn't kill anyone. Stop harassing doctors for PPH, which is a known complication. Maybe my death would prove my innocence," read the suicide note left by the late doctor.
"DON'T HARASS INNOCENT DOCTORS…Please," the doctor urged in her note.
"Love U Please don't let my children feel the lack of a mother," added the doctor in her note.
The incident has drawn sharp response from the medical fraternity, which is collectively saddened and angry at the turn of events
Speaking to Medical Dialogues regarding this matter, a Medical Officer practicing in the Dausa District of Rajasthan, Dr. Suresh Saini said, "This is indeed a very unfortunate incident. Blaming a doctor without any reason is not right, especially when they are performing all their duties. Voices should be raised against such practices,"

Standing in solidarity with the late doctor, a doctor wrote on Twitter, "Black day for medical fraternity,Rest in peace Dr Archana Sharma( Lalsot)." In the same post, the doctor mentioned how, "In India no one no one is ready to understand difference between medical negligence and a complication. Whenever there is a complication after a medical procedure MCI threatens to remove your name, consumer courts heavily penalize you, police lodges FIR, CMHO office harasses you mentally, media conducts its own trial, and some self proclaimed crusaders defame you in social media."
"Dr.Archana Sharma,a senior doctor, committed suicide by writing this suicide note when police directly filed a case under Section 302 Murder without any investigation after d death f a female due 2maternal complication(PPH) during delivery in Dausa,Rajasthan!" another doctor wrote on Twitter.
Mentioning that PPH is a known complication, another doctor wrote, "We were taught that postpartum PPH is an unfortunate and complex condition that can be life-threatening for the patient, today we are ashamed Dr Archana."
Also Read: Mumbai: Senior Doctor who consumed 80 pills, passes away
As per the hospital's website, Dr Archana always scored more than 90% marks in every exam in her academic life. She passed MBBS and MD (obstetrics and gynecology) from prestigious Rajendra institute of medical sciences, Ranchi. She was gold medalist in her M.D exam also. In addition to excellent academics, she has won several awards in cultural and stage activities during school and college days. She was awarded as best orator in national conference of obstetrics and gynaecology. She has passed million smiles to her patients by providing safe deliveries and infertility treatments. She also bags credit of saving at least 500 lives by doing emergency operations or very risky and complicated surgeries. Before joining her husband in establishing world class medical facility in lalsot, she was working as associate professor and unit head in govt medical college, Gandhinagar, capital of Gujarat. She had written many international and national publications and attended various conferences, seminars and academic events.
Source : with inputs Meghna A Singhania is the founder and Editor-in-Chief at Medical Dialogues. An Economics graduate from Delhi University and a post graduate from London School of Economics and Political Science, her key research interest lies in health economics, and policy making in health and medical sector in the country.She is a member of the Association of Healthcare Journalists. She can be contacted at editorial@medicaldialogues.in. Contact no. 011-43720751