COVID Casualty: DNB Family Medicine commits suicide, was performing 7-8 CPRs per day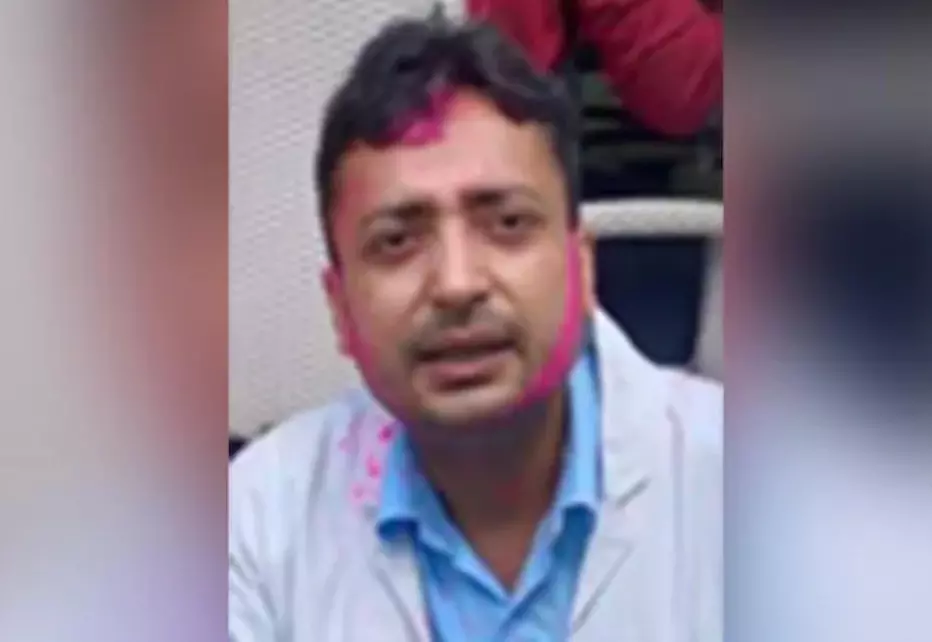 New Delhi: Performing his COVID duties to the last minute, a DNB doctor associated with Delhi's Max Hospital allegedly committed suicide at his residence by hanging
A 35-year-old doctor of a private hospital in south Delhi was found hanging from the ceiling of his residence in Malviya Nagar, police said on Saturday.
The doctor, a DNB in Family Medicine was associated with Delhi's Max Hospital and was posted on the COVID ward, one of the centerfold of the COVID-19 crisis. According to some of his colleagues, the doctor who had no prior history of depression or mental illness, was under immense pressure and stressed after performing 7 to 8 CPRs per day.
Malviya Nagar police station received a call at 11.16 pm on Friday where it was informed officials that the husband of the caller's friend was not opening the door of his residence.
'Police reached at the given address on the second floor of a building in Malviya Nagar and found that a person was hanging from a ceiling fan with a saree,' Deputy Commissioner of Police (south) Atul Kumar Thakur said.
The deceased has been identified as Vivek Rai, a doctor. He used to work at Max Hospital in Saket and was living at Malviya Nagar with his wife, police said. The body was shifted to AIIMS mortuary and a post-mortem was conducted. It was later handed over to his cousin, the DCP said.
On searching the room, a note was found wherein no allegation was made against anybody. In the note, purportedly written by Rai, he wished well for all his acquaintance, police said.

"The note is addressed to his family members and friends. Rai wrote that he was ending his life and wished happiness for everyone. He did not mention any specific reason for taking that step. Moreover, no allegations were made against anybody by him," a senior police officer said.
Inquest proceeding under section 174 of the CrPC was underway, police added.
'Dr Vivek Rai, a first-year DNB student of Family Medicine at Max Hospital, Saket, died today, we believe, by suicide at his residence. Dr Rai had completed his work shift at 2 pm yesterday, as usual.
"Dr Rai's wife has not mentioned anything about him being stressed, upset or disturbed. In fact she says he had been quite occupied at the hospital with an increase in Covid cases in Delhi, and Max being turned into a Covid-only hospital. Also, she did not mention Rai having any medical history for depression. We will gather more details once she is emotionally stable," the officer informed the Print.
'The hospital learnt of his passing from his neighbors. We are deeply pained by his untimely death and extend our sincere condolences to his family,' a statement from Max Healthcare said.
While the suicide note does not mention a reason, Doctors have come out in the open to blame the mounting pressure and mental strain of the circumstances of the COVID-19 crisis
"This brings into focus d tremendous emotional strain hcws r having while managing C19 crisis. This death of a young dr is nothing short of murder by d "system " which has created frustrations d/t shortages of basic health care facilities.Bad Science,Bad Politics & Bad Governance," Former IMA President Dr Ravi Wankhadekar wrote on Twitter
Source : with inputs