cybercrooks cheat Doctor of Rs 70000 in promise of corporate hospital job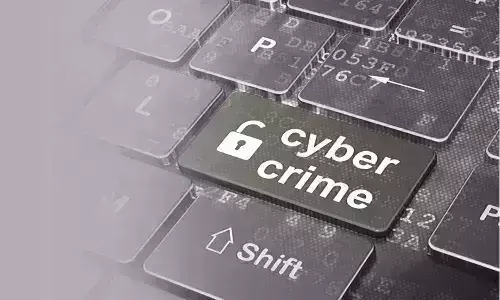 Hyderabad: The job hunting process turned havoc for an MBBS doctor as she fell for cyber bait and lost Rs 70,000 in the name of application and processing fees for a job in a corporate hospital by the fraudsters who alluded her into paying the amount.

Hyderabad cyber crime police have already registered a case of online fraud against the accused and are trying to nab the criminal.
The woman doctor has been identified as a resident of SR Nagar who completed her MBBS last year and was waiting for an opportunity to secure a job with a sufficient package in a Hospital.
In order to start the job hunting process, she posted her profile on some job portals. According to the police, soon after uploading her profile on job portals online, the doctor received a call from an unidentified person who informed the doctor that he can help her to get a job in a corporate hospital with a handsome salary.
As per a recent media report by
Telangana Today
, the accused also informed the doctor that she will receive a salary of Rs 85,000. The accused asked the doctor to pay Rs 70,000 as an application and processing fee. Unaware of the intentions of the accused, the doctor agreed to his demands and paid the amount to a bank account. However, when the accused demanded more money, she became suspicious after which she registered a case under Hyderabad cyber crime police.
One of the police officials told the daily, " Believing the offer to be true, she paid Rs 70,000 in instalments to the bank account provided. However, even after paying, they continued to demand more money, which was when she sensed it was a fraud."
A case has been lodged by the Hyderabad cyber crime police under the relevant sections.
Source : with inputs