Doctor answers unknown WhatsApp video calls, later gets blackmailed over morphed pictures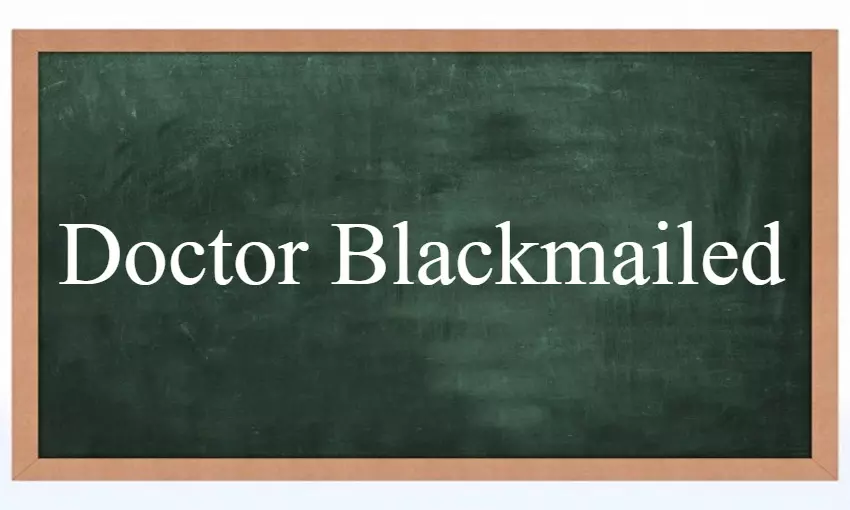 Kolkata: An elderly doctor, who answered a WhatsApp video calls from unidentified numbers fell in the hands of the crooks, who started threatening and blackmailing him over morphed obscene photographs which were made after they captured the medical practitioner's image during the video call.

The doctor has been identified as a 61-year-old resident of Suren Sarkar Roadto thein Phoolbagan, who filed a complaint with the police stating that he has been receiving extortion calls from the blackmailers who have been threatening to post his superimposed image in objectionable pictures on social media.
Phoolbagan police have registered a case under the relevant sections of IPC for extortion, defamation, and criminal intimidation and also under the Information Technology Act.
The Telegraph
reports that the doctor received video calls from unknown numbers via Whatsapp and when he answered the calls, the miscreants captured his photos.
"The incident happened on Thursday night when the victim started receiving video calls on WhatsApp from unknown numbers. According to the complaint, he received multiple calls from two numbers between 9 am and 11 pm," stated an officer of Phoolbagan police station, where the complaint has been lodged.
The accused then edited his photos and superimposed his image in objectionable pictures. After that, they sent the purported pictures to the doctor via WhatsApp.
According to the police, " The gang members then started to threaten the doctor saying they would put these photographs on Facebook and other social media platforms". When they threatened the doctor to post the pictures on social media which will tarnish his reputation, in order to save himself from embarrassment, the doctor transferred 5100 rupees to the account."
Subsequently, he approached the Phoolbagan police station and lodged a complaint against the offenders.
Senior officers at Lalbazar have confirmed that such cases are becoming very frequent. Explaining the modus operandi of the blackmailers, an officer at Lalbazar told the daily, "Till now the pattern suggests that they make calls at random. If they are lucky, the receiver accepts the call. A minute's WhatsApp video call is enough to record or capture photographs, which are later superimposed with obscene photographs."
Police have cautioned the public against receiving any WhatsApp video calls from unknown numbers without confirming the identity of the caller. Cops added that victims must not think of public humiliation and should immediately approach police if such an incident takes place. They further advised people to immediately block such numbers and disconnect calls if they accidentally receive any video call from an unknown number.
Source : with inputs