Doctor doing office duty at DRME Punjab promoted to assistant professor rank, brows raised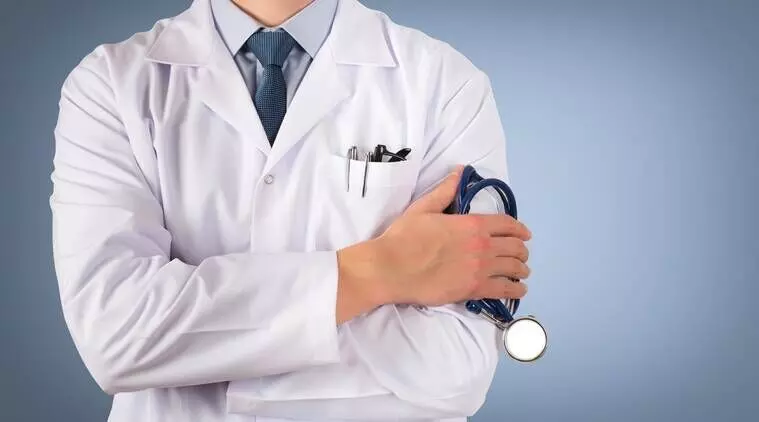 Patiala: The promotion of a senior resident doctor of a Government Medical College (GMC), Patiala to the rank of an assistant professor, who used to work as nodal officer (office work) in Director Research and Medical Education (DRME), Mohali office has been called in question.
The doctor used to work at the office of DRME since her joining and recently got promoted as a faculty. The decision did not go down well with the professors and doctors working in the paediatric unit of GMC Patiala, who expressed doubt over the promotion.
As per the Punjab Medical Education Service regulations, to be eligible for the teaching position of an assistant professor, a candidate requires a minimum experience of teaching for two years, however, the doctor allegedly do not have the required experience.
Dr Baljinder Kaur, head of the Paediatric Department of Government Medical College and Rajindra Hospital, told the Tribune, "Since my joining as the head of department in 2019, the promoted doctor did not show up in the department because she was posted at the DRME office as a nodal officer. "
Another senior professor of the pediatric department further told the daily, " She never did duties in the paediatric ward. Besides, no teaching class was taken by her."

However the promoted doctor said that she used to work at the GMC twice a week and the rest with the DRME office, where she was deployed for Covid-19 preparations. The doctor further claimed that she had taken classes before getting posted at DRME office.
Also Read: SGPGI Lucknow Faculty Forum Opposes UP Govt Move To Raise Retirement Age For Doctors To 70 Years
Questions are also being raised over the promotion since her husband works as an IAS officer in Punjab. Speaking to the daily, she said "I had applied for the assistant professor job and the selection committee made the decision. I didn't do anything wrong. Therefore, I can't be discriminated against for being the wife of an IAS officer."

Ensuring that they will look into the promotion , joint DRME, Dr Akashdeep told The Tribune, "I am not aware of the promotion. However, I will look into the issue."
Source : with inputs