Doctors to hold nationwide Black Day protest on June 1 against Ramdev's allopathy remarks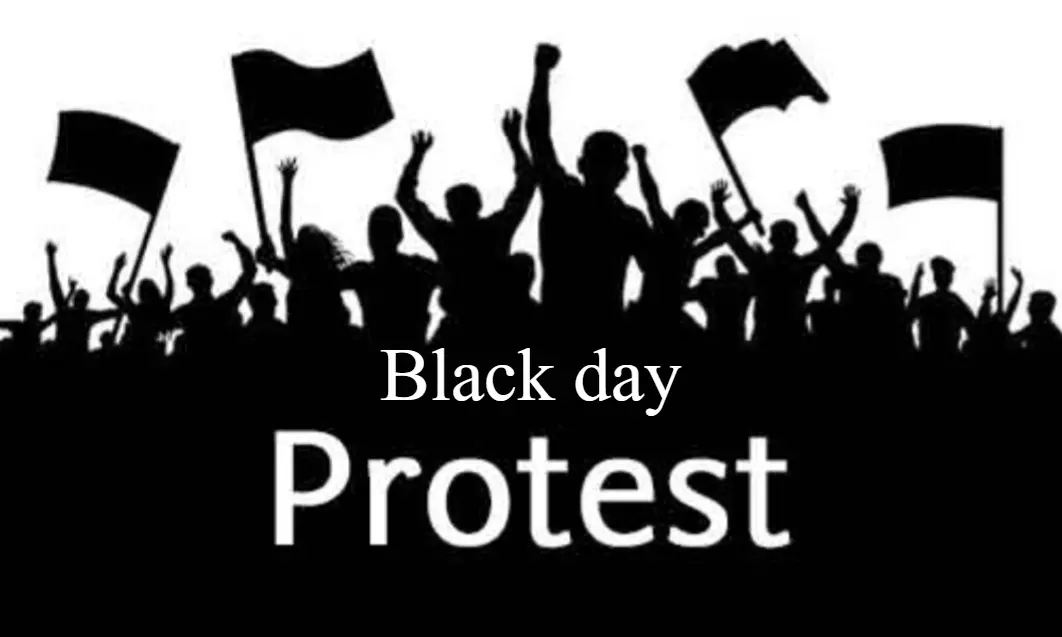 New Delhi: In a massive uproar against Yoga Guru Baba Ramdev's comment on Allopathy, the doctors have called for a nationwide protest on June 1 and observe it as a 'black day' by wearing black bands on duty.

Various doctors' bodies and associations have come up in arms against Ramdev for publically mocking the allopathy branch by calling it 'stupid science'. The remarks were met with vociferous protests, following which Union Health Minister Harsh Vardhan asked him to withdraw the "extremely unfortunate" statement.
Soon, Baba Ramdev was forced to withdraw his statements.
However, a day later, the yoga guru posed 25 questions to the Indian Medical Association (IMA) in an 'open letter' on his Twitter handle, asking if allopathy offered permanent relief for ailments.
Also Read: Baba Ramdev Asks Doctors 25 Questions, IMA Responds With Rs 1000 Crore Defamation Notice
Expressing dismay at no action being taken against Ramdev, allopathy doctors have now declared a pan India protest.
The Federation of Resident Doctors Association (FORDA) has decided to observe a nationwide " Black day" on June 1st to protest against the " unscientific and demeaning" statements of Ramkrishna Yadav and Baba Ramdev on allopathy.
Standing in solidarity with FORDA, the Karnataka Association of Resident Doctors (KARD), Association of DNB Doctors (ADD), and Doctors Association Kashmir (DAB) have also decided to participate in the protest and observe a Black day by wearing black bands on duty on June 1st.
The associations have sought an unconditional open public apology from Ram Kisan Yadav and Ramdev for their controversial statements on COVID warriors and modern medicine.
"We demand an unconditional open public apology from him or action against him under the relevant sections of the Epidemic Diseases Act, 1897," the statement by FORDA said.
FORDA further claimed that their statements are causing vaccine hesitancy in normal people, hence, strict action must be taken against them.
Pointing out all the COVID warriors including doctors, nurses, safai karmachari, medical staff, police personal, etc. have worked more than their abilities during the pandemic and some of them have made great sacrifices, FORDA, as well as other associations, added that despite laying down their lives in the line of national duty, they have been subjected to " insensitive, inhuman and insulting statements of Ram Kisan Yadav alias of Baba Ramdev."
In its statement, FORDA said, " Even after putting forward the voice against the obnoxious statements, no action has been taken against them."
Under such circumstances, FORDA decided to call for a nationwide protest by observing June 1st as a black day. " As we all are occupied in covid care, FORDA, hence, is compelled to declare that we shall hold a nationwide black day protest on 1st of June 2021 without hampering the patient care to voice our protest against the illogical, unscientific, demeaning, and derogatory statement against Corona warriors and modern medicine", the statement read.
Supporting the stand of FORDA, KARD also confirmed that the doctors will wear black bands during work and will also change their social media display picture to black colour. " The vitriolic, disgraceful, and derogatory statements of Mr Ram Kisan Yadav are equivalent to belittling the sacrifices made by the COVID warriors, many of whom have laid down their lives. Secondly, his baseless, unscientific, and illogical claims have the potential to create a sense of fear and panic in the public and it may derail the Gol's Vaccination campaign", stated the association.
Meanwhile, DAK has also issued a statement confirming their participation in the protest. President of Doctors Association Kashmir Dr M Y Tak stated, " Recent comments by Baba Ramdev wherein he says thousands of doctors have died even after getting the double dose of vaccines. What kind of doctors are they if they could not save themselves? has hurt the entire medical fraternity of this country. The statement of Baba Ramdev at a time when frontline Health care workers are waging a war against an invisible enemy, to utter such irresponsible & callous statements is highly condemnable."
Further, the Association of DNB Doctors (ADD) has also condemned the derogatory and unlawful statement of Baba Ramdev and confirmed its solidarity with other medical associations which will hold the black day on June 1st.
While clarifying that modern medicine is never against any form of medicine including Ayurveda, the associations pointed out that they are just taking a stand against the insensitive statements of Ram Kisan Yadav and Baba Ramdev and sought either a public apology or an immediate action against them.
His remarks had irked the medical fraternity, upsetting both the Indian Medical Association (IMA) and Delhi Medical Association (DMA) as well. PTI reports that IMA had also lodged a police complaint against Ramdev, seeking an FIR over his "dishonest and wrongful representations" on allopathy. The IMA had earlier written to Prime Minister Narendra Modi demanding that yoga guru Ramdev be booked immediately under sedition charges for alleged misinformation campaign on vaccination and challenging government protocols for treatment of COVID-19.

The apex medical body of modern doctors had also served a defamation notice on Ramdev for his alleged disparaging remarks against allopathy and allopathic practitioners, demanding an apology from him within 15 days, failing which it said it will demand compensation of Rs 1,000 crore from the yoga guru.
Source : with agency inputs