Doctors warned of license cancellation if found negligent towards COVID duty, absent without permission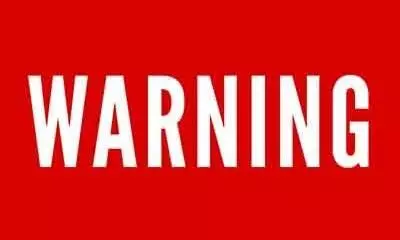 Ranchi: In an attempt to address the war-like situation amid the rapidly increasing numbers of Covid-19 cases in Jharkhand, the District administration of Ranchi has strictly warned the doctors posted at Covid-19 dedicated Sadar Hospital, Ranchi, of dire consequences if they fail to discharge their duties.
As per the warning given to the doctors during a meeting with the Ranchi administration, the license of the doctors would be cancelled if they are found to be negligent towards their duties or absent without a proper permit.
The meeting was arranged by the district administration after several doctors were found to be absent during duty hours.
Also Read: Jharkhand HC slams State Secretaries over Lack of Equipment, Infra at RIMS

According to the latest media report by the New Indian Express, complaints were lodged by many attendants of patients, who claimed that the negligent behaviour on the part of the doctors and the delay in treatment cost the lives of their near and dear ones.

Recently, on Tuesday, a patient brought to Ranchi from Hazaribagh for better treatment died outside the hospital waiting for the doctors to attend him. The video of the dead Covid-19 patient's daughter crying for help made headlines.
Taking note of the situation, the district administration called for a meeting with the doctors. Ranchi Deputy Commissioner Chhavi Ranjan asked them to face the war-like situation more strongly than ever instead of surrendering in the face of the problem. Requesting the doctors posted at the Covid hospitals to give their 100 per cent effort to prevent the spread of the virus, the DC further warned them not to force the administration to become strict.
While commenting on the matter, DC Chhavi Ranjan told NIE, "I called a meeting and told them not to run away from their duties and do not force the district administration to take stringent action against them. Already notices have been served against them and if they do not come back to their duties, the district administration will be compelled to take action against them."
Also Read: Over 500 resident doctors go on indefinite strike demanding arrear payment, OPDs closed
Source : with inputs