Don't want to be fooled by this foolish Govt: Karnataka doctor argues, refuses to wear mask, booked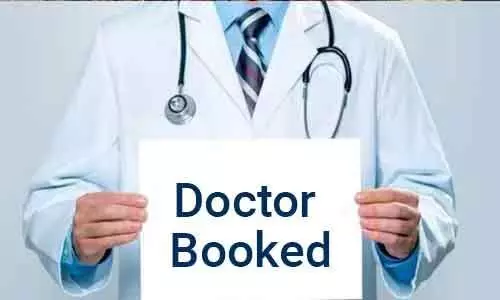 Mangaluru: A doctor has been booked under the Epidemic Act based on a complaint that he refused to wear a mask at a supermarket arguing that he doesn't want to be fooled by this foolish government, police said on Wednesday.

The doctor did not wear a mask on Tuesday while shopping and allegedly refused to do so when asked by the supermarket staff, police sources told PTI.
The video of the heated argument between the staff and the doctor later went viral in the social media.

Also Read: Delhi: MBBS Doctor charges Rs 1.40 lakh for transporting COVID patient, arrested

The doctor allegedly justified his act. The video shows the doctor is adamant he will not wear the mask and complains about "foolish rules", while the manager reminds him it is the law and points out that other customers and his employees all had masks on.
"We have been coming here forever..." the doctor says, to which the manager responds: "Correct but you have to wear a mask... the rule is the same for everybody."
As the tension rises and both start shouting, the manager says: "I don't want to listen to you. The mask (rule) is for everybody... for my staff and my customers."
The doctor then shouts: "I am not putting anybody at risk because I have already had Covid and have recovered". The manager replies: "This is the rule. You are acting foolish."
"No, I am not acting foolish. I know. I am following science. I do not want to be fooled by this foolish government," the doctor shouts back before leaving.
Based on a complaint from Ryan Rosario, a partner of the supermart at Kadri here, a case was registered against the doctor under sections 4, 5 and 9 of Karnataka State Epidemic (prevention) Act 2020, the police said.
NDTV reports that in the written complaint from the manager, who said the doctor's actions had put himself, his employees and other customers at risk. The manager also wrote the doctor "claimed to have treated his patients the same way (without a mask)".
Also Read: UP doctor allegedly forcing patients to buy drugs from specific shop absconding, probe on
Source : with agency inputs