Dr Soosan Jacob among top influential women ophthalmologists in world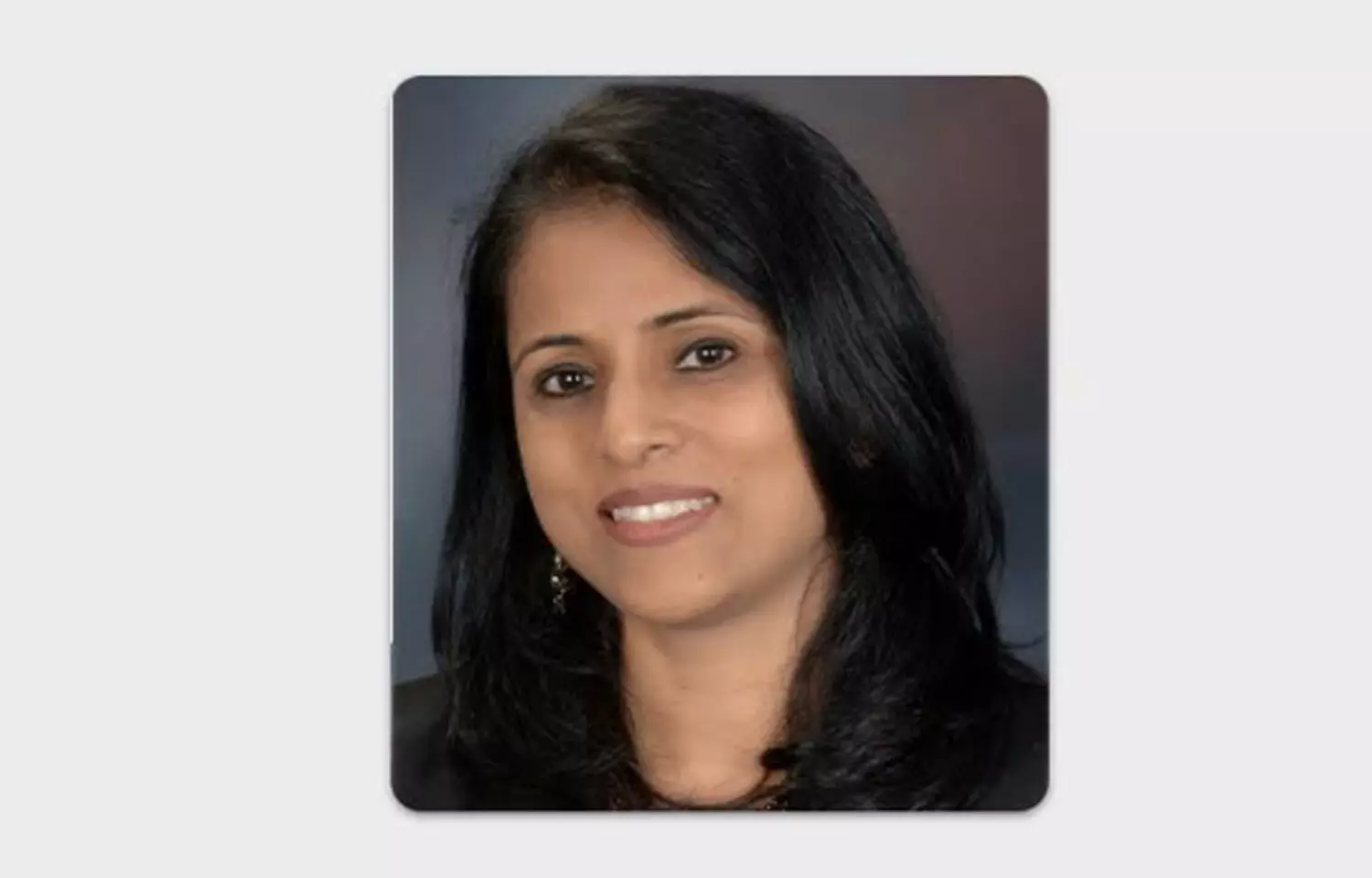 Chennai: Chennai-based ophthalmologist, Dr Soosan Jacob, has been recognized in the Power List - 2021, a list that includes the top 100 most influential women ophthalmologists in the world. She has been recognized globally for her many innovative new treatment techniques including CAIRS and CACXL.

The Power List where she has recently been featured is compiled every year by The Ophthalmologist, a premier international publication dedicated to the field of ophthalmology, and selection is based on national and international recognition among peer ophthalmologists.
Dr Jacob is presently the Director and Chief, Refractive and Cornea Foundation and Senior Consultant, Cataract and Glaucoma Services at Dr Agarwal's Group of Eye Hospitals. She has specialized in cornea, glaucoma, refractive surgery, and cataract surgery. She also acquired knowledge on Oculoplasty and Orbit from the US. She has been associated with Dr Agarwal's Group of Eye Hospitals in Chennai for years and she has a glorious career record of 21 years.
Dr Jacob has been making exceptional contributions by introducing innovative surgical techniques in the cornea and refractive surgical field. Many of her innovations and contributions have been internationally recognized. One of the most recent innovations is Corneal Allogeneic Intrastromal Ring Segment (CAIRS) to treat keratoconus, a condition in which the clear tissue of the eye gets affected.

Talking about CAIRS, Dr Jacob told Medical Dialogues," Keratoconus can affect very young patients like patients in their teens or 20's. In this condition, if left untreated, patients often have to consider corneal transplantation. I introduced the technique of CAIRS for treating patients with this disease as well as other related diseases where the cornea weakens and protrudes. Previously, advanced cases had to undergo corneal transplantation which is a big thing as one has to take lifetime care after this, and once done, it is irreversible. Taking genetically different tissue from someone else requires long-term follow-up treatment. CAIRS has drastically decreased the amount of tissue used to a minuscule amount which is placed far away from the pupil, the part of the eye through which light enters. It has dramatically increased the success rate while helping avoid corneal transplantation and avoiding many complications. In addition, it offers the advantage of improving vision even to mild and moderate cases of the disease. Many international doctors have already adopted this technique, including in countries like USA, Canada and within Europe as well as other parts of the world."
She also commented on her contribution in popularizing the cross-linking method which is used for strengthening the cornea. "For those patients who are in the advanced stage of keratoconus and most in need of it, performing cross-linking becomes difficult and CACXL, one of my innovations has made it quite possible to apply on patients with very thin cornea also by using contact lens assisted cornea linking. This technique too has been adopted successfully worldwide" added the doctor.
She has also contributed to innovations in complex cataract and glaucoma conditions. Commenting on her patients, she stated, "I get many complex and complicated cases of patients from within and outside India who require anterior segment reconstruction procedures. This kind of case requires multiple complex surgeries to be performed at the same time and I am happy to be able to help." Expressing her happiness over the success, she added, "I am honoured to be featured in this list. Initiatives like 'Power List' are especially important to recognize women in their respective field as it is will inspire more and more women to aspire towards success. Happy to see so many of my friends, colleagues, and amazing women Ophthalmologists in this Power List."
Dr Jacob who is a mother of two stated, "I must say I have been fortunate at my home front. Right from childhood, my parents have always supported my dream, encouraging me to forge ahead. Later after my marriage, my husband- a cardiologist, academician and researcher himself, has been a huge source of support for me, always encouraging me in my ventures and never holding me back. My message for the women of today is- It is wrong to presume that one has to give up on either family or career. With the right support from your partner you can strive and achieve anything that you like. Men too need to understand and help their partners achieve full potential"
Explaining that it is important to celebrate women in the field, the doctor stated, "I for one have been inspired by many power women, from Daniele Aron-Rosa to many of my contemporary peers, as well as the talented and wonderful generation that we have coming up! For women, it is crucially important to break glass ceilings to achieve their full potential. Globally, there is a long way to go for this but it is good to see universal recognition and support coming in as women often need to fight twice as hard for the same achievements. I must say though, that I have been fortunate both at home and at work to be in environments where it is considered crucial to empower women."
When asked about her proudest professional achievement, as mentioned in The Ophthalmologist, she said, " It was a great moment for me to be recognized for these investigative qualities and to be bestowed the coveted ISRS Kritzinger Memorial award that added me as the first woman ever to a previous powerful all-male recipient list of awardees. Another achievement equally close to my heart is my surgical teaching YouTube channel, which has more than 10,000 subscribers. It has given me the satisfaction of hearing my colleagues say how useful it's been for them to learn new skills and upgrade old ones."
Dr Soosan Jacob has also been recognized with several prestigious international awards, including the International Society of Refractive Surgery's Kritzinger Memorial Award; Connecticut Society of Eye Physicians' Innovator's Award, The Waring Medal, European Society of Cataract and Refractive Surgery's John Henahan Award for Young Ophthalmologist, Canadian Harold Stein Innovator Award and American Academy of Ophthalmology's International Ophthalmologist Education Award among many other national and international ones.