Eminent Cardiologist Dr AV Shetty, who performed first open-heart surgery in Karnataka passes away at 85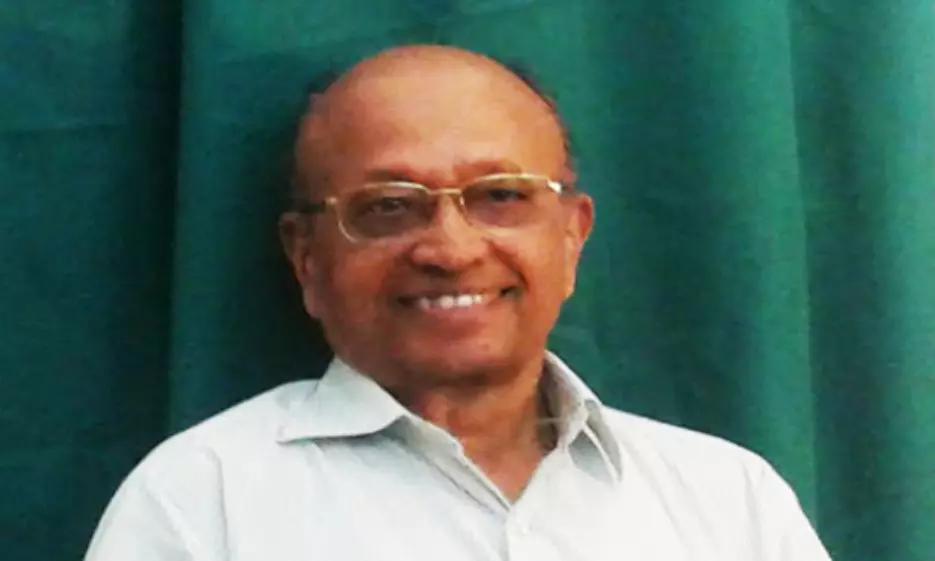 Mangaluru - In an unfortunate loss to the medical fraternity, an Eminent cardiologist Dr Anand Veeranna Shetty passed away recently after a brief illness. Hailing from Kundapur, Dr Shetty was acknowledged as the first cardiologist of Dakshina Kannada district.

Dr Shetty, 85, breathed his last at his residence on Saturday. He was on the team that performed the first open-heart surgery in Karnataka, which took place at the District government Wenlock Hospital
He was survived by wife, two daughters and a son.
Also Read:Former AIIMS dean, Dr VK Bahl joins Max Healthcare as Principal Director, Cardiac Sciences
The first open-heart surgery in Karnataka, which took place at the Government Wenlock Hospital, was performed under his watch. A recipient of the Prince of Wales gold medal from Mumbai University, he studied at the Royal College of physicians of Edinburgh in 1962. He completed his MRCP degree in 1963 and acquired FRCP in 1974.
Dr Shetty served as professor of cardiology at Kasturba Medical College here for 25 years and after retirement served as chief of cardiology at Father Muller Hospital, reports PTI.
He had also served as president of Mangaluru chapter of the Indian Medical Association (IMA) and the DK chapter of the Association of Physicians of India during 1992-1993.
Also Read:NRI Anesthesiologist to sue Air India over false death news of his wife on board
Medical Dialogues had earlier reported about the unfortunate demise of founder of the Diarrhoeal Diseases Control Programme, Dr Dhiman Barua, who was also the central figure in promoting Oral Rehydration Salt Solution (ORS) for diarrhea. Millions of lives are saved every year thanks to the development of a simple treatment by him, called oral rehydration salts (ORS) solution, once dubbed "potentially the most important medical advance" of the 20th century by the Lancet.
Also Read:Pioneer of ORS use Dr Dhiman Barua dies at 99 years of age
Source : with inputs