Pioneer of ORS use Dr Dhiman Barua dies at 99 years of age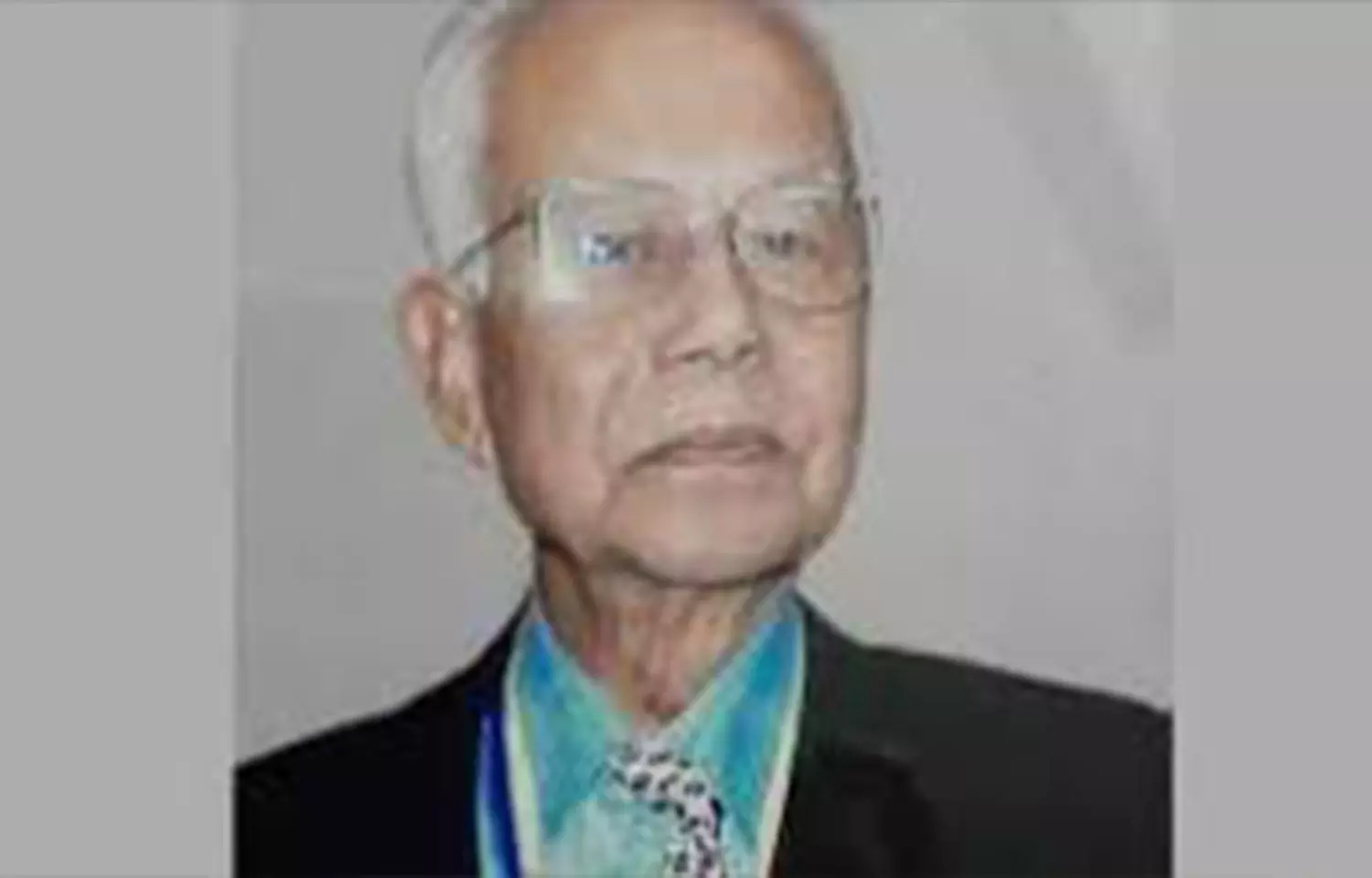 New Delhi: The founder of the Diarrhoeal Diseases Control Programme, Dr Dhiman Barua, who was also the central figure in promoting Oral Rehydration Salt Solution (ORS) for diarrhea, passed away at the age of 99 years. He was just two months away from reaching centenarian.

The demise of the doctor who has been a great inspiration in the medical field has brought grief into the medical community.
Millions of lives are saved every year thanks to the development of a simple treatment by him, called oral rehydration salts (ORS) solution, once dubbed "potentially the most important medical advance" of the 20th century by the Lancet.
The doctor had started his early medical education at Chittagong Med School in 1937-1941. Thereafter, he pursued his Bachelor of Medicine and Bachelor of Surgery from LMF. Lake Med College, University of Calcutta, 1947-1949. He became a Doctor of Medicine Pathology & Bacteriology from King George's Med College & the University of Lucknow in 1956. He also studied microbiology at Institut Pasteur, Paris in1958-1959, and at the University of Texas, Galveston in 1971.
Dr. Dhiman Barua started working for WHO in 1965 with the Cholera Control Team based in Manila in the Philippines. In 1966, he moved to WHO head office Geneva as a medical officer working on cholera and other diarrhoeal diseases. In 1978, he established the Diarrhoeal Diseases Control Programme.
Throughout his career at World Health Organization (WHO), he trained health workers in many countries in oral rehydration therapy and other aspects of diarrhoeal diseases, using facilities, notably the International Centre for Diarrhoeal Disease Research in Dhaka, Bangladesh.
About his early experience he used to say "as a professor at the Kolkata School of Tropical Medicine, I investigated cholera epidemics in the field. I saw people dying and, again, it reminded me of what I had seen when I was eleven. IV saline was not available, so the health workers collected water from dirty ponds to boil and to add salt to make IV saline! You cannot imagine a more primitive way of making something to be injected into the veins."

The African Cholera situation changed his outlook on WHO and he had realized that "In those days IV saline was made in glass bottles, as there were no plastic bottles, and a one-liter bottle was so heavy that to transport it by air was many times more expensive than the fluid itself. This made it impossible to provide. WHO was inundated with requests for IV fluid from African countries. One WHO consultant sent us a telegram from Guinea saying that he saw children swimming in the cholera stools of their parents. Such horrific conditions I could not have imagined. These circumstances obliged us to think about alternatives to IV fluid in oral rehydration."
He had to encounter problems in popularizing ORS as hospital doctors regarded oral rehydration therapy as second-class treatment. They tend to consider the number of deaths, not how many lives are saved. Pediatricians in developed countries feared that sodium concentration in the formula was too high for children, hence he suggested "We had to invite them to try it for themselves."
His son Dr. Basab Barua, a retired general physician who lives in Windsor told
Hindustan Times
that "After retirement, he embraced IT and with the help of many helping hands, taught himself to read more widely online and enjoyed keeping meticulous notes based on his inquisitive pursuit of knowledge for knowledge's sake. He developed a dementing illness in the last years of his life, but he steadfastly maintained a cheerful attitude to his devastating loss of autonomy,"
Source : with inputs