Eminent Plastic Surgeon Dr Ramesh Chandra succumbs to cardiac arrest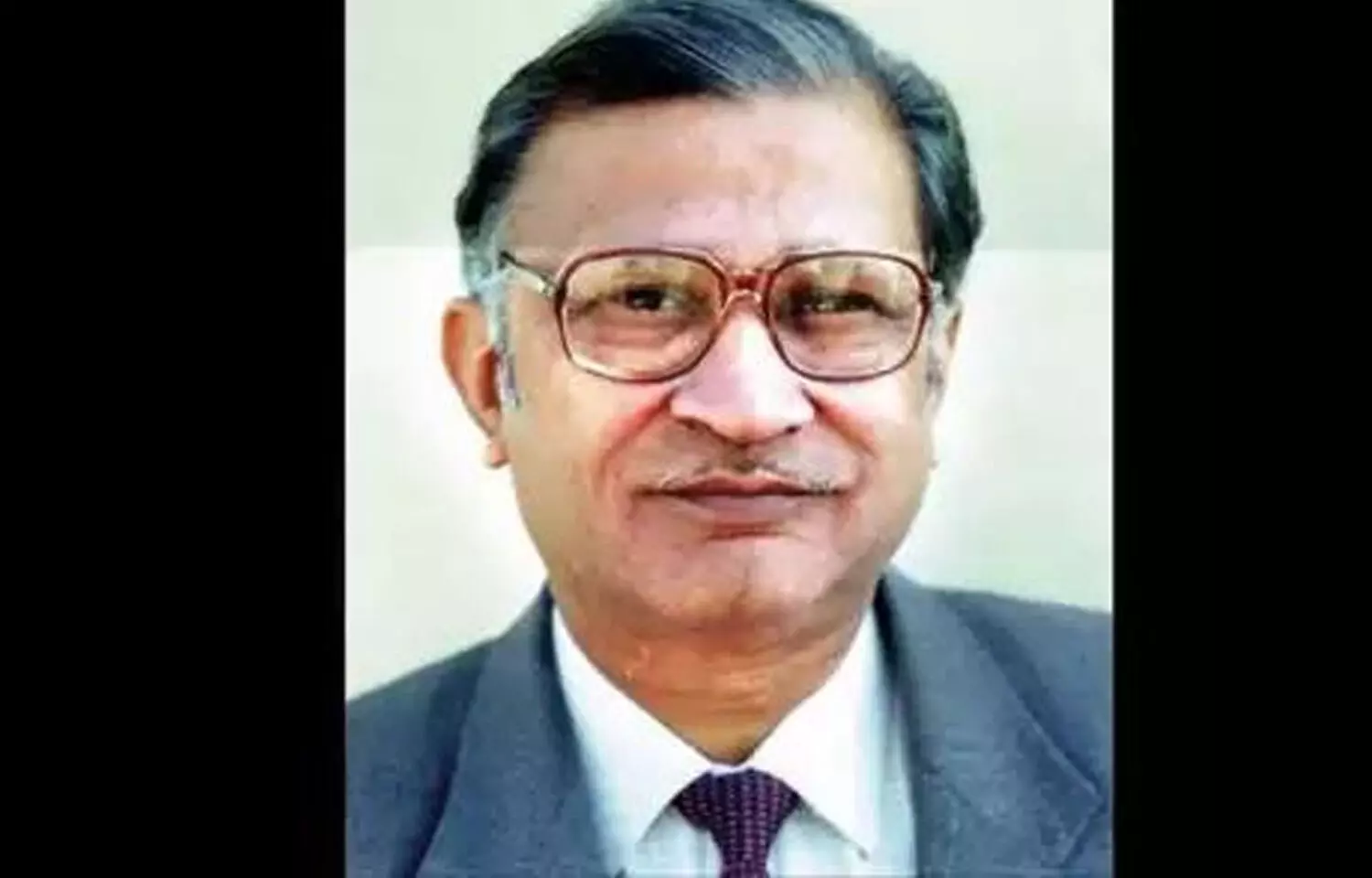 Lucknow: Eminent Plastic Surgeon Dr Ramesh Chandra passed away at the age of 81 after suffering a cardiac arrest on Thursday night.

Prof Chandra was also appointed as the principal of King George's Medical College (now KGMU) from 1998-2000 and served as the Head of the Plastic Surgery department for 18 years (1980-1998) which is the longest in the history of KGMU.
Prof Chandra was honored with Dr BC Roy Award, the highest honour in the medical field in 1997. He played a pivotal role in bringing up plastic surgery as a speciality in UP. He has been associated with research papers of great reputation.
The sudden death of the renowned doctor has brought grief into academia and the medical fraternity. People and medical professionals around the world have extended their condolences. Prof Chandra's son Dr Rajiv Agarwal, who is head of plastic surgery, SGPGIMS, informed that the cremation ceremony would take place at Bhaisakund on Saturday.
"He experienced uneasiness and palpitations on Thursday morning. Tests found he had a heart attack. We were taking him to the hospital, but he collapsed on the way. He was not serious till afternoon but condition deteriorated in evening," he stated.
Also Read:Doctors call for front of pack labels on packaged foods to reduce CVD deaths

His disciples and successors from KGMU have also expressed their grief over the demise of the doctor. Prof AK Singh, vice-chancellor of Atal Bihari Vajpayee Medical University, and Prof Chandra's successor at KGMU told
Times of India
, "He was calm, disciplined, and meticulous person. We learned every nuisance of the trade from him". He was also a student of Prof Chandra. Prof Brijesh Kumar, current head of plastic surgery in KGMU, said, "Brilliant academician like Prof Chandra are a rarity nowadays."
Dr Chandra is survived by his doctor wife and two doctor sons and their families.
Source : with inputs