Final Year MBBS student arrested for allegedly stealing Covid-19 test kits worth Rs 6 lakh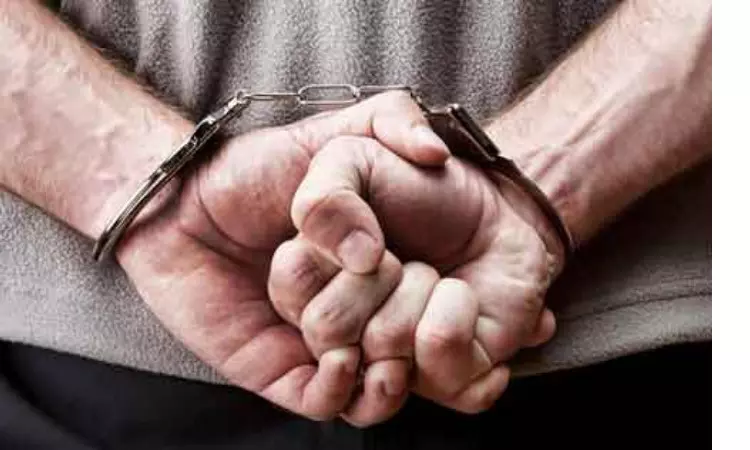 Ahemdabad: A final year MBBS student was recently arrested by the police for allegedly stealing 16 boxes of Corona antigen testing kits worth Rs 6.27 lakh from the Urban Healthcare Centre (UHC) in the Ghatlodia area in order to make money by selling the kits.

There were 25 kits in each of the boxes which were supposed to be used for free testing at the UHC.
Inspector Yuvrajsinh Vaghela of Ghatlodia police stated that the accused has been identified as a 21-year-old final year MBBS student of NHL Medical College in the Ellisbridge area and he is a resident of Adalaj in Gandhinagar.
The matter came to light after one of the medical officers lodged a complaint of the theft with Ghatlodia police on Sunday.
According to the FIR, the medical officer of the UHC and his staff were busy having lunch on March 24th. As per a recent media report by the
Times of India
, some of the staff members informed him that an unidentified person was putting boxes of Corona kits inside a bag. The medical officer confirmed that he did not give any such order and rushed to the place in the Urban Healthcare Centre to inspect the scene himself. He found the man going towards the parking carrying a bag filled with corona kits. He followed the man and chased him but he sat in a car parked outside and escaped.
The doctor found that 16 boxes of corona testing kits having a value of Rs 39,200 were stolen and each box had 25 kits that were meant for free testing at the urban health centre. Hence, the accused committed a theft worth Rs 6.27 lakhs.
The Medical officer then lodged an FIR at Ghatlodia police station. The police started investigating the case and nabbed the MBBS student who later confessed to being involved in the theft.
According to the daily, he further revealed that he planned the theft along with one of his friends who is an MBA. They wanted to sell the testing kits in order to get some money. After being traced by the cops, the medico expressed his remorse over the misconduct. Police have sent him for COVID testing before arresting him in the theft case.
Source : with inputs