Former PGIMER director Dr BK Sharma no more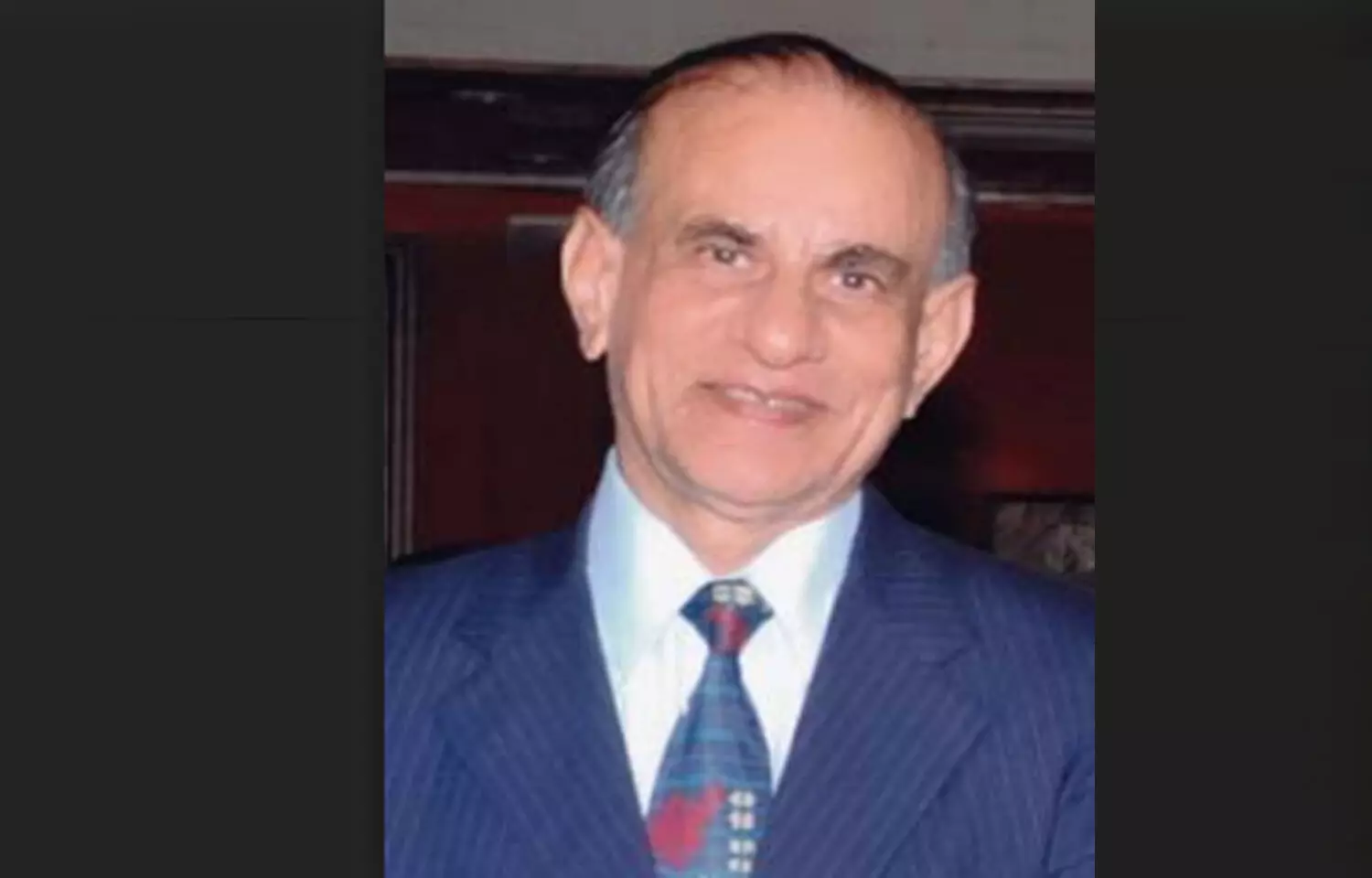 Chandigarh: Fondly called a doyen in medicine, Professor BK Sharma, the former Director of Post Graduate Institute of Medical Education and Research (PGIMER), Chandigarh has passed away at the age of 84 on February 19th.

The death of the doctor has brought grief into the medical fraternity. He was connected to PGI for almost 33 years and was deeply involved with the sectors of broad Internal Medicine, Nephrology, and Hypertension.

He is survived by his wife, professor Saroj Sharma, a microbiologist, and two children. His areas of interest were hypertension and Takayasu Arteritis. He was fondly called a doyen in medicine.
As per a recent media report by
Hindustan Times
, he was born in 1937 and rose from a humble background of Bhia village in Jammu to become PGI director. He did his Undergraduate and Postgraduate training from Amritsar Medical College. He had two years Fellowship in Nephrology and Hypertension at the University of Illinois and Northwest University, Chicago, USA. Professor Sharma had joined PGIMER in 1967 as a lecturer and had been connected with the institution for almost 33 years.
He had become the head of the department of internal medicine and subsequently the director of the institution. After his retirement from PGI in 1999, he joined C.M.C. Hospital, Sector 17, Chandigarh, and started practicing in the discipline of Internal Medicine and its specialties including Diseases of Kidney and hypertension with facilities of Hemodialysis in CMC, Diabetes Miletus with all its ramifications, Thyroid diseases, Hematological disorders including anemias and Nutritional disorders, Cardiac and Vascular diseases. Pulmonary diseases, Gastrointestinal and Hepatic disorders, Rheumatological and Metabolic diseases. In addition, he was also holding the post of Trustee of Chhuttani Charitable Trust, Sector 17, Chandigarh since 1-12-1999.
His death has created a void in the medical community which is yet to be fulfilled. The Member, BJP National Council, and the Former President, BJP Chandigarh has expressed his grief over the demise of the doctor and posted on his social media stating " Deeply saddened by the news of the passing of Dr. BK Sharma former Director, PGI. I have fond memories of visiting him in my college days and benefitting from his wisdom. My prayers for the departed soul. May God grant strength to the family to bear this loss."
Source : with inputs