IGGMC Nagpur Resident Doctors call off mass leave after assurance to get non-COVID duties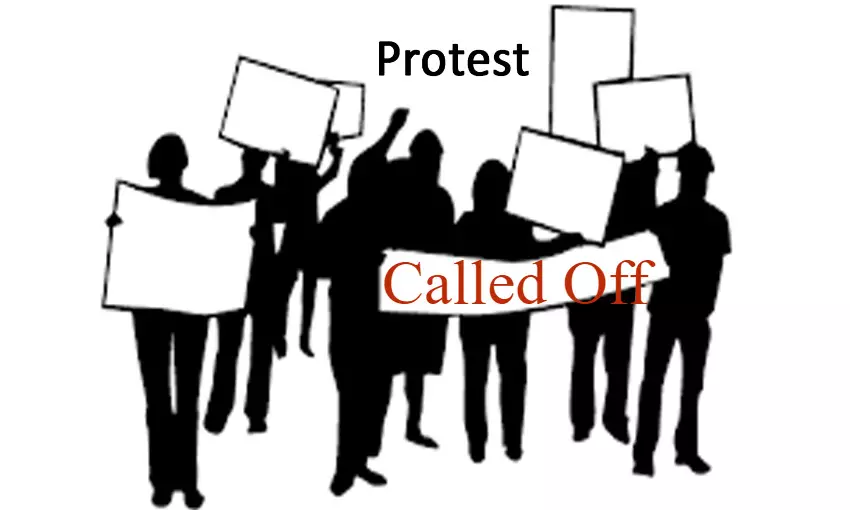 Nagpur: Calling off the mass leave protest, the resident doctors at Indira Gandhi Government Medical College (IGGMC) and Mayo Hospital have finally joined their duties on Friday night after getting a written assurance from the Dean to get non-COVID duties.

In a letter issued by the dean of the medical college Dr. Ajay Keoliya, the doctors have been given a 10-point assurance that included the decision to hand over the surgical complex building to non-COVID in-patient activity. After getting such assurance the resident doctors at Mayo Hospital finally called off their ongoing sit-in protest on the premises of the medical college.
Medical Dialogues had recently reported that calling attention to doctors pursuing post-graduation facing tremendous academic loss as they keep on handling the COVID cases, almost 230 resident doctors of Indira Gandhi Government Medical College and Hospital (IGGMCH) went on an indefinite leave en masse demanding discharge from COVID duties.
The doctors marked it as high time that authorities seek an alternative to handle COVID work and PG medicos should be relieved from COVID-19 duties so that they can focus on Post-Graduation (PG) courses. The residents were also demanding back their surgical complex so that they could gain the necessary knowledge in their respective fields.
Earlier speaking to Medical Dialogues, Dr. Asif Patel of IGGMC said, "We have been serving in COVID wards for more than a year. We kept on demanding our surgical complex back and urged authorities to allow non-COVID patients also so that we can get practical knowledge about different diseases but to no avail. We are going to be specialist doctors, if we don't get knowledge about our respective disciplines who will take responsibility? This is high time that government arranges medical professionals and appoints them is COVID services and releases us to concentrate on our PG medical courses. We, the doctors of the Medical Education sector must not be burnt out or used for cheap labor. We will continue our protest until our demands are heard."
Also Read: Demanding to be relieved from COVID duties, 230 GMC Nagpur Resident Doctors go on indefinite mass leave

As per the latest media report by the Times of India, Dean Dr. Keoliya in the recent letter gave a 10-point assurance to the residents. The letter also mentioned handing over the surgical complex building to the non-COVID in-patient activity. Following this, new COVID-19 patients won't get a bed in the surgical complex and will be admitted to other buildings. However, the COVID-19 patients admitted in the ICU of surgical complex building will stay there as it would not be possible to shift them.

The letter further explained in detail how non-COVID services would be resumed in the surgical complex building in the coming days. Operation theatres (OTs) will now be available for general surgery, ortho, and ophthalmology specializations, adds the daily.
However, the letter further clarified that in case of increase in the number of COVID-19 cases, the complex will again be used for Covid service.
While commenting on the matter, Dr. Rajat Agrawal, president of Maharashtra Association of Resident Doctors (MARD), at Mayo Hospital told TOI, "Mayo Hospital is ready for non-Covid patients now. We want to assure poor non-Covid patients will get good treatment in surgical complex building here. The stigma and fear of being a Covid Dedicated Hospital will be gone now."
Source : with inputs