Issue of Raj Doctor's suicide Raised by 3 MP'S in Lok Sabha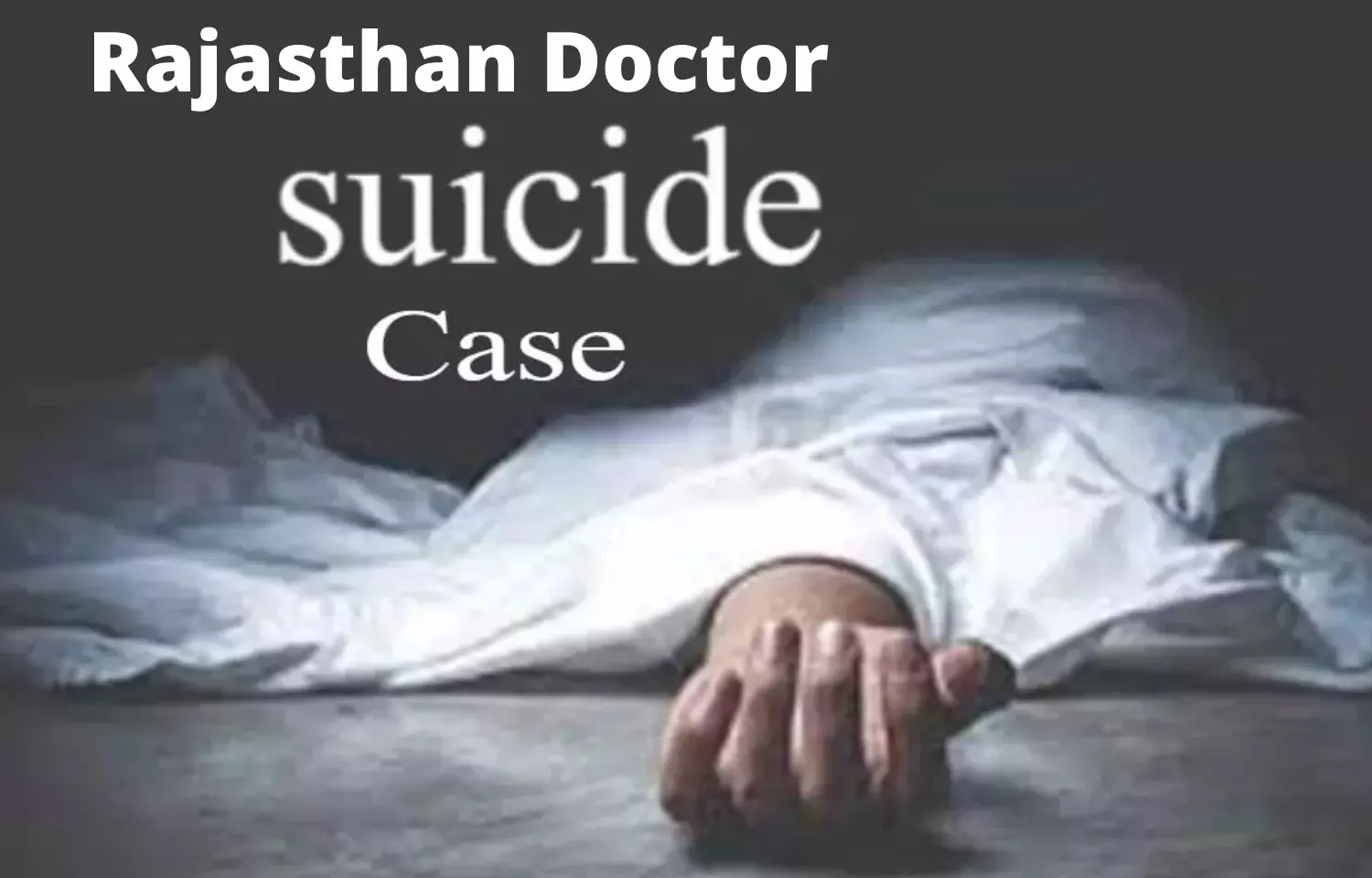 New Delhi: Expressing concern over the shocking and unfortunate incident of the suicide of a woman doctor in Rajasthan, the issue was raised by at least three MPs in Lok Sabha on Thursday, with the lawmakers demanding action that accountability be fixed.
Raising the issue in zero hour, DMK MP from Dharmapuri MP DNV Senthilkumar said the Rajasthan police should not have booked her. "According to an Indian Medical Association study, more than 75 percent of the doctors in India have faced some form of violence while on duty... One such case happened in Rajasthan where Dr. Archana Sharma has ended her life after she has been charged under IPC 302 for murder for the death of a pregnant woman," he said.

Also Read:Dr. Archana Sharma suicide case, SP Removed, SHO Suspended
The MP said as per guidelines of the Supreme Court, a doctor cannot be accused of medical negligence in any such incident without proper investigation by an expert committee. He said the Police should not have booked the doctor. "Hence, I urge upon the Government to frame strong guidelines based on Court's guidelines for averting future tragic incidents. I request that there should be guidelines for the media for reporting these kinds of incidents because more often the media conducts its own trial which most of the time defames the medical fraternity, is sending A wrong message to the public.
The Government should stand in support of the doctor,' he said. Dausa MP, BJP's Jaskaur Meena said it was a sad incident. She slammed the Rajasthan government over the incident and accused police of harassing the doctor. Gulbarga MP Umesh G Jadhav said the FIR should not have been booked. "As per the Supreme Court guidelines, without any expert Committee report, no charge should be made against a doctor. She is booked under Section 302. A wrong message has gone to my professional colleagues. A doctor should be given protection; the entire medical profession should be given protection.
Such an instance should not happen. "I would request, through you, that once again an instruction should go to all the States and all the Department," he said. Archana Sharma, who ran a private hospital with her husband in Rajasthan's Dausa, committed suicide after being allegedly harassed following the death of a pregnant woman in her hospital. The woman had died on Tuesday due to a hemorrhage shortly after giving birth. Later, her family held demonstrations outside the hospital and left only after the police filed a case of murder against Sharma and her husband.
Also Read:Booked for murder after patient death, distressed Gynecologist Commits Suicide in Rajasthan
Source : with inputs Medical Dialogues Bureau consists of a team of passionate medical/scientific writers, led by doctors and healthcare researchers.  Our team efforts to bring you updated and timely news about the important happenings of the medical and healthcare sector. Our editorial team can be reached at editorial@medicaldialogues.in.