Maha: Duty doctor, staff allegedly assaulted by two men in Inebriated state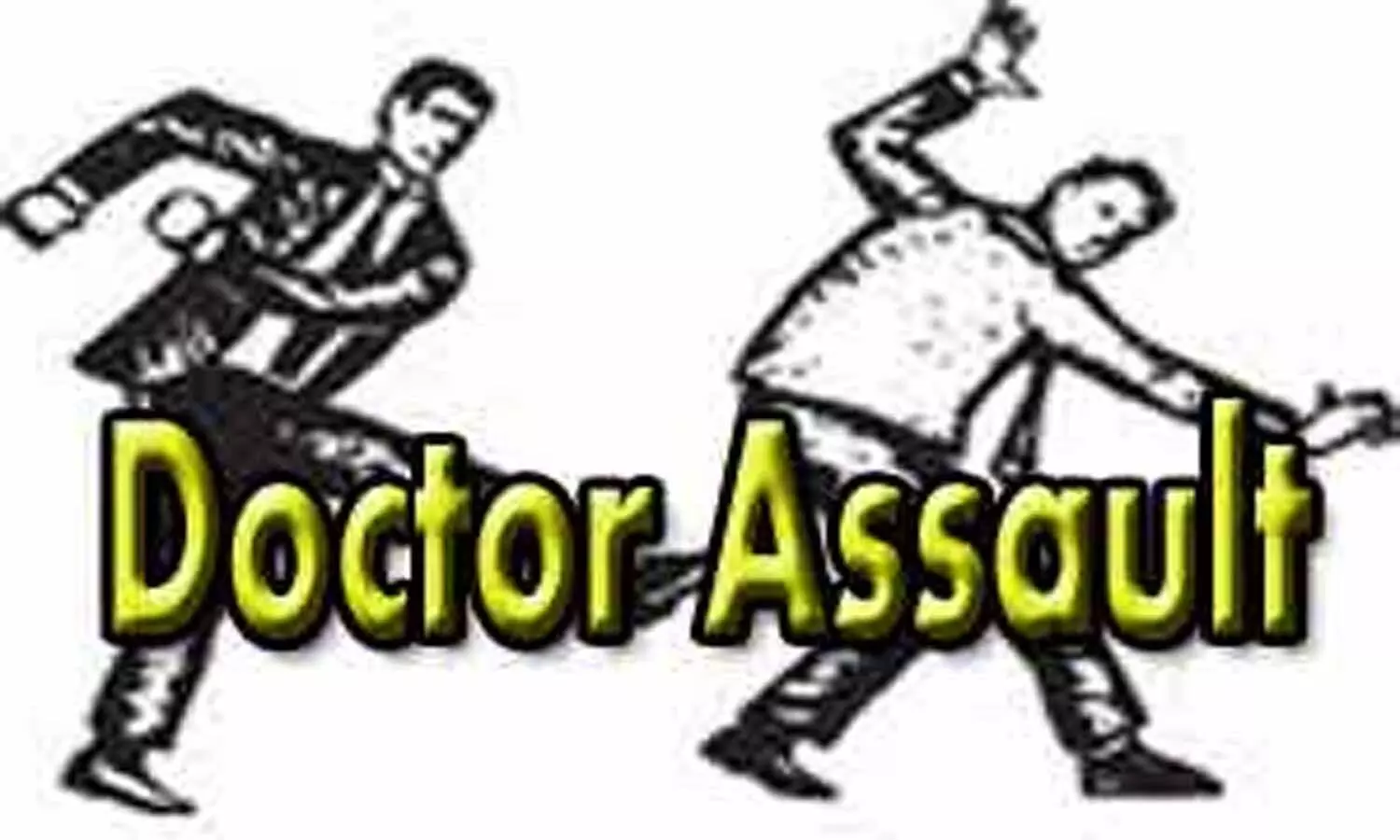 Pune: In a shocking incident, an on-duty doctor and staff at Chakan Rural Hospital were abused and assaulted by two drunk men, who visited the hospital after falling off the motorcycle and created a ruckus in the facility on Monday.
However, the hospital staff tended to the injuries of the duo even after the ruckus.
Police have registered a case against the duo based on the complaint filed by the doctor who was attacked.
As per recent media accounts, the two accused have been identified by the Police as Shrikant Ambore (24) and Kanhaiya Dhavale (24), both from Kharabwadi, who work in the engineering department of a private company. The duo has been booked under Indian Penal Code sections pertaining to an assault on public servants, causing hurt to public servants along with provisions of The Maharashtra Medicare Service Persons and Medicare Service Institutions (Prevention of Violence and Damage or Loss to Property) Act, 2010 and Maharashtra Prohibition Act. They are to remain in police custody till Thursday.

The Indian Express reports that the incident took place around 1 am on Monday when the duo arrived at the Chakan Rural Hospital in an injured state after falling off their bike. First, they started arguing with the security guard Dnyaneshwar Hiwarale and had hit him on his head with a metal bracelet and a wooden stick. Upon the arrival of the doctor at the spot, they had attacked him as well. During this ruckus, the hospital staff had informed the Police.
Bajrang Sabale, a Police Constable had reached the hospital first and tried to detail the two in vain. The duo had attacked him with a rock and a stick. Being hit on the ear, the Constable had fainted on the spot. The Police nabbed the two men later.
While commenting on the matter, the doctor told the Times of India, "On Monday, around 1 am, I was checking patients when we heard someone honking and accelerating a motorcycle. When our guard, Dnyaneshwar Hivrale told them to stop, they snatched Hivrale's stick and started hitting him. They pushed and abused me, too."
Describing the part when the duo attacked the Constable, the medical practitioner further added, "The suspect hit the constable on his ear, following which he fainted on the spot. The suspect was nabbed later."
Meanwhile, a Chakan police officer has informed the TOI, "We registered an offense against them under the Maharashtra Prohibition Act, besides offenses under the Indian Penal Code and relevant sections of the Maharashtra Medicare Service, Persons, and Medicare Institutions (Prevention of violence and damage or loss of property) Act."
Source : with inputs