Man attacks medical officer with axe for not allowing to jump vaccination queue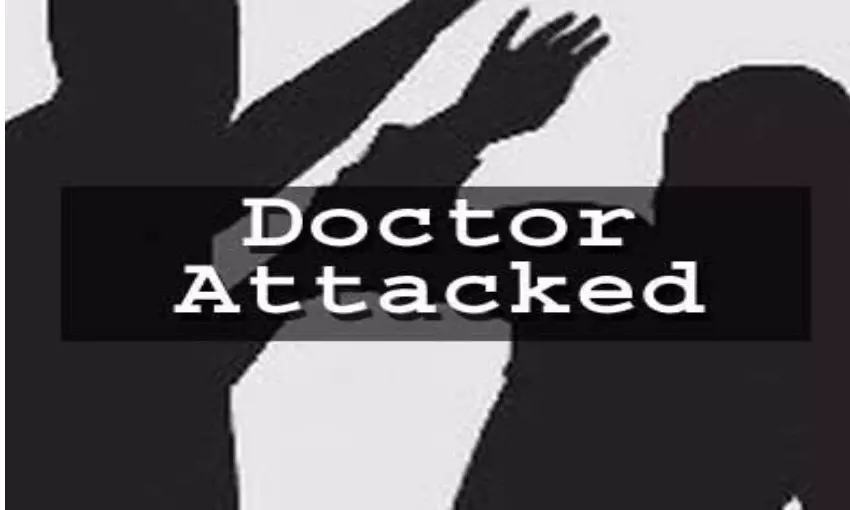 Yavatmal: A medical officer was allegedly attacked with an axe by a man infuriated over not being allowed to jump the Covid-19 vaccination queue to get the jab on priority.

The accused has been identified as a 32 year old Manohar Rathod, who was arrested by the police on Monday following the incident.
The incident took place in Vasant Nagar region under Digras police station limits, however, the doctor managed to escape unhurt, an official told PTI.
Giving details about the attack, the official said, "The accused, ManoharRathod, came to the centre and demanded he be vaccinated ahead of the queue, and got enraged when medical officer in charge Dr Santosh Jadhav told him to get registered first. He attacked Jadhav with an axe, but the latter stepped back and avoided getting hurt."
The doctor filed a complaint with the police station and the accused was arrested on the basis of the complaint by the police.
Also Read: Patients' Kin Assaulting Doctors, Hospital Staff Has Become Regular Feature: HC Tells MP Govt To Amend Law
With Covid-19 vaccinations beginning in India earlier this year to protect against the rising cases, many reports of doctors being assaulted during the vaccination drives have surfaced. Medical Dialogue team had earlier reported that a team of doctors and healthcare workers, from Durvesh Primary Health Centre who were visiting the Palghar district to spread awareness about the Covid-19 vaccination process were brutally assaulted by the villagers.
The villagers had reportedly stopped the doctors from entering the village, thrashed them and also vandalized their vehicles.
Also Read: Maha: COVID Duty Doctors Attacked By Villagers In Palghar, 2 Held
Source : with agency inputs