MBBS doctors doing bond service at Nagpur PHCs unpaid since 5 months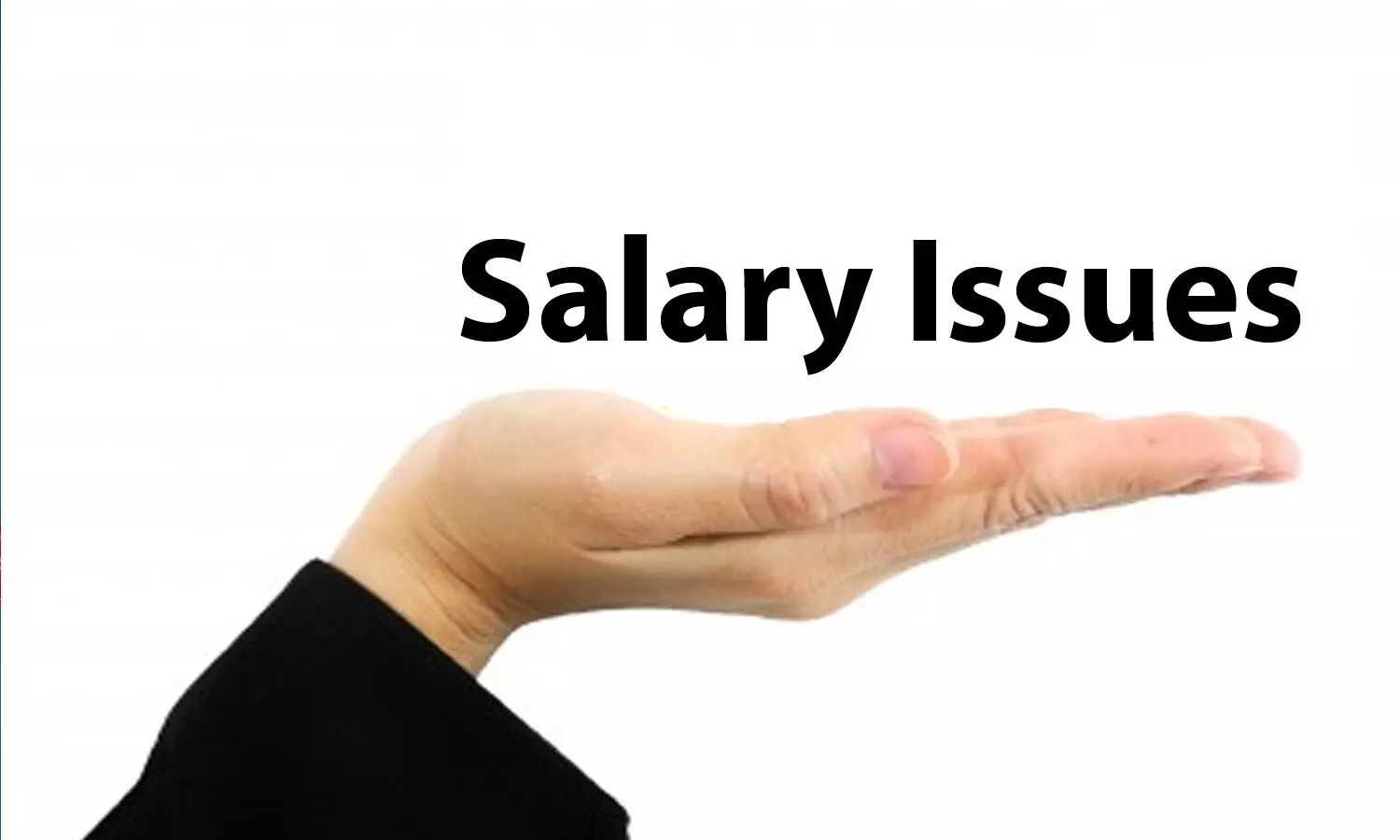 Nagpur: Since last five months, Nagpur doctors who had joined the bond service are waiting for their salaries. According to a recent report by TOI, although the medical officers in the neighbouring districts are regularly getting paid, MBBS doctors who are employed at around 49 rural public health centres (PHC) in Nagpur for mandatory bond service are yet to receive their salaries March.
As per the latest media report by the Times of India, the doctors have regularly approached the district health officer with their grievances regarding the pending salaries. However, "Every time, we are assured that the funds have been released and we salaries will be credited in next 2-3 days. This has been going on for 5 months now," a doctor told the daily.

"I am from the 2015 MBBS batch. Along with others, I was asked to join the rural service in March this year as there was severe shortage of medical officers. Our PG-NEET examination was postponed twice and we were deprived of the PG opportunities. Yet, we joined the service and started work. It's September now and none of us have received salary till date," said another doctor while commenting on the matter.
Referring to the financial situation of the doctors, another doctor told the daily, "I am 25 years old and working since last six months. I have to continue to depend on money from my parents. Isn't it embarrassing? Why do they want to call us Covid warriors."
Meanwhile, while the daily approached the District Health Officer Dr Deepak Selokar, he also said, "The grant has been released and the salaries will be credited in next 2-3 days."
DDHS Nagpur Dr Sanjay Jaiswal also assured that the issue would be resolved within a couple of days.
On the other hand, Director of State Health Services Dr Archana Patil clarified that the issue is Nagpur district specific and she mentioned, "We have already released the grants in all eight divisions and no others have any complaint."
Deputy Director of Health services in Akola, Dr Rajkumar Chavan also mentioned that no doctor in Akola. "Sometimes it takes one or two months to process the salary and then it becomes regular," he added.
Also Read: Bond Service Allotment: 1,079 MBBS graduates apply with DMER Maharashtra
Source : with inputs