MBBS house surgeon allegedly hangs self in KAP Viswanatham GMC hostel room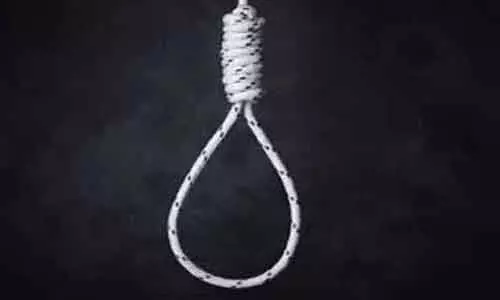 Trichy: An MBBS house surgeon allegedly committed suicide by hanging himself inside his hostel room of KAP Viswanatham Government Medical College Hospital (KAPVGMC) in the early hours of Friday.

According to recent media accounts, a case of suspicious death has been filed after police inquiry.
Identified as a 23-year-old Compulsory Rotatory Residential Intern (CRRI) at the medical college, the medico was found hanging inside his room.
The medico hailed from Dindigul district and was pursuing his final year medicine with the KAP Viswanathan Government Medical College in Tiruchy. He had enrolled as an MBBS student in the college in 2015. He was serving as house surgeon at the Mahatma Gandhi Memorial Government Hospital.
As per an official at the hospital administration, he would have completed his CRRI a few months ago along with his batchmates, but due to a couple of arrear papers, it was to end by October.
On Friday, he was found hanging from a nylon rope tied to the ceiling fan of the hostel room where he was staying. He was said to be alone in his hostel room when he took the extreme step as his roommate had gone for duty. When his friends came to check on him, the medico's door was locked from inside. They then broke into the room through the window to find him dead.
Also Read: Tamil Nadu NEET Aspirant Attempts Self-Immolation Fearing Result
On seeing that, his friends along with GH cops busted open the hostel room door and recovered his body, reports The New Indian Express.
The body was taken to Mahatma Gandhi memorial government hospital (MGMGH) in the morning and handed over to his family members after post-mortem. With the body of the medico sent for post mortem, GH police started investigation to find the reason behind the medicos decision to die by suicide.
Sources in the college administration told TOI they were confused as to why the medico resorted to the extreme step as he was fairly good at studies and extracurricular activities too.
Source : with inputs