Orthopedic doctor's death not related to Covid-19 Vaccination: Karnataka Govt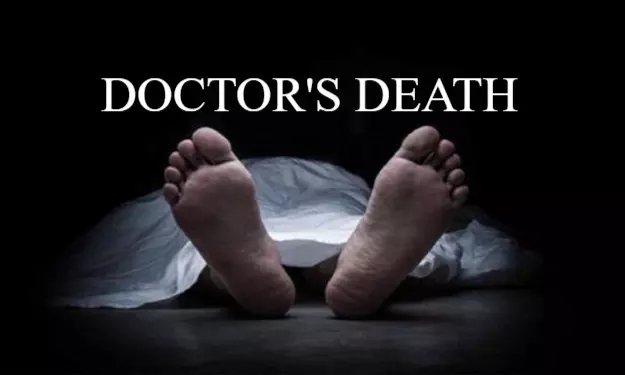 Shimoga: Clarifying on the death of a 58-year-old doctor, who died two days after being administered the Covid-19 vaccine, the Karnataka Government has recently explained that the medical practitioner died due to cardiac issues and there has been no link between his death and the jab.
The deceased doctor is identified as Dr. Jayaprakash TA, who was employed at the department of orthopedics at Subbaiah Medical College Hospital as a senior resident doctor. The doctor had taken the Covishield vaccine along with his other colleagues on Monday.

As per the latest report by the Times of India, the Union health ministry's report on Adverse Effects Following Immunisation on Wednesday mentioned that the reason for the death of the late doctor had been cardiac problems.

Jayaprakash's cardiologist, Dr. Nagendra, has agreed that Jayaprakash had been suffering from cardiac problems since 2013. He further mentioned that the reason for the death of the late doctor had been cardiac problems and not the recent COVID-19 vaccination.
District health officer Dr. Rajesh Suragihalli informed the daily that the doctor had been hospitalized after developing chest pain on Wednesday morning. Dr. Suragihalli added that "He died due to cardiac problems."
While commenting on the tragic incident, Pankaj Kumar Pandey, the commissioner of, health and family welfare department, mentioned that late doctor Jayaprakash had been doing fine after vaccination. He conducted his classes as well.
He further mentioned, "It is learned that he was highly diabetic and had undergone bypass surgery earlier. The reports say that he died due to cardiac arrest. AEFI is looking into the case."
Claiming that Jayaprakash's death has no connection with his recent vaccination, Dr. SM Katti, principal of Subbaiah Medical College, told the daily, "On January 18, I also took the vaccine along with him, and all of us are fine."
The DHO informed, "After taking vaccination, Jayaprakash shared pictures on social media and requested the frontline warriors to take the vaccine."
Source : with inputs