Pending salaries: Hindu Rao Hospital Resident doctors begin indefinite strike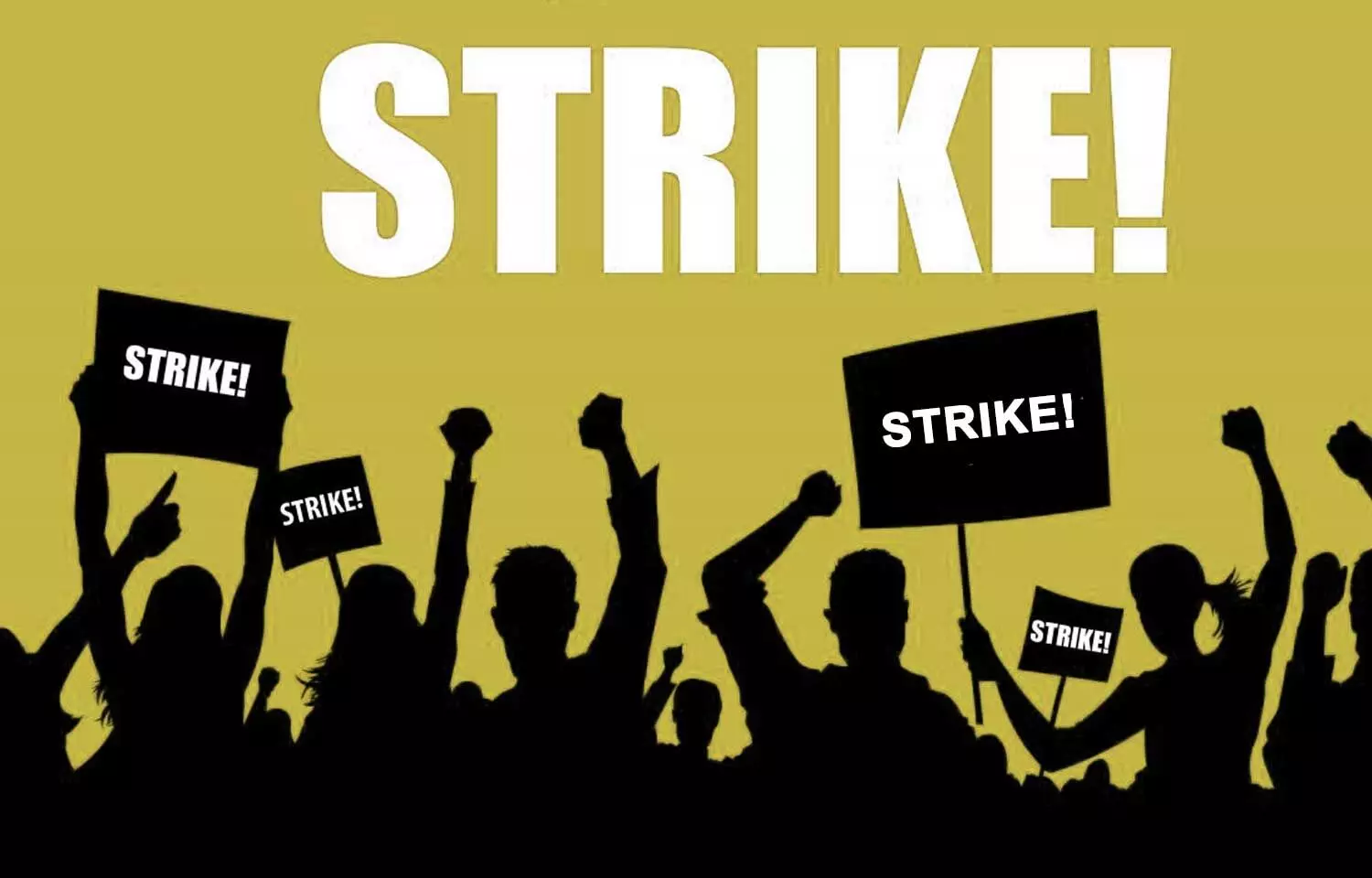 New Delhi: Resident doctors of Hindu Rao Hospital in New Delhi, one of the largest civic hospitals have begun their indefinite hunger strike starting today, 22nd November over the non-payment of their salaries and pending Dearness Allowance (DA's).
The Medical Dialogues team had earlier reported about the decision taken by the resident doctors to go on an indefinite strike boycotting non-essential services due to the non-payment of salaries during the last three months.
Also Read:Delhi: Resident doctors to go on indefinite strike from November 22

According to a media report in the Times Now, the OPD services have been shut in the hospital. Adding that this is not the first time that their salaries have not been paid, the doctors have said that they had also written to the President in 2019. They had threatened the hospital of committing mass suicide, reports the daily.

A video news report by Mirror Now shows the resident doctors staging their protest within the premises of the hospital. A doctor said that no talks have taken place with the administration yet, and they would continue the protests until their demands are met. Another doctor added that it was a routine that their salaries remained unpaid for 10 or 15 days, which was okay earlier. However, since some time, their salaries have been pending for several months. The doctor added that when they issued the notice for the strike, they received one salary without any DA. DA has been pending since 5 months, adding that the promise from the end of the administration has not been kept.
The doctors have also written to the president about their issue, reports the Times Now.
Earlier, the doctors were on a pen down strike, not working from 9 am to 12 noon, and were holding a peaceful protest. However, they had planned to continue the strike indefinitely from 22nd November, if their salaries remain unpaid.
In a letter written by the 300-member Resident Doctors' Association (RDA) to Dr Anu Kapur, medical superintendent of Hindu Rao Hospital on Thursday, they had stated that no senior resident or junior resident would perform any duty related to non-essential services, but casualty services would continue.
In October last year as well, due to the non-payment of salaries, the hospital staff and doctors had threatened to withdraw from Covid duty and go on leave en masse. The strike last year was called off after a written agreement was established between the Commissioner, the RDA and MCDA where they were ensured the timely payment of their salaries in the future, which was pointed out in a letter written by the Municipal Corporation Doctor's Association (MCDA) to the commissioner of the North Delhi Municipal Corporation on Wednesday.
Also Read:Hindu Rao doctors threaten indefinite strike over pending salaries