Rs 100 crore Defamation notice sent to Doon Medical College doctors for stating Sadhvi Padmavati being pregnant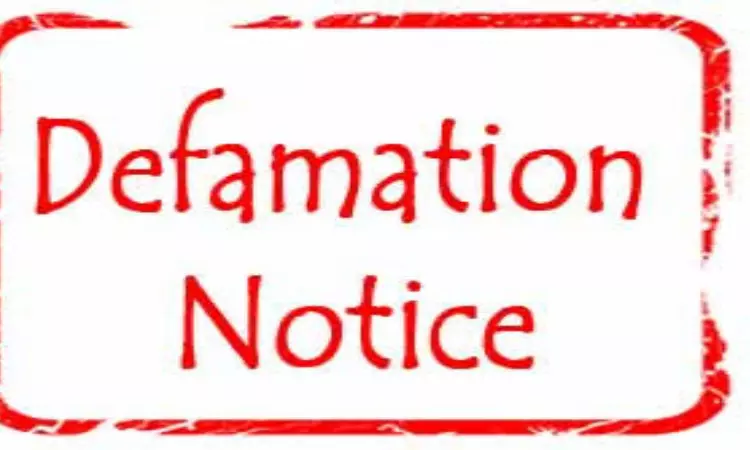 Dehradun: Doctors at Doon Medical College, Dehradun, found themselves caught in major controversy, after Sadhvi Padmavati, who has sitting on fast unto death with demand to save Ganga Matrisdn ashram in Haridwar, sent a massive Rs 100 crore defamation notice for allegedly stating that she was 2 months pregnant.
Sadhvi Padmavati, who has been sitting on indefinite hunger strike on December 15, 2019, further accused the administration adding that the police kidnapped her and forcibly took her to the hospital on Thursday night for a checkup. At the hospital she alleged that, two doctor stated that she was ill and was having vomiting as she was two months pregnant
Stating that such accusations are attempt to assassinate her character that despite being a Sadhvi she is not leading a celibate life, she through her lawyer sent a massive Rs 100 crore defamation notice to the two doctors. The notice has given the doctors 2 weeks to respond to the notice.
Read Also: Rs 10 Crore Defamation Case: After SC Exoneration, DM Neurologist plans to sue Medical Council
She further alleged the government of plotting to kill her. 'This government will get me raped and killed. I do not feel sorry for dying, but I am a sadhvi and brahmacharini. I have sent a notice of defamation of 100 crore to the accused doctor through my lawyer, because they have accused me of being pregnant despite being a brahmacharini and a sadhvi," Navbharat times quotes her as stating
The doctors and the hospital administration clearly denied that any such accusations were made. "Her mensuration cycle was irregular. So, a pregnancy test had to be done to rule out its possibility. But no one said anything even close to what she is claiming. The entire incident has been video-taped," Dehradun CMO Meenakshi Joshi told TOI.
"I did not say anything related to her pregnancy and she was treated like any other patient," said the doctor in his defence
Read Also: Apollo Oncologist send Rs 10 crore Defamation notice to patient's kin for derogatory Facebook comments
Source : With inputs