Senior Cardiologist accused of illegal sex determination test arrested after PNDT raid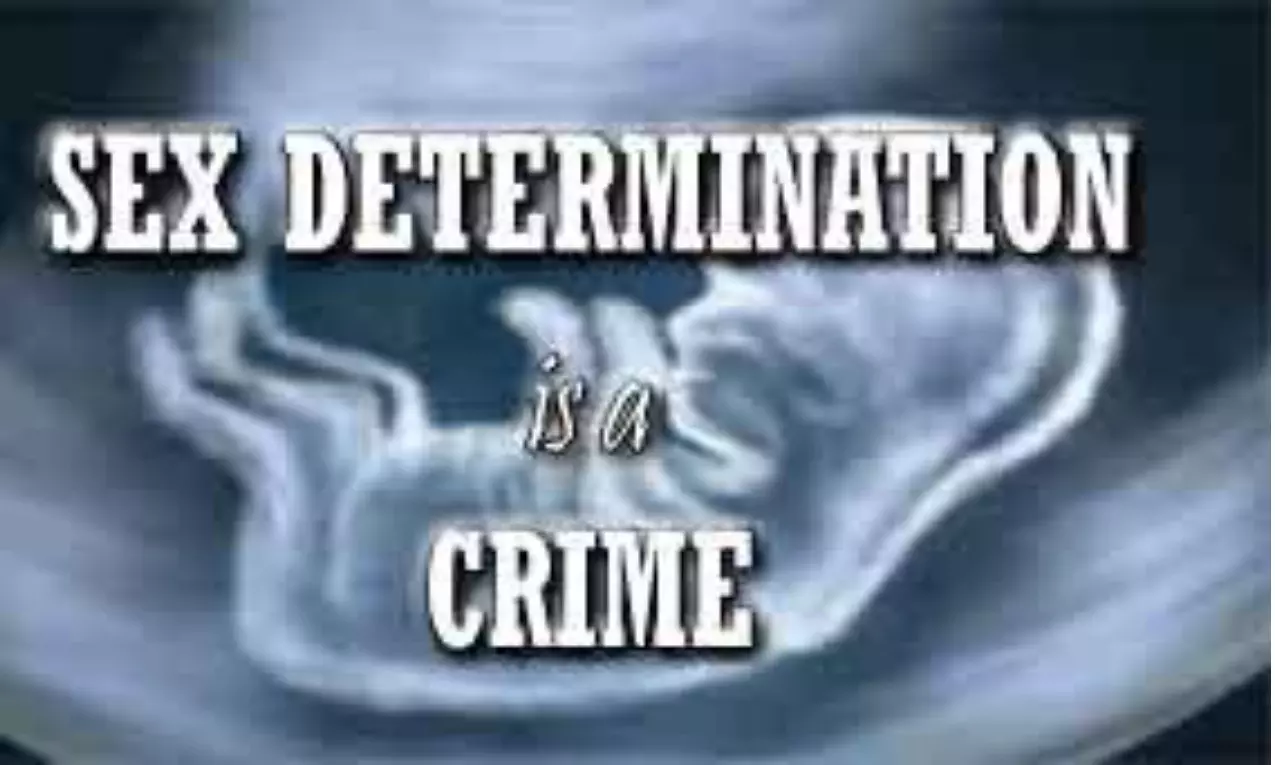 Roorkee: A senior cardiologist, accused of fetal sex determination test was recently arrested by a team of Haryana health officials following a raid at his private clinic in Roorkee.
As per various media reports, this is not the first time that the 65-year-old cardiologist has been accused of illegally determining the sex of a fetus. The doctor was earlier caught red-handed while conducting a sex determination test back in 2017. However, the Police could not arrest him due to some technical issues back then.
A 12 member team comprising of health officials and police officers, headed by the nodal officer Dr. Anita pre-planned an operation and laid the trap to nab the doctor. The team reached the doctor's clinic at Housing-Development, Roorkee on Sunday afternoon.

The nodal officer of the team has informed Amar Ujala that there was a complaint lodged for a long time regarding the ongoing illegal sex determination test at the clinic of the doctor. Based on the complaint, a team was constituted and a decoy woman was prepared for an ultrasound as bait.

The brokers, working as an aide to the doctor, were contacted for this purpose and one of the touts Yashpal, resident of Jhajjar, Haryana provided information about getting the sex determination done at the doctor's clinic in Roorkee.
Yashpal contacted the other broker Sanjiv Walia of Mangalore after this and a deal was cracked to conduct a sex determination test for thirty-five thousand rupees. As per the plan, two members from the health department team were introduced as relatives of the woman and visited the doctor's clinic in Roorkee in a car. Other officers of the Health Department and Police reached Roorkee by train.
Thereafter, the team caught the doctor red-handed during the investigation process, adds Amar Ujala. Both the aides to the doctor have also been arrested. Following the search conducted by the team, Rs 10,000 and 11,000 were recovered from Yashpal and Rs 14000 from Sanjiv Walia. The nodal officer has further informed the daily that the ultrasound machine was also seized.
While commenting on the matter, Dr. Rajesh Kumar, a deputy civil surgeon of the Bhiwani civil hospital and also a member of the team conducting the raid, told the Times of India, "We are taking the doctor, Yashpal, and Sanjiv to Bhiwani police station where a case is registered against all three under relevant sections of Pre-Conception and Pre-Natal Diagnostic Techniques (PCPNDT) Act and the appropriate sections of the Indian Penal Code."
Also Read: Rajasthan Doctor, tout arrested in connection with illegal sex determination racket
Source : with inputs