UP doctor allegedly forces wife to abort foetus after illegal sex determination, complaint filed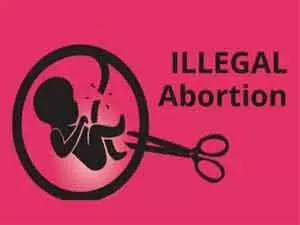 Meerut: A city-based doctor has been accused by his wife of taking her for an illegal sex determination test and allegedly forcing her to undergo an abortion after the test revealed that the baby in her womb is a girl child.

As per a recent media report, the woman further accused the medical practitioner of cheating and domestic violence. Hailing from Noida, the woman has been married to the doctor since 2019 and has recently lodged a complaint against him with the city police.
The woman alleged that her husband took her for an illegal sex determination test and when the reports revealed that she is going to have a girl child, the doctor allegedly forced her to undergo an abortion.
Also Read: Gurugram Doctor among 5 arrested in connection with illegal sex determination racket

Times Now News
reports that the wife of the doctor levied charges of domestic violence against the doctor as well. The woman claimed that the doctor concealed various information from her before marriage including the fact that he was already married. The woman claimed that the doctor has been lying to her and she was also beaten by the doctor on several occasions. The victim has lodged an official complaint against her husband and in-laws in the police station. Both the parties have already been summoned to the police station for questioning.
Violating the Pre-conception and Pre-natal Diagnostic Techniques (PNDT) Act and the Medical Termination of Pregnancy Act, 1971, is a grave crime. Medical Dialogues team had earlier reported that a district court sentenced a 55-year-old doctor to three years in jail for conducting illegal sex-determination tests and sex-selective abortions. It was alleged that despite sex determination tests being banned in the country to prevent female foeticide, the medical practitioner had been disclosing the sex of the foetus and performing sex-selective abortions in his private nursing home.
Source : with inputs