UP: Doctor shot by unidentified assailants, suffers bullet injury in jaw, critical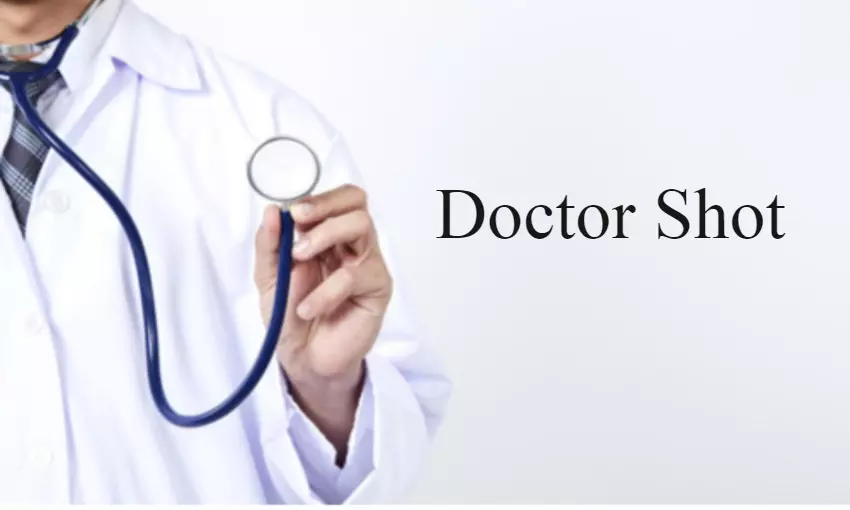 Lucknow: In a shocking incident, a Lucknow-based doctor was shot by unknown assailants on Tuesday at midnight inside his SUV near Matiyari locality, only a few hundred meters away from his home. The doctor, being critically injured was first taken to the Ram Manohar Lohia Hospital, from where he was referred to the KGMU Trauma Centre and is currently under treatment for bullet injury in his jaw.

After obtaining the CCTV footage, Police are trying to trace the assailants, who were riding in another SUV and opened fire on the doctor after breaking the windshield of the doctor's car. The CCTV footage confirmed the assailants fleeing towards Barabanki. The reason behind this attack is yet to be known.
The injured doctor ran a private hospital and a trauma centre at Sarvodaya Nagar.
Also, Read Pune: Doctor injured during the attack, clinic vandalised

As per the latest media report by the Hindustan Times, the incident took place when the doctor was returning home in his SUV. The attackers were riding in another SUV and stopped his car nearly 200 meters before the doctor's house and opened fire on him after breaking the windshield of the doctor's car.

While commenting on the incident, Lucknow deputy commissioner of police (DCP), east, Sanjiv Suman informed the daily that the assailants were following the doctor's car from Sarvodaya Nagar, where the hospital is located.
Giving information about the condition of the doctor, the DCP said, "He suffered a bullet injury in his jaw and the bullet is stuck somewhere between his jawline and back of the head. He has been admitted to the trauma centre of KGMU in critical condition. Doctors have kept him under observation for 24 hours before operating him to remove the bullet."
"The police have found CCTV footages of the incident in which the assailants are seen fleeing from the spot in a white SUV towards Barabanki" added the DCP. He further informed the daily that although only one bullet has been recovered from the crime scene, the locals claimed to have heard sounds of two shots.
The DCP further informed the daily that from the CCTV footage the police is trying to recreate the crime sequence to nab the assailants at the soonest.
Speaking to the Times of India, ADCP, east, Qasim Abidi said, "The police are working on two angles: personal rivalry and loot attempt."
"It is too early to conclude the reason. Dr. *** was returning home in his SUV when he was attacked. The police have got CCTV footage from the spot of the incident and are scanning it to identify the attackers," he added.
However, DCP Suman has informed Hindustan Times that the modus operandi of the assailants suggested that the crime was conducted in a fit of rage as hired shooters would have opted for the bike for this purpose instead of risking riding an SUV.
Also Read: VIMS Hospital Duty Doctor assaulted by kin after COVID patient's death, IMA demands Govt Intervention
Source : with inputs