UP plastic surgeon performs over 37000 free cleft palate surgeries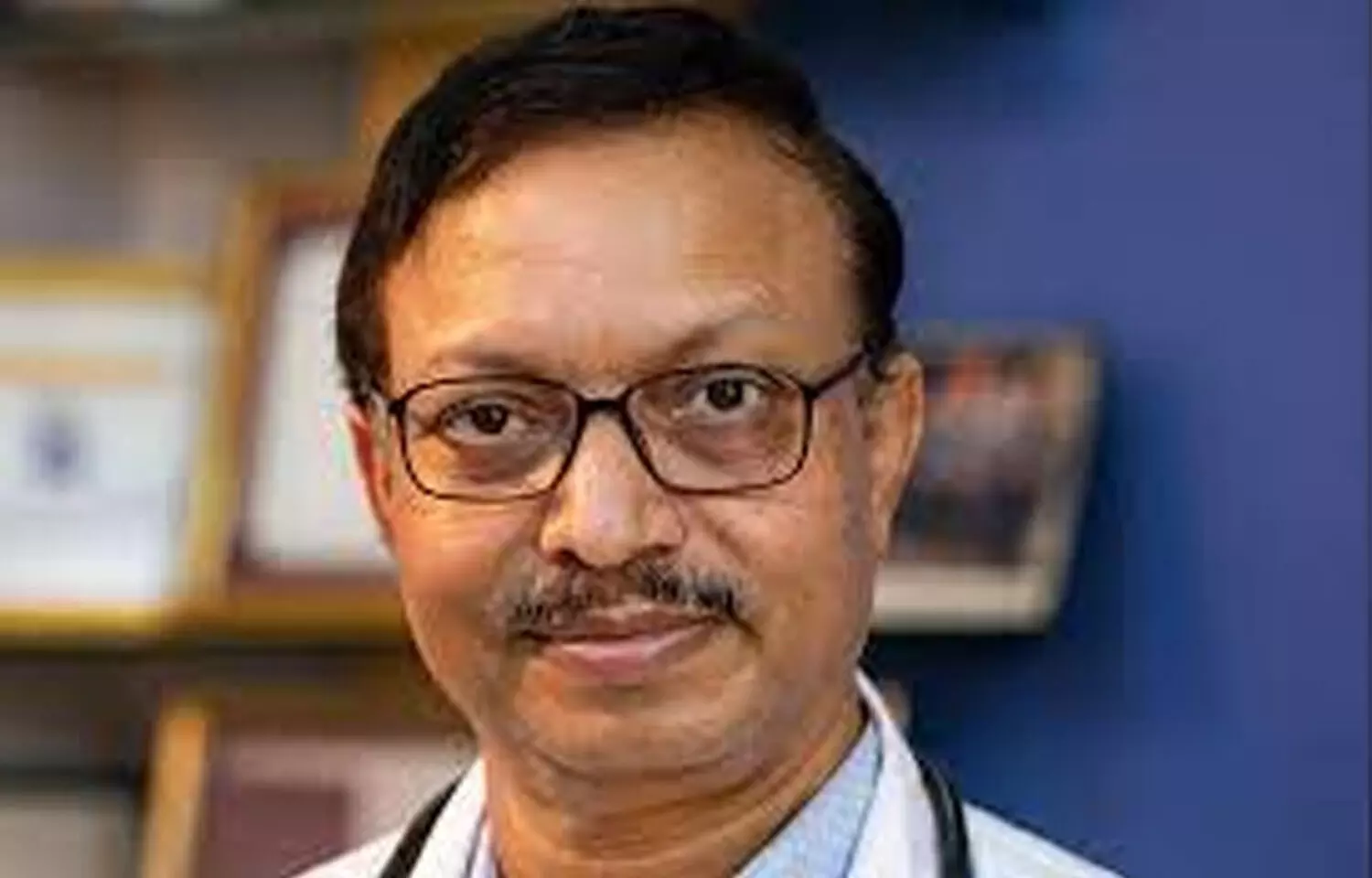 Varanasi: Plastic Surgeon Dr Subodh Kumar Singh has earned global fame by conducting free cleft-palate surgeries of more than 37,000 children and adults as a part of his "Smile Train Project", a global initiative focused on cleft surgery to perform free surgeries.
Dr Singh, a well-known plastic surgeon and cleft surgeon established G S Memorial Plastic Surgery Hospital in 2001 in memory of his father to provide state-of-the-art reconstructive plastic surgery to needy patients at a very affordable cost. His philanthropic work and passion for cleft surgeries served an enormous number of patients from all parts of India and especially eastern states.
Dr Subodh Kumar Singh received his medical education and training ( MBBS, MS in general surgery, MCh in Plastic Surgery) at the premier Institute of Medical Sciences, Banaras Hindu University, Varanasi India. He is also a Diplomate of the National Board (DNB) in Plastic Surgery. He has been further trained extensively in aesthetic surgery, head and neck reconstruction, burns and hand and microsurgery at various institutions in India, UK, and USA. He is currently President of the Indian Society of Cleft Lip Palate and Craniofacial Anomalie. Moreover, The Week' named him one of the 30 pearls of India.
Coming from a humble background, along with maintaining his education Dr Singh sold goggles and washed soaps to support his family in Varanasi after his father Gyan Singh, a railway clerk, in February 1979. His family faced serious financial problems after the sudden death of his father; however, Dr Singh paved his way to becoming one of the most successful surgeons of the generation. From 2002, Dr Singh began a free treatment week to mark his father's death anniversary. He started performing corrective cleft surgeries from 2003-04, became a part of The Smile Train project (globally the largest cleft surgery-focused organization) which unleashed hope for all those children who needed cleft surgery.
Dr Singh told
The New Indian Express
, " We set a target of 2,500 cleft surgeries by December 2005. The Smile Train India team, while considering our target too ambitious, asked us to go for just 500 free surgeries by 2005-end. We crossed that figure by 2004-end and went beyond 2,500 by the following year-end," says Dr Subodh. "Since 2008-09, we annually perform 4,000-plus free cleft surgeries under this initiative."
He further added, " In every cleft child who has come to me, I have visualized that little Subodh, who lost his father when he was only 13. My father Gyan Singh and mother Giriraj Kumari (she died last year) taught me to serve the poor and live ethically. I feel God made me a plastic surgeon and not a businessman to serve a divine cause." Cleft palate is a common birth condition. It can occur alone or as part of a genetic condition/syndrome. Symptoms arise from the opening in the mouth, causing difficulty in speaking and eating.
He has received various academic awards- Best Intern Award, Best paper awards, and most coveted Peet prize of Association of plastic surgeons of India. He also received the Smile Train Hero Award in 2007 in Baltimore USA for performing the highest number of cleft surgeries in the world. The efforts of Dr. Singh and Dr. Smile Train resulted in the creation of an Academy Award-winning documentary about Dr. Singh and one of his patients, Pinki Sonkar. The film called Smile Pinki by
Megan Mylan
has received Oscar award in its section. The documentary has been shown all over the world and has been one of the most viewed medical documentaries. Apart from performing cleft surgeries, Dr. Singh has also performed around 6000 free surgeries to burn victims.
Source : with inputs