Viral: Mumbai Doctor says we are helpless, urges people not to take COVID lightly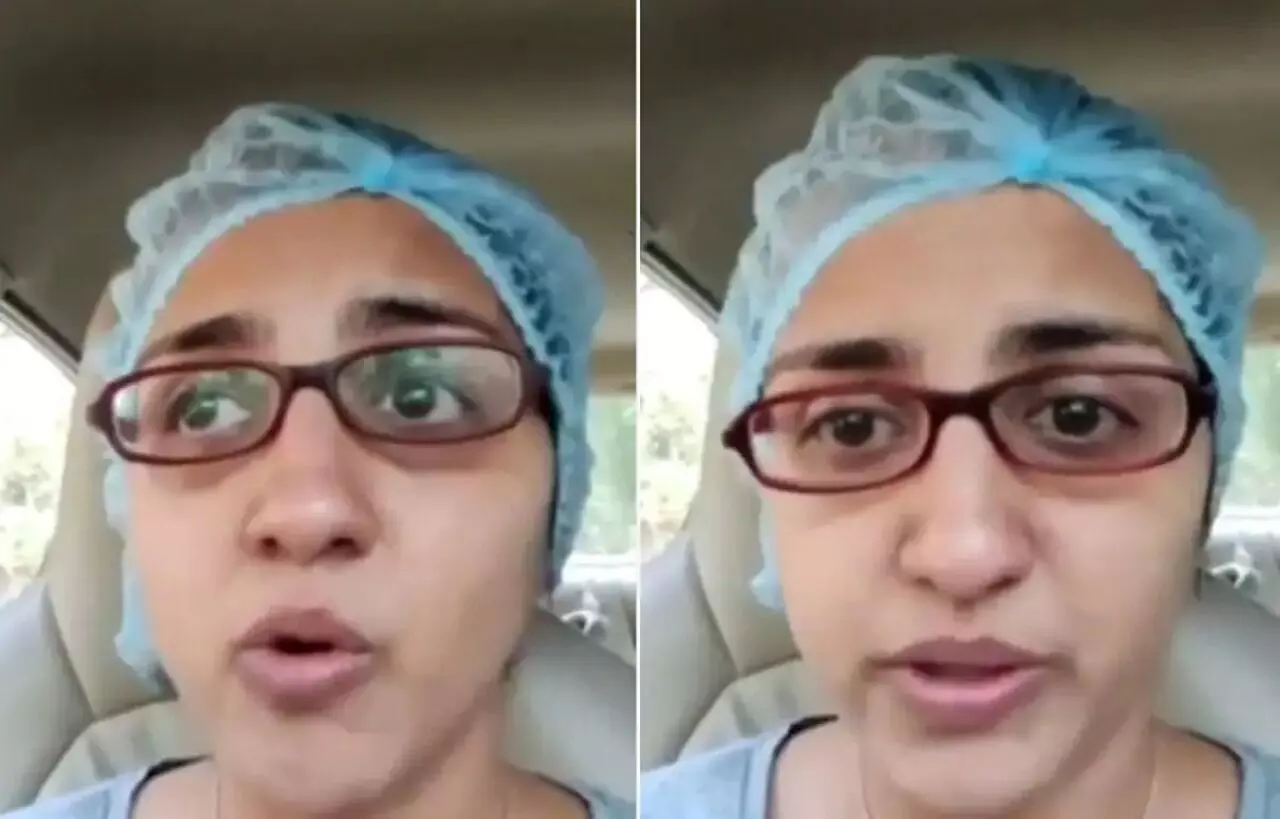 Mumbai: Trying everything under the sun to help the patients, a Maharashtra doctor has now turned to social media to make an emotional appeal to the people urging them to not take the pandemic lightly.

Clocking nearly 3 lakh cases per day, the monstrous resurgence of the second wave of COVID-19 pandemic has overwhelmed the healthcare system. Life-saving medical supplies are in short supply and hospitals are struggling with a huge influx of patients. Social media circles are flooded with desperate messages from people asking for help in procuring oxygen, medicines, plasma, hospital beds to help patients gasping for breath. In an unprecedented development, Hospitals are sending SOS messages alerting authorities of the fast depleting stocks of medical oxygen because of a steep rise in demand.

Health professionals are caught in a storm while they were already struggling with the burnout of a one-year-long fight against the pandemic.
Dr Trupti Gilada, an infectious diseases specialist from Mumbai, posted a video on Tuesday which is now being widely shared on social media.
In the five-minute heart-rending video that has struck a chord with many, Dr Gilada can be seen breaking down often at being powerless since they have never experienced something like this before and how the situation has come down to the point where they have to administer oxygen to patients at home.
"We are helpless, never seen such a situation before, people are panicking….we have to literally manage patients at home with oxygen and this is not something we are enjoying." "she says while fighting back her tears.
In her video, she also pointed at the changing dynamics in the 2nd wave of pandemic and how they are dealing with a younger population presenting with severe symptoms and fighting for their lives.
"We are seeing many young patients now. We have a 35-year old who is on the ventilator and we are not able to help people now. So, we really don't want to be in that situation."
She then goes on to advise people to stay safe. She further notes that people should not believe that they have very good immunity because they did not contract the COVID-19 infection last year. Dr Giladi said, "Don't think you are a superhero."
She can be seen highlighting the importance of mask to avoid falling prey to the deadly disease.
"If you step outside your house, maybe you are meeting your friends, maybe you are meeting your family, it does not matter. You have to be masked." She adds while making a point to wear a mask that covers your nose and mouth.
She also tried to allay fear among people who test positive and frantically look for bed even for a mild disease that can be managed at home. If you experience fever or other symptoms and get in touch with your doctor immediately, she said.
Dr Trupti made an emotional appeal to "leave beds for people who actually need it" and people should avoid getting admitted to the hospitals because of panic as they don't have enough beds for the patients who actually need oxygen like those who have pneumonia and also those who need close medical attention.
She also made a very important point on the urgent need to vaccinate as she goes on to stress the fact that the vaccine is making a definite difference in terms of severity of disease and hospitalizations.
Urging people to go ahead and take the vaccine, Dr Trupti says, "If you have not taken the vaccine due to any reason, be it due to travel, vaccine hesitancy, or due to some WhatsApp forwards suggesting that vaccines have some side effects, it is untrue. Please take your vaccine. We can see the people who have taken both the shots of the vaccine and it's already been two weeks don't report many serious infections and almost no hospitalization. So, the vaccine is definitely helping."
She further talks about the harrowing scenes at hospitals and said, "The situation is so bad that doctors and their relatives are not getting hospital beds and it is an absolutely helpless situation."
She concluded while urging people to take care, then we will be able to tackle the second wave and will have to work towards ensuring that a third wave does not strike us.