Health Minister clarifies on USE of Final year MBBS students in COVID Duties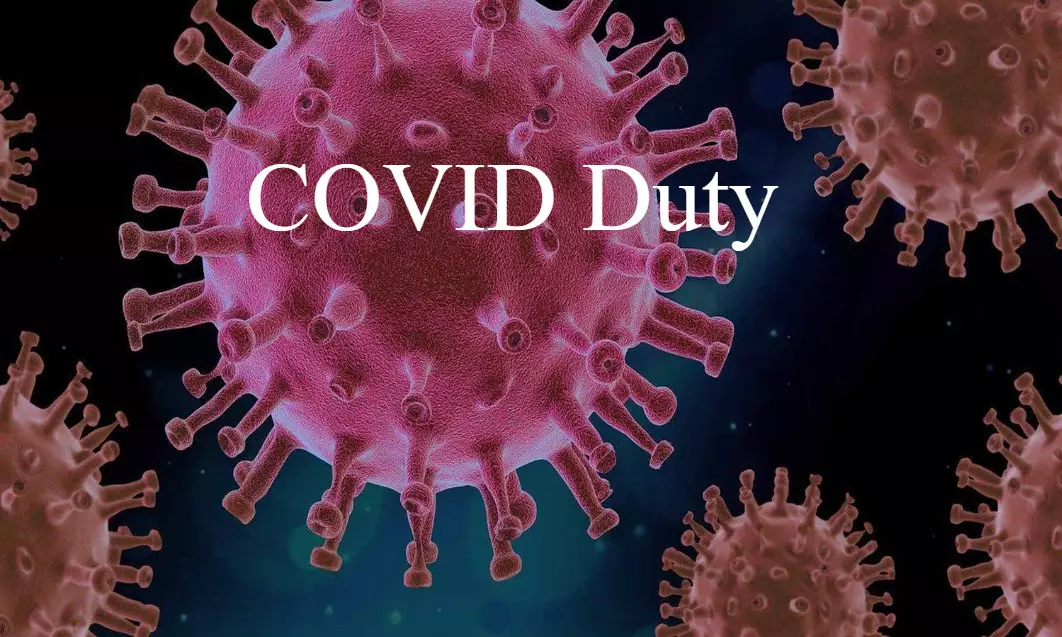 New Delhi: On the matter of COVID duty delegated to the MBBS students to handle the day by day rise in virus cases across the country, the MoS Health recently stated that final year MBBS students cannot be assigned clinical duties but rather be trained for COVID management activities.

The confirmation to this effect was recently made by the Union Minister of State Health and Family Welfare, Shri Ashwini Kumar Choubey in the Lok Sabha session wherein he informed the members on whether the Government intends to permit final year MBBS students to perform duty in COVID-19 designated hospitals. If so, the details thereof and the names of the States which have delegated the responsibility to final year MBBS students.
To this question, the minister replied affirmatively nformed the parliament:
The final year MBBS student may be trained about Covid-19 management in theory and practice, under supervision of faculties, but they cannot be assigned any clinical duties.
Amid the rising cases of COVID-19 and corresponding lack of healthcare professionals to manage the patients in hospitals and health centres, the states and UTs have been deploying medicos to tender their services. However, with the order of the MCI, no MBBS student having not passed their final year MBBS exam has been deployed to clinical work.
Medical Dialogues had earlier reported about the role of MBBS students amid the pandemic as prespcirbed the Medical Council of India (MCI).
The MCI had defined the activities where MBBS students can now participate and play their role in the growing pandemic of COVID-19. The council had also laid down that the students can participate in the field surveillance activities while also specifying that apart from MBBS interns, no MBBS student will be engaged in any sort of clinical work.
The decision of the Board of Governors comes after considering the inquiries regarding the posting of MBBS students for CoVID care duties. The MCI-BoG had in its letter dated 15.06.2020 clarified its stand on this issue stating that while interns can be posted for clinical duties under supervision, the MBBS students who have not yet passed their Final MBBS Exam can Only be taught during the period and can not be posted for clinical duties.
However, since this is also an opportunity for MBBS students to gain experiential learning about CoVID-19 during the pandemic, the BoG considered it appropriate to issue an enabling advisory for allowing interested MBBS students to learn more about the management of the current pandemic by engaging in selected health care activities. So, MBBS students ( other than interns) can also participate in health care activities, as soon as Medical Colleges Institutions are permitted to be opened by Central/State UT Govts. with certain conditions.
Read Also: Breaking: Role Of MBBS Students In COVID Pandemic- MCI Defines Activities, Lays Down Criteria