Hospitals Demand Revision of CGHS rates, Minister promises early action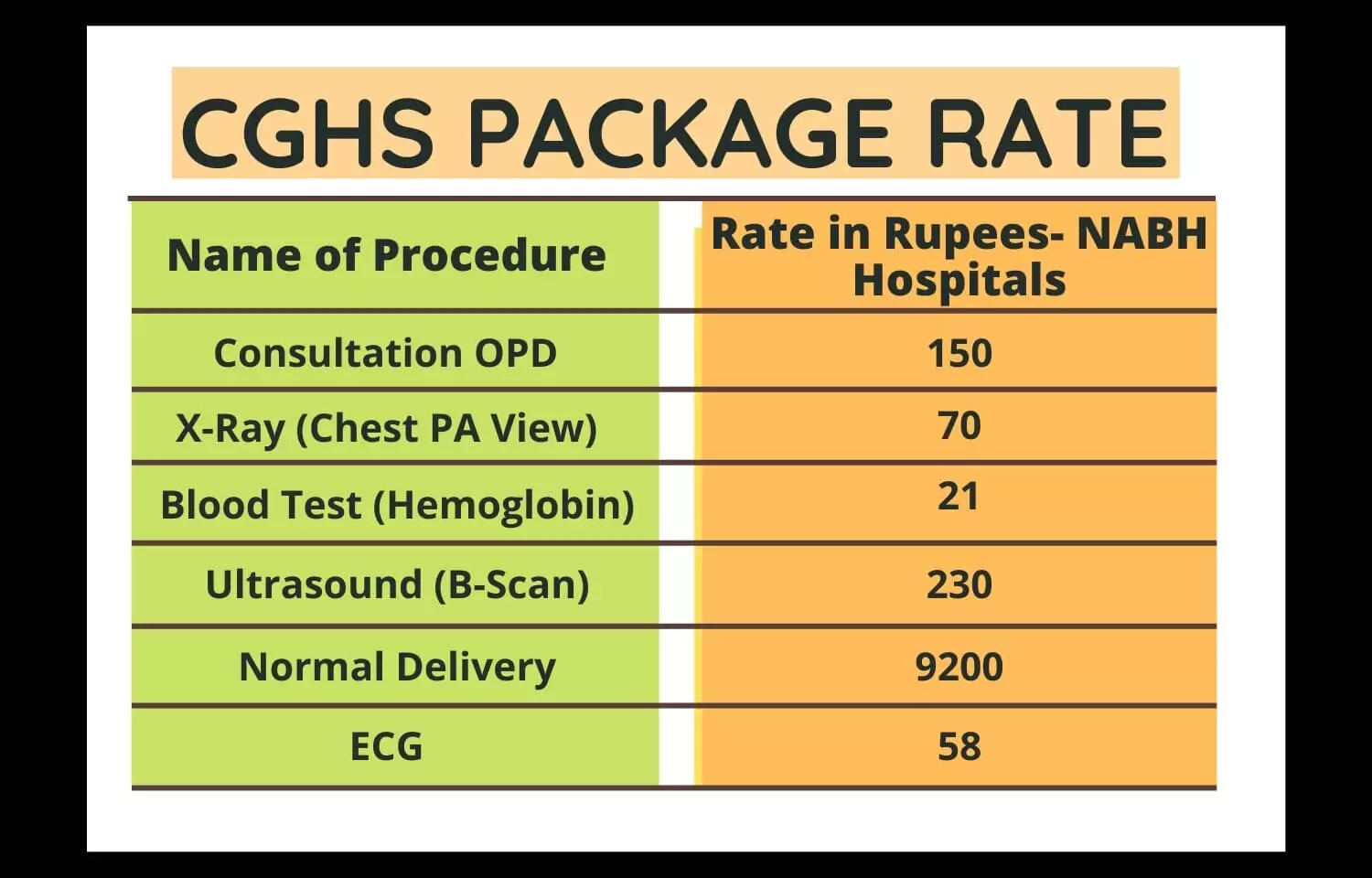 New Delhi: Doctors and Hospitals working under Central Government Health Scheme (CGHS) may soon breathe a sigh of relief, as the Union Health Minister has assured representatives on the revision of the CGHS rates.
Medical Dialogues has repeatedly written about the abysmal rates under the CGHS scheme, the un-viability of which has forced many doctors and hospitals to withdraw from the scheme itself. The rates set in 2014 were Rupees 300 as a indoor consultation and rupees 150 as a outdoor consultation. Not just for consultation, the rates for popular procedures are also very low. Normal delivery is paid Rs 9200 ( to NABH Hospitals) under CGHS which includes all the services of the hospital as well. This is in sharp contrast to Rs 50,000 plus being charged currently in Tier 1 cities from private patients. Similarly, one of the basic tests, X-ray chest is priced at Rs 65, where the institutions claim that even the raw material of film costs more than that

" These rates were set in the year 2014, having a validity of 2 years, after it was expected that a fresh tender would be released in 2016. However, we have now reached 2021 and the rates are still not revised, nor a fresh tender has been released," Dr Prem Aggarwal President, National Medical Forum explained
" Many of the doctors, especially super-specialists have refused to provide services under CGHS due to the low rates. This makes to further difficult for hospitals to keep continuing to provide services and patients' service is getting hampered," Dr Aggarwal added.
Taking up the issue, Representatives for the Association of Healthcare Providers of India (AHPI) including renowned Cardiologist Dr. Devi Shetty, as well as President AHPI Dr. Alex Thomas and Director-General AHPI Dr. Girdhar Gyani met with the Hon'ble Health Minister Shri. Mansukh Mandaviya in his chambers on 16.11.2021. The doctors brought on the pressing issue of unviable CGHS rates and the growing reluctance of hospitals to work at those rates

" We pointed out to the minister that CGHS is an insurance scheme for government officials and not a charity scheme. The minister has assured us swift action in the matter towards the revision of the CGHS rates", Dr Alex Thomas told Medical Dialogues team.
Many other issues were also discussed during the meeting including the huge stocks of unused COVID vaccines with the private hospitals where the representatives pointed out to that utilization by the government including export of vaccines to be considered. Another major issue discussed was on the request for providing preferential status to the healthcare sector as is being given to few other infrastructure sectors to be considered.