King George Hospital to be upgraded with an aid of Rs 20.8 lakh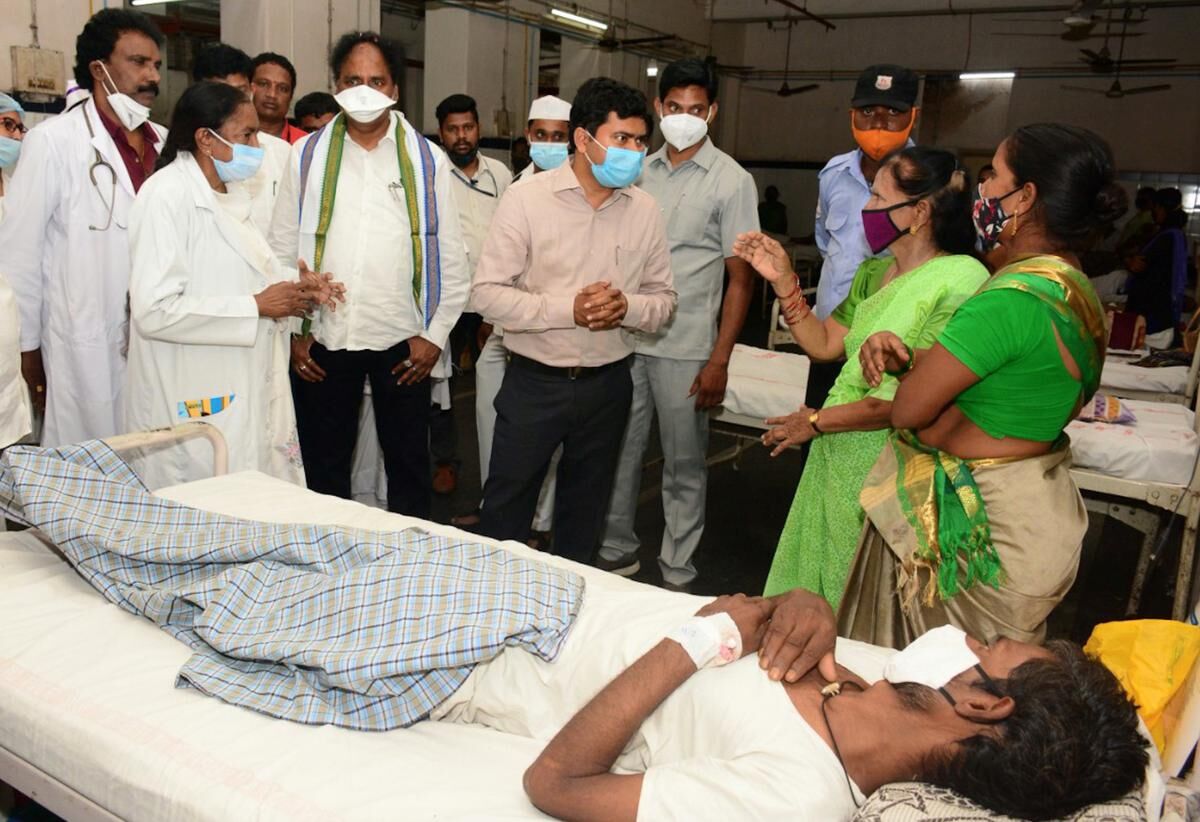 Visakhapatnam: Recently, in a Hospital Development Committee meeting at King George Hospital (KGH), District Collector A Mallikarjuna visited the hospital. While he was at the meeting, he directed the hospital officials to ask for the necessary equipment needed for the hospital to serve the people well.
Superintendent P. Mythili, Visakhapatnam South MLA Vasupalli Ganesh Kumar, District Medical and Health Officer K. Vijaya Lakshmi, and the Health Department officials were present at the meeting.

There are currently no tables and lights in some operating rooms, as well as no beds, fans, or other equipment in some wards. Dr. P. Mythili informed Mallikarjuna that the hospital is in need of those facilities as well as new CRM devices. In addition, she expressed concern over the non-functional MRI machine lying there unrepaired for the past few days.

Also read- Andhra Faces Acute Shortage Of Forensic Doctors
Mallikarjuna in response to Dr. P. Mythili's concern directed the officials to immediately restore MRI scanning services and asked to acquire necessary equipment on a war footing.
A total amount of Rs 20.8 lakh has been sanctioned by Mallikarjuna to the hospital to develop the infrastructure such as 8 lakh for emergency equipment, Rs 10 lakh for building a water plant, and Rs 2.8 lakh for maintenance of an electric substation. The department heads were also asked to provide lists of requirements and submit proposals.
Also read- Wellness Centre For MBBS Students Inaugurated At GIMSR
TH reports that after the meeting was over, the Collector visited the Bhavanagar Ward at KGH along with the local MLA Vasupalli Ganesh Kumar and found the wards and toilets in an unhygienic condition and expressed his disappointment and asked the sanitary inspector of the ward "Will you maintain toilets in your home the same way?"
Meanwhile, he then paid a visit to the hospital block and noticed the water purifier was not functioning properly and asked to immediately repair it. While he was at the block, he also went to the patient's section and enquired about the services the hospital are providing them.
Additionally, the Superintendent was instructed to find a suitable location for the construction of another sulabh complex at KGH and was also instructed to immediately look after the repairing of the facilities as early as possible.
Also read- Deputy Health Minister Inspects Lucknow's Civil Hospital, Calls For Improvement
Source : With Inputs